Colin Trevorrow is reuniting the original Jurassic Park cast for Jurassic World 3 with Sam Neill, Jeff Goldblum and Laura Dern.
The trio will star alongside returning actors from Jurassic World, Chris Pratt and Bryce Dallas Howard.
Laura Dern released the following video on social media noting, "See you in 2021."
"Hey, everyone. I'm so excited. I guess you've heard. I will be coming back to join everybody for Jurassic World 3, and I will see you in 2021," she said in a video released on Twitter.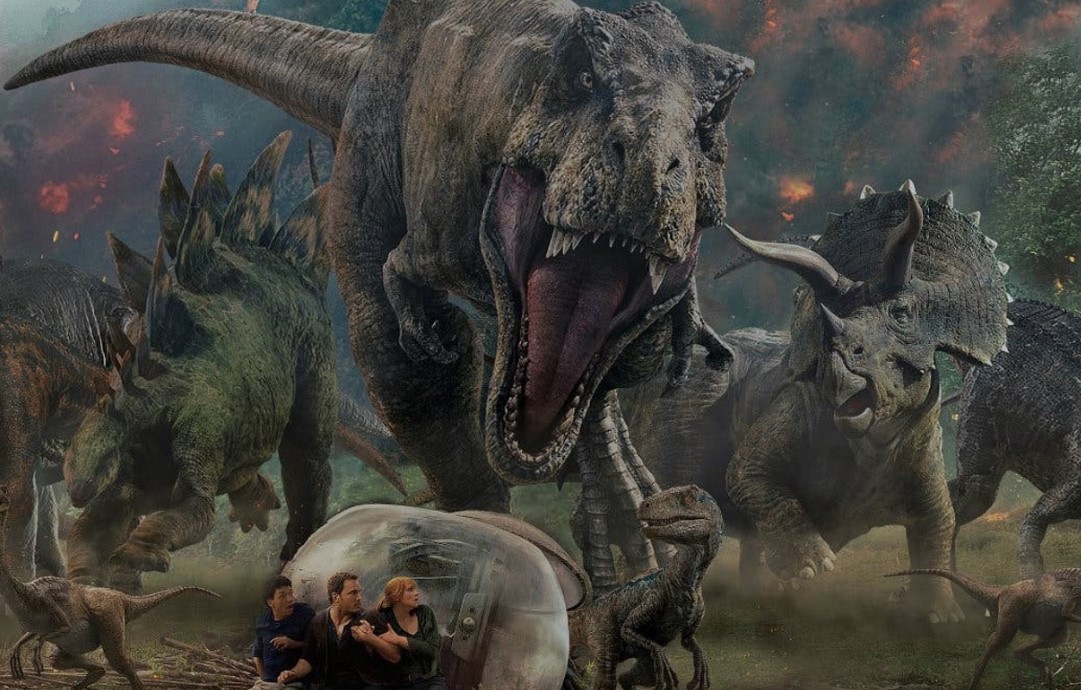 Jurassic World 3 underway next year
All three actors were a part of the original Jurassic Park from 1993, with Sam Neill playing Dr. Alan Grant, Jeff Goldblum as Ian Malcolm and Laura Dern as Dr. Ellie Sattler. Neill and Dern did reprise their roles for 2001's Jurassic Park III, while Goldblum also returned for 1997's The Lost World: Jurassic Park, and again in 2018's Jurassic World: Fallen Kingdom.
Colin Trevorrow who directed the first Jurassic World and executive produced the sequel, is returning to direct the third movie, which is due to start filming next year. Steven Spielberg is also executive producing, while Frank Marshall and Pat Crowley are producing. The script is by Emily Carmichael and Trevorrow.
No plot details are known, but Jurassic World: Fallen Kingdom saw the dinosaurs and beasts make their way off of the island to civilization, so it is likely the third movie will go in that direction.
The Jurassic World movies for Universal Pictures have been behemoths of their own at the box office as the first flick brought in over $1.6 billion with the second over $1.3 billion.
Jurassic World 3 has a June 11, 2021 release date also said to star Isabella Sermon as Maisie.
(via Deadline)