Lionsgate announces the exclusive John Wick Steelbook coming to next week's San Diego Comic-Con.
Lionsgate and SteelBook have teamed up to create the first-ever digital-movie SteelBook for John Wick! Pick yours up only at the Lionsgate booth (#3635) at SDCC 2018.
The John Wick Steelbook features a card from the Continental hotel as well as the skull marker, an unbreakable promise symbolized by a "blood oath" medallion, which was used in John Wick 2.
Comic-Con runs July 19-22 in San Diego.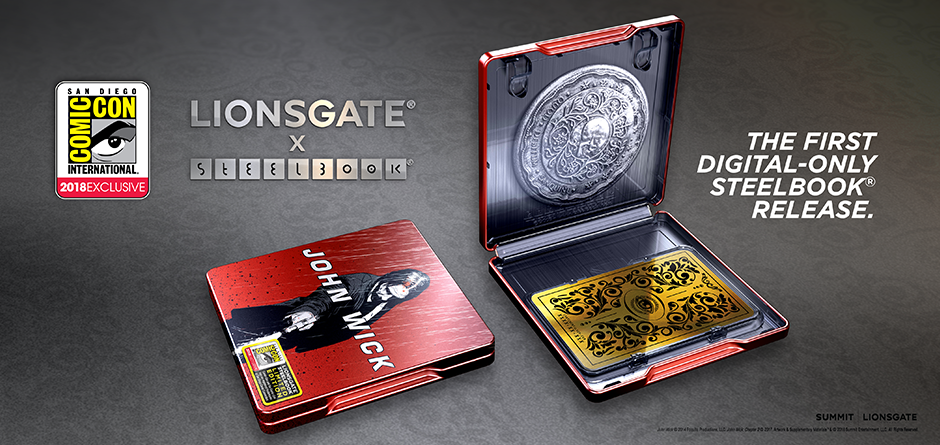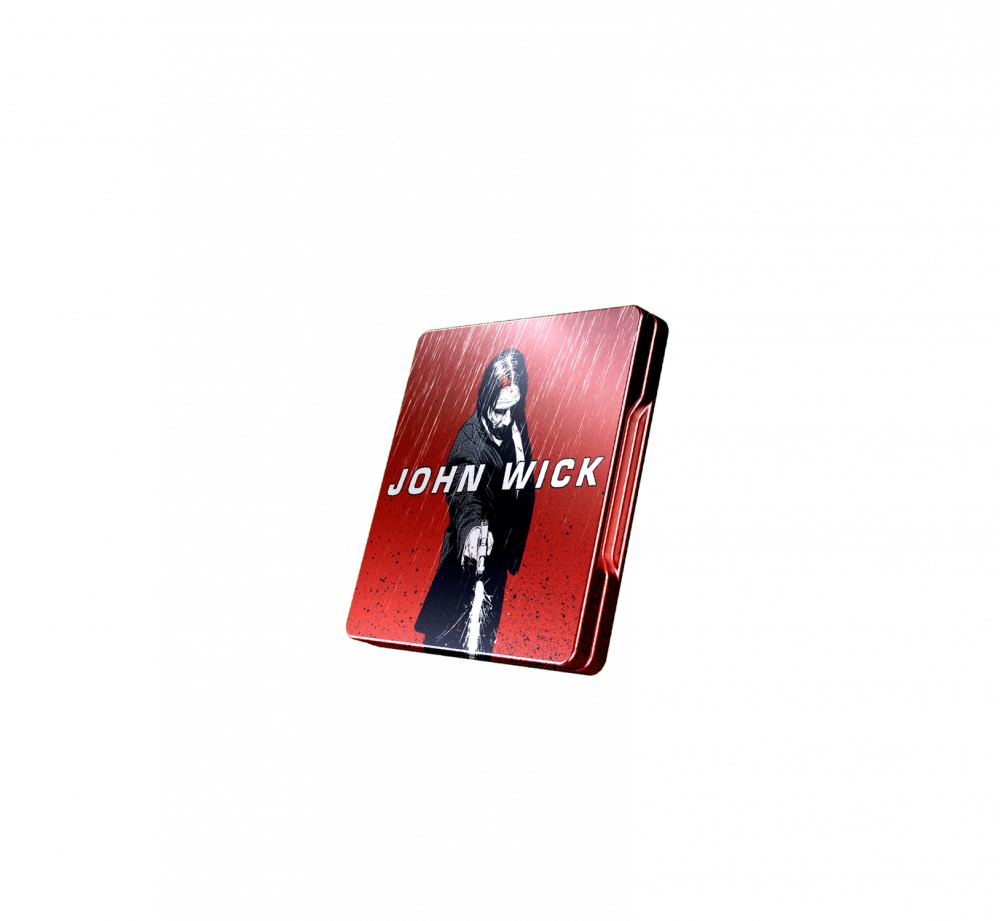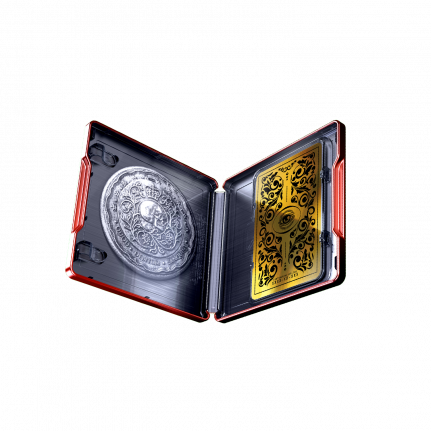 John Wick 3 is currently filming for its May 17, 2019 release directed by Chad Stahelski, with a script from Derek Kolstad, starring Keaneu Reeves, Laurence Fishburne, Halle Berry, Ruby Rose, Ian McShane, John Leguizamo, Lance Reddick and Common, along with potential newcomer Hiroyuki Sanada.
John Wick (Keanu Reeves) is on the run for two reasons… he's being hunted for a global $14 million dollar open contract on his life, and for breaking a central rule: taking a life on Continental Hotel grounds. The victim was a member of the High Table who ordered the open contract. John should have already been executed, except the Continental's manager, Winston, has given him a one-hour grace period before he's "Excommunicado" – membership revoked, banned from all services and cut off from other members. John uses the service industry to stay alive as he fights and kills his way out of New York City.