John Wick 4 starring Keanu Reeves gets a new release date due to the coronavirus and filming on The Matrix 4.
Lionsgate announced the flick gets delayed by a year and will now get released on May 27, 2022, Memorial Day Weekend.
John Wick 4 had an original May 21, 2021 release date, but it was the same release date as The Matrix 4, which Keanu Reeves has to finish filming before the fourth John Wick.
Reeves was four weeks into filming The Matrix 4 before production was shut down due to the coronavirus pandemic.
Director Chad Stahelski recently tackled the release dates in an interview.
"That was the whole Matrix same-day thing," Stahelski explained to Collider about the release dates being on the same day. "That was a fubar thing, couple wires got crossed between studios [and] that was a misquote from someone else about how they're coming out on the same day."
Regarding Keanu Reeves finishing The Matrix 4 before John Wick 4, Stahelski said, "Keanu's gotta go finish his commitment up on The Matrix, which is a big deal and which I think will probably take him until the end of the year. Then we have to go into our prep mode and then we'll start."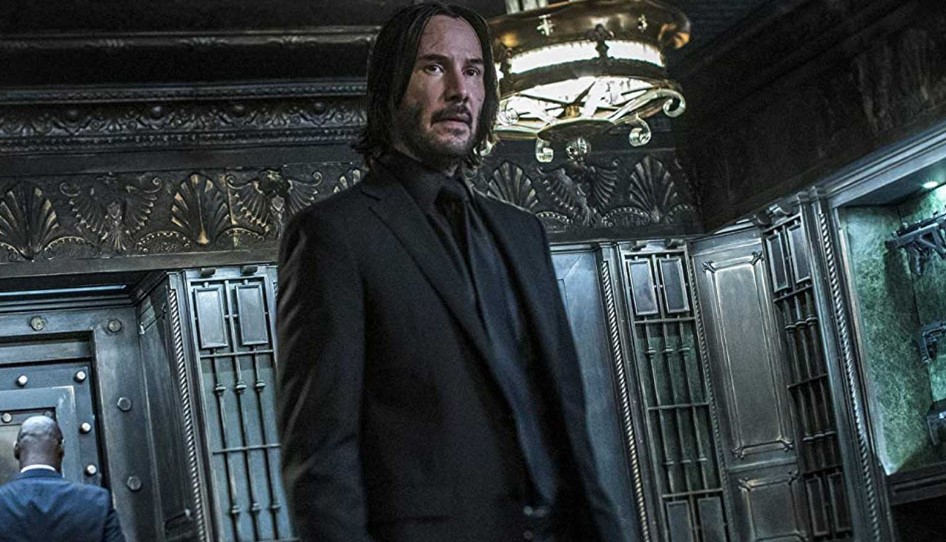 Lionsgate also announced new release dates for:
The Chris Rock-Samuel L. Jackson Saw reboot Spiral takes over the original release date for John Wick 4 on May 21, 2021.
The Ryan Reynolds-Samuel L. Jackson sequel, The Hitman's Wife's Bodyguard, also gets pushed back a year to Aug. 20, 2021 from Aug. 28 of this year.
Kristen Wiig and Anna Mumolo reteam for Barb and Star Go to Vista Del Mar which moves from July 31 of this year to July 16, 2021, where it will take on Sony's Uncharted movie starring Tom Holland and the WB LeBron James Space Jam 2 flick.
American Underdog: The Kurt Warner Story gets released Dec. 10, 2021.
The Martin Campbell-directed action film The Asset starring Michael Keaton, Maggie Q and Samuel L. Jackson gets released on April 23, 2021.
The Hilary Swank thriller Fatale gets released Oct. 30, 2020.
The Neil Burger directed sci-fi film Voyagers starring X-Men actor Tye Sheridan and daughter of Johnny Depp, Lily Rose-Depp, gets released Nov. 25, 2020, the Wednesday before Thanksgiving.
The Devil's Light has a Jan. 8, 2021 release date.
Chaos Walking from Doug Liman starring Tom Holland gets released on Jan. 22, 2021.
The Unbearable Weight of Massive Talent gets released on March 19, 2021.
Pics Run and the Jesus Revolution presently have no release dates.