Joe Manganiello reveals some cool new details about the Ben Affleck The Batman movie that involved his Deathstroke as the villain of the film.
The movie never got made, but if everything would have gone according to the plan, The Batman would have featured Deathstroke destroying Bruce Wayne's life.
Manganiello reveals Ben Affleck was in part inspired by director David Fincher's The Game, who directed Affleck in Gone Girl:
"There were similarities to The Game," Manganiello says, referring to Fincher's 1997 cult favorite that starred Michael Douglas as a rich banker who loses everything overnight, and then runs a dangerous gauntlet orchestrated by a shadowy organization.

In the original pitch for The Batman, Deathstroke performed a similar demolition job on Bruce Wayne's life, systematically destroying his public status as Gotham City's leading citizen and his private existence as its Caped Crusader. "It was a really dark story in which Deathstroke was like a shark or a horror movie villain that was dismantling Bruce's life from the inside out. It was this systemic thing: He killed everyone close to Bruce and destroyed his life to try and make him suffer because he felt that Bruce was responsible for something that happened to him."
Manganiello also reveals part of the original plan was to spin The Batman and Deathstroke off of the Zack Snyder post-credit Justice League scene.
Besides The Game, Affleck's proposed storyline also bears strong similarities to "Born Again," a classic arc from Frank Miller's run on Marvel's Daredevil comic book that was loosely adapted to the screen in the third season of the Netflix series. "It was really cool, really dark and really hard," Manganiello says, wistfully. "I was very excited for it." So was Snyder, who teased The Batman in the original version of a post-credits scene that appears at the end of Justice League where Deathstroke pays a visit to Jesse Eisenberg's Lex Luthor.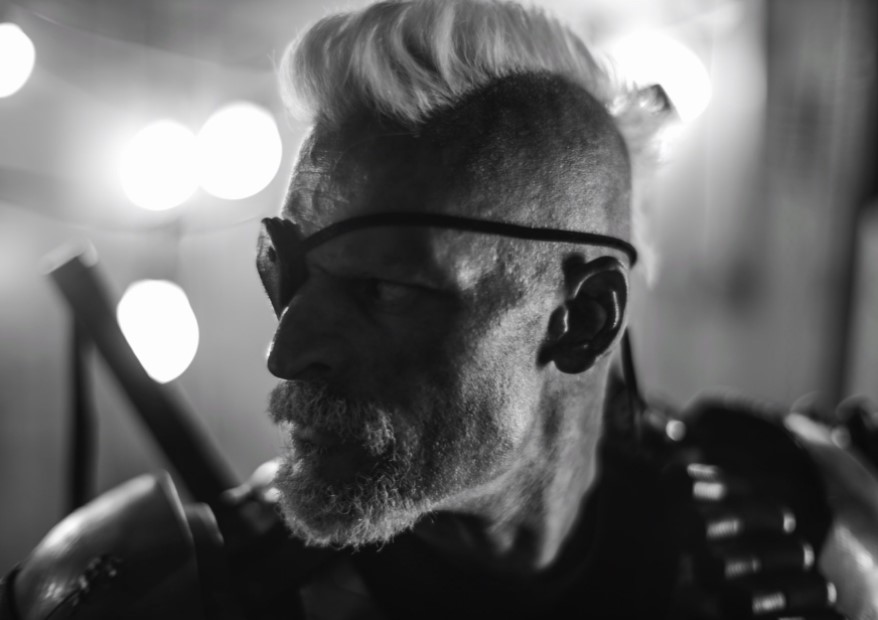 Joe Manganiello hopeful for more Deathstroke
The good news is that while the theatrical release of the Justice League post-credit scene was changed to use Manganiello as Deathstroke to introduce the "Injustice League," Manganiello confirms he shot new scenes with Zack Snyder for the Snyder Cut of the Justice League coming to HBO Max and is hopeful it may lead to a return as Deathstroke, as Manganiello was also developing a Deathstroke movie.
"I worked with an Oscar-nominated writer on that treatment, and it was one of those projects that got canceled during that period. There were maybe seven different Deathstroke projects that all didn't happen over the course of four years. It's one of those funny things in Hollywood and in life where you've just got to let it go."

"Hopefully this will reinvigorate interest from the fans as far as wanting to see this version of the character get told. We landed on an origin story that everyone I've ever pitched it to has gone crazy for. There's been so many versions of this character over the years, and I just wanted to put my own stink on him."
(via Yahoo)