Warner Bros. Discovery and David Zaslav are back at it again as the J.J. Abrams, Matt Reeves, and Bruce Timm animated series, Batman: Caped Crusader, has been canceled at HBO Max.
The news follows a change in direction for HBO Max which has seen animated, children, family-friendly content, and more canceled by the streaming service, including Batgirl, Strange Adventures, and more.
TV Line reports the news but offers Batman: Caped Crusader will continue production and get shopped around along with five other animated projects that were in development mostly from Warner Bros. Animation.
In addition to Batman: Caped Crusader getting canceled at HBO Max, the five other projects also include Merry Little Batman, a family comedy about a six-year-old Damian Wayne who finds himself alone in Wayne Manor, where he must transform into "Little Batman" in order to defend his home and Gotham City from the crooks and super-villains intent on destroying Christmas. 
The remaining four projects include the animated movie The Day the Earth Blew Up: A Looney Tunes Movie; Bye Bye Bunny: A Looney Tunes Musical Special; Did I Do That to the Holidays? A Steve Urkel Story, and The Amazing World of Gumball: The Movie.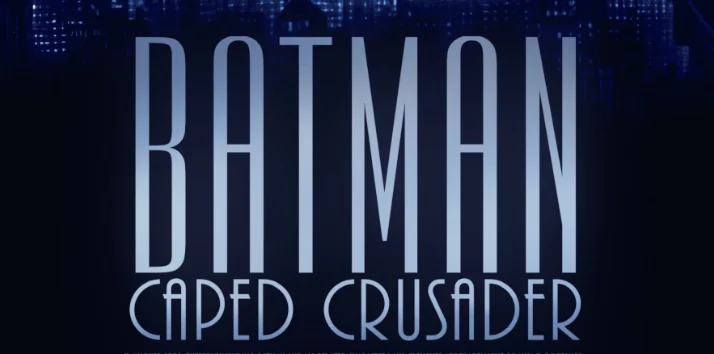 HBO Max projects getting canceled left and right
Recently also saw Apple TV Plus cancel a J.J. Abrams project involving Warner Bros. Discovery, where it has previously been reported WBD and CEO David Zasalv are reevaluating J.J. Abrams' WarnerMedia contract.
Rumors also offer the Robert Pattinson Batman from Matt Reeves will eventually be phased out of the DC films, and that Zaslav isn't happy with Aquaman 2.
Kevin Smith also said he thinks all of the DC content on HBO Max will get canceled.
Thursday also saw Zaslav offer they plan on cutting $3 billion, with a large portion likely coming from streaming and television (via Yahoo).
Batman: Caped Crusader was announced back in May of 2021 with comic book scribe Ed Brubaker also on board the series.
The description for the series offers: Batman: Caped Crusader represents Timm's return to the iconic DC character in animated episodic television, which began with the Emmy® Award-winning Batman: The Animated Series. Praised by many to be the gold standard of animated superhero storytelling, Batman: The Animated Series is considered one of the best depictions of the Dark Knight in any medium. Now, nearly 30 years since the series premiered, Timm once again takes on the mantle of the Bat alongside two of the most acclaimed filmmakers in the industry: J.J. Abrams and Matt Reeves. Utilizing state-of-the-art animation techniques and technologies available, this powerful creative partnership will once again reinvent Batman and his iconic rogue's gallery with sophisticated storytelling, nuanced characters and intense action sequences all set in a visually striking world.