A wild rumor hit the net regarding a Justice League movie coming from J.J. Abrams that now appears to be in doubt.
I think the originator of the rumor may have been the same dude that tried to downplay my own Avengers 4 title scoop with Avengers: Endgame that I revealed before Infinity War by stating it was Annihilation as well as making stuff up about Deadpool 2 and who knows what else.
The rumor says something about how J.J. Abrams is doing a Justice League movie, but according to DC fanboy Mark Hughes, it might be guesswork or just plain BS.
Do recall that last Summer I was told J.J. Abrams is involved with a DCEU reboot of some sort, also involving the Matt Reeves and Robert Pattinson Batman, as well as James Gunn and The Suicide Squad and Superman and Green Lantern — so Abrams and WB talking about a potential new Justice League movie wouldn't be unheard of.
Update: It's again said a Justice League Rebirth movie is not happening.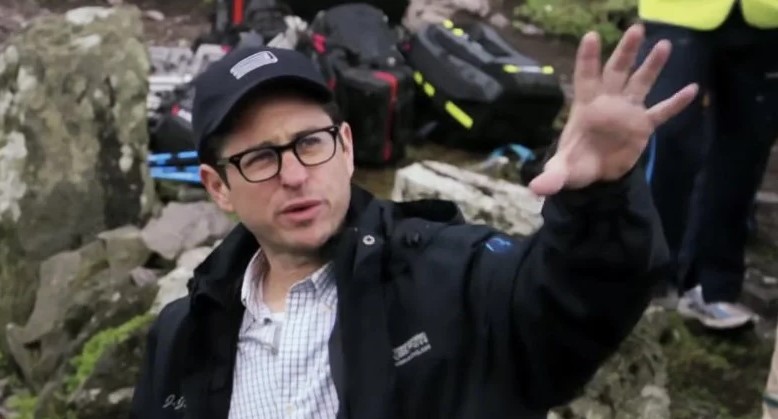 J.J. Abrams Justice League not happening?
What has been confirmed at least is that J.J. Abrams is developing Justice League Dark for HBO Max.
Hughes, who writes all those pro-DC articles at Forbes, goes off about the J.J. Abrams Justice League rumors on Twitter for some reason:
The same game plays out every time. Fan sites repeat rumor, & 2 or 3 etc yrs later if anything resembling the rumor eventually happens, they claim they "broke" the news. They'll keep bringing this up & eventually since WB *will* make a new JL some day they'll say "we were right!"

— Mark Hughes (@markhughesfilms) July 6, 2020
Has WB talked a/b doing a new JL? Of course they have, constantly, since 2017. Have they talked a/b JJ Abrams possibly doing it? Probably, since they talk a/b him doing almost EVERY damn thing. Talk & "what if" etc happens all the time, it doesn't make it actually in development.

— Mark Hughes (@markhughesfilms) July 6, 2020
And w/something like JL, of COURSE WB wants to figure out a plan to get it up and running sooner rather than later, & talk & plan ways to achieve that. So is JL a priority? Generally speaking, sure, it's a huge IP & that makes it a priority. It doesn't mean there's true movement.

— Mark Hughes (@markhughesfilms) July 6, 2020
But it's stuff we've all heard repeated endlessly by fans & all talked a/b precisely b/c it's obvious some day there will be another JL, & every other DC movies has inherent implications for future DCEU & JL, & Abrams has been on the DC radar before & now has a deal w/WB etc.

— Mark Hughes (@markhughesfilms) July 6, 2020
Claiming it's "in development," "early stages," & "things can change" & "take w/a grain of salt" provide a buffer, since it's STILL likely that this stuff was indeed talked a/b by someone at some point at the studio, & sites can claim "they can't admit it now" to dismiss denials.

— Mark Hughes (@markhughesfilms) July 6, 2020
Sometimes it's fan sites making shit up & pretending to have "sources." Other times it's sites getting fake info from obviously hoaxers seeking attention, but they run it anyway. Sometimes it's sites getting bogus info from actual studio/industry folks w/grudges or other motives.

— Mark Hughes (@markhughesfilms) July 6, 2020
As long as fans eat it up, other sites report it too, & it generates ad revenue + attention, this cottage industry of rumor-mongering will continue. But it's also true that in this business, if you DO get a tip like "a new JL is in development" then it's hard NOT to run it…

— Mark Hughes (@markhughesfilms) July 6, 2020
And I'm not at all interested in stupid childish "beef" b/w sites or prominent personalities in fandom etc. I only care if shit's true or not, & whether artists/studios/characters/fandom are treated fairly & honestly. This isn't personal a/b anyone, it's just a widespread thing.

— Mark Hughes (@markhughesfilms) July 6, 2020