With The Avengers 4 trailer and title possibly revealed next week, it seems as if some sort of promo for the film may have been shot as Jeremy Renner teased something on Instagram.
"On a quick break… amazing day here," Renner posted on Instagram along with hashtags for #promo, #infinitywar, #marvel, #fansrock, and #thankyouall.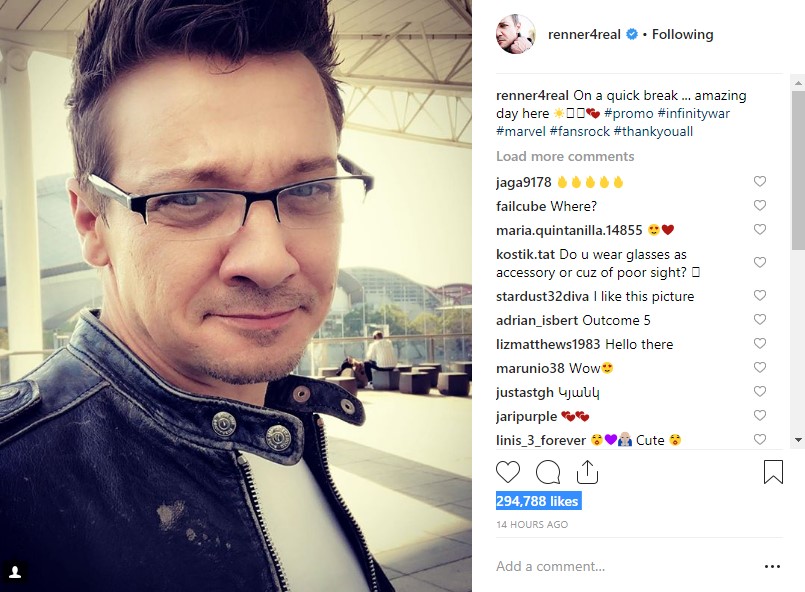 While Jeremy Renner didn't specifically mention The Avengers 4, he probably included the Infinity War hashtag because both movies filmed at the same time.
Back in September also saw Renner seemingly teased that the Avengers are all dead as he teased "#isanyonegonnashowup??? #whoISstillALIVE?"
Regarding The Avengers 4 trailer and title release, it's rumored to be released on Monday, and as I pointed out, comic book shops get their delivery of new comics on morning, so if the Avengers 4 prelude comic book has the title, Marvel Studios needs to release something before that.
You can watch more from me discussing the possibilities in the following video: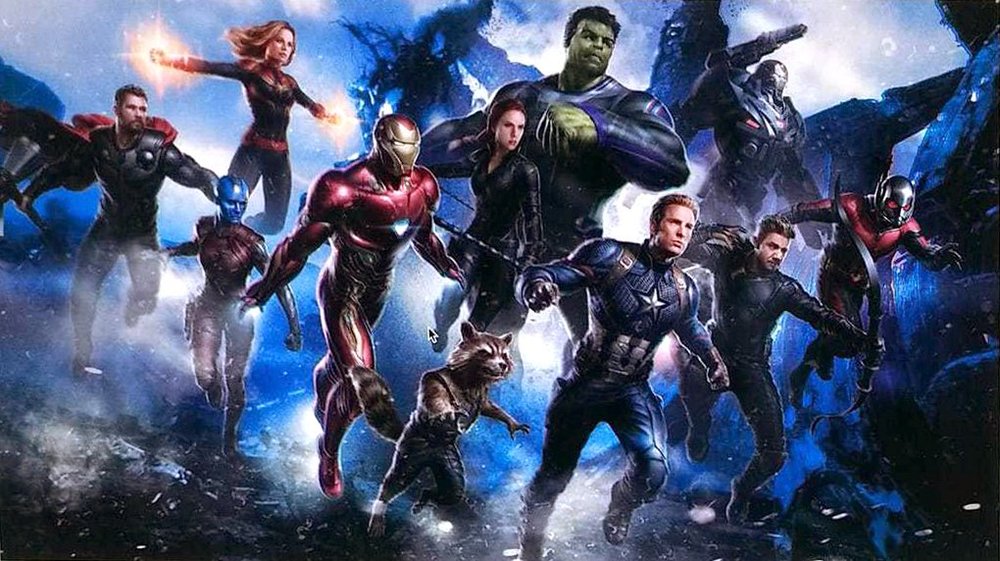 The Avengers 4
The film has a May 3, 2019 release directed by Joe and Anthony Russo and stars Robert Downey Jr., Josh Brolin, Chris Evans, Chris Hemsworth, Scarlett Johansson, Mark Ruffalo, Jeremy Renner, Karen Gillan, Bradley Cooper, Chris Pratt, Zoe Saldana, Dave Bautista, Tom Holland, Benedict Cumberbatch, Paul Rudd, Evangeline Lilly, Sebastian Stan, Chadwick Boseman, Don Cheadle, Danai Gurira, Letitia Wright and Brie Larson.
The movie is a sequel to Infinity War where the Great Titan left the universe in shambles by killing off half the population including the Avengers. Now Marvel's super heroes must suit up perhaps one last time to make things right by taking down Thanos once and for all.