Jason Momoa appeared on The Tonight Show Starring Jimmy Fallon and teased the end of Aquaman, but per the rumors and speculation, he might not be done just yet at DC.
While Aquaman and the DCEU might be over with, it's speculated that Jason Momoa will be back in James Gunn's new DCU as Lobo.
Jimmy questioned Momoa if there will be a third Aquaman.
"I mean, this is kind of like the end of this DCEU universe," replied Momoa. "Unless… I know… things have happened before so… I guess if people like it but yeah."
Momoa then teased, "There's always will be a place for me at DC."
Jimmy pointed and questioned, "There will, right?"
"They like me," Momoa again teased.
Watch a BTS clip below.
Watch the video:
What is going on with Lobo?
What is going on with Lobo is that James Gunn and Peter Safran are now in charge of the DC films universe. The pair are doing some sort of DC reboot which kicks off with Superman: Legacy starring David Corenswet out July 11, 2025.
It's guessed Jason Momoa is sticking around the DCU not as Aquaman but as Lobo as the actor has teased he took meetings with Gunn about DC.
Two weeks before the big DCU announcement, Jason Momoa celebrated on social media about a recent meeting he had with Warner Bros. In addition, he also teased his dream project back in November (which obviously isn't Aquaman if it's ending).
"Some of the greatest news of my life just happened. I can't say anything about it. F'k, yes! I can't wait to share with you but they won't let me share anything. I want you to remember this date, November 6th. Mwah! You know who you are! Mwah! Maestro! Mwah!" said Momoa.
Momoa, at the time, also said he was excited about the future of DC.
"I think with Peter Safran and Mr. Gunn at the helm now of DC, I am very excited about that. There is a lot of cool things going to be coming up. One of my dreams come true will be happening under their watch. So stay tuned," said Momoa.
It has also been said Jason Momoa as Lobo is a done deal.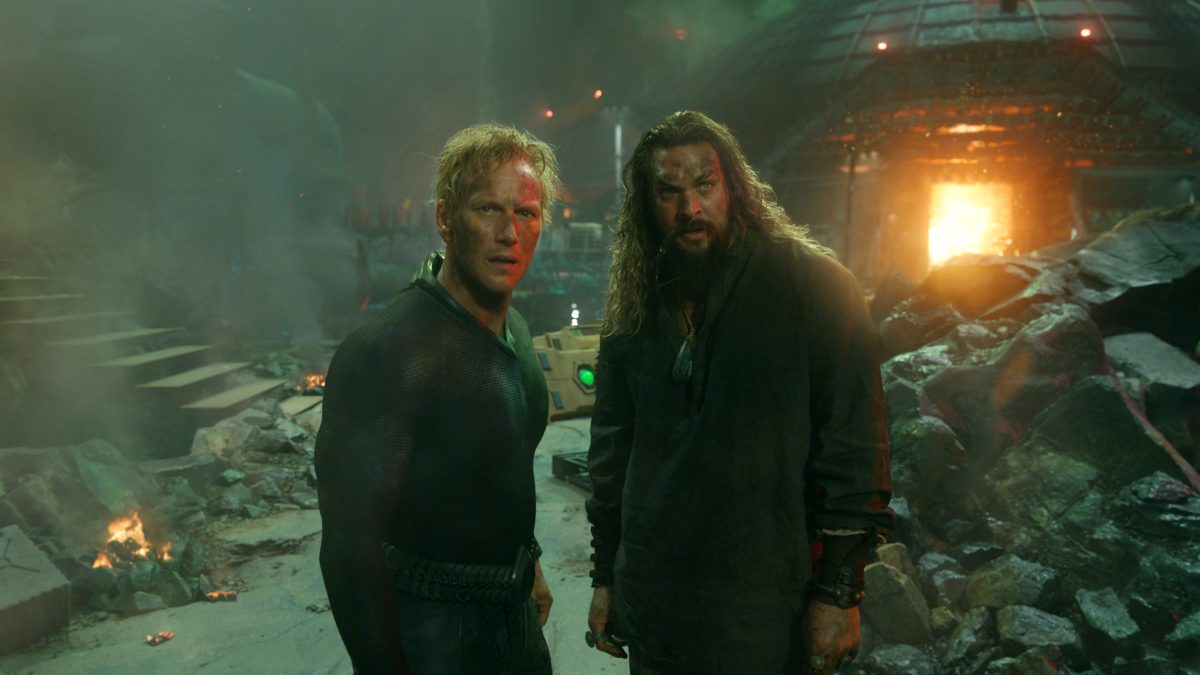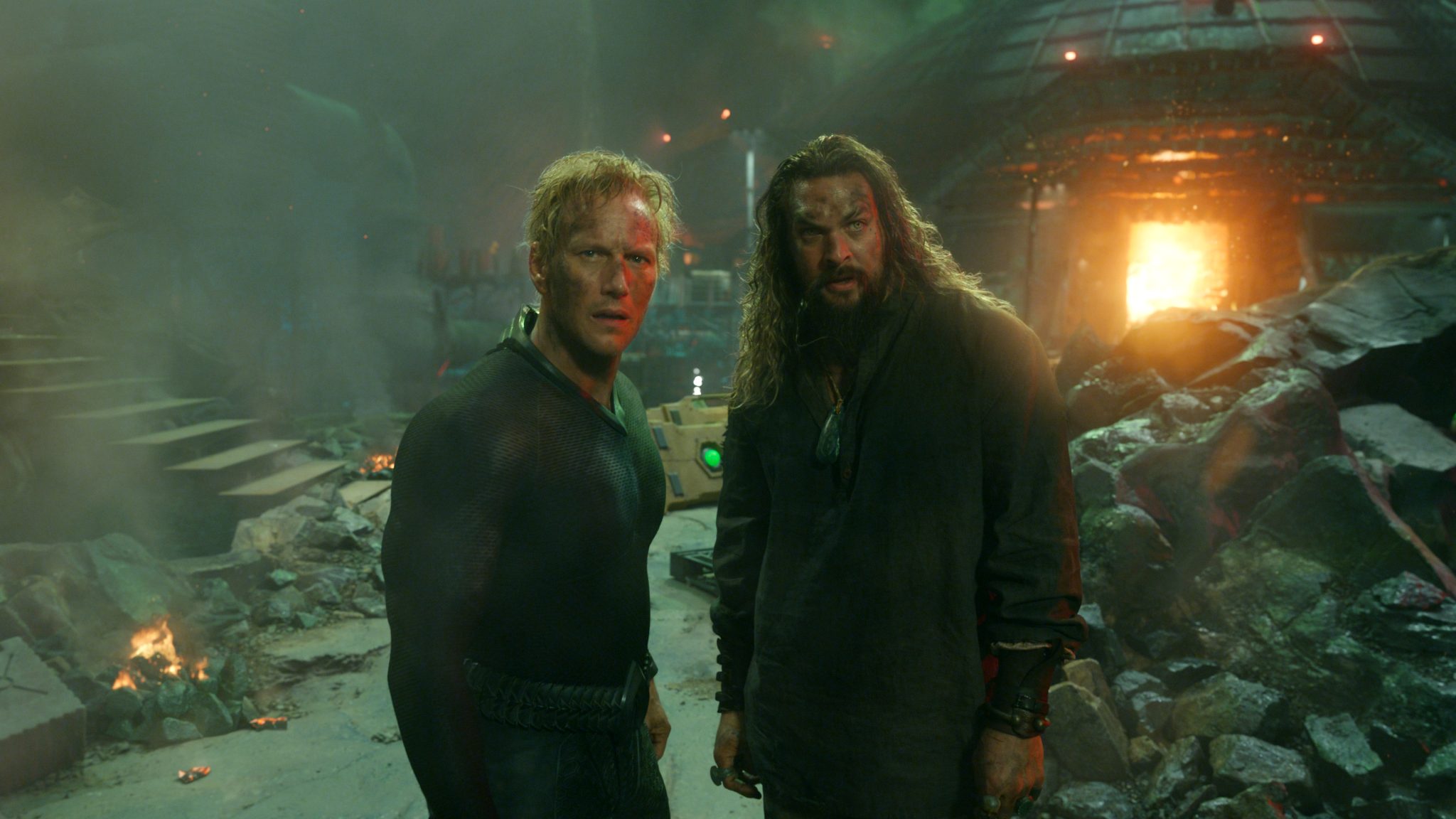 What is Aquaman and the Lost Kingdom about?
Director James Wan and Aquaman himself, Jason Momoa—along with Patrick Wilson, Amber Heard, Yahya Abdul-Mateen II and Nicole Kidman—return in the sequel to the highest-grossing DC film of all time: "Aquaman and the Lost Kingdom."
Having failed to defeat Aquaman the first time, Black Manta, still driven by the need to avenge his father's death, will stop at nothing to take Aquaman down once and for all. This time Black Manta is more formidable than ever before, wielding the power of the mythic Black Trident, which unleashes an ancient and malevolent force. To defeat him, Aquaman will turn to his imprisoned brother Orm, the former King of Atlantis, to forge an unlikely alliance. Together, they must set aside their differences in order to protect their kingdom and save Aquaman's family, and the world, from irreversible destruction.
All returning to the roles they originated, Jason Momoa plays Arthur Curry/Aquaman, now balancing his duties as both the King of Atlantis and a new father; Patrick Wilson is Orm, Aquaman's half-brother and his nemesis, who must now step into a new role as his brother's reluctant ally; Amber Heard is Mera, Atlantis' Queen and mother of the heir to the throne; Yahya Abdul-Mateen II is Black Manta, committed more than ever to avenge his father's death by destroying Aquaman, his family and Atlantis; and Nicole Kidman as Atlanna, a fierce leader and mother with the heart of a warrior. Also reprising their roles are Dolph Lundgren as King Nereus and Randall Park as Dr. Stephen Shin.
Directed by Wan, "Aquaman and the Lost Kingdom" is produced by Peter Safran, Wan and Rob Cowan. The executive producers are Galen Vaisman and Walter Hamada.
The screenplay is by David Leslie Johnson-McGoldrick, from a story by James Wan & David Leslie Johnson-McGoldrick and Jason Momoa & Thomas Pa'a Sibbett, based on characters from DC, Aquaman created by Paul Norris and Mort Weisinger.
Joining Wan behind-the-camera is his sterling team of "Aquaman" artisans: director of photography Don Burgess ("The Conjuring 2"), production designer Bill Brzeski ("Jumanji: The Next Level"), editor Kirk Morri ("Furious 7"), composer Rupert Gregson-Williams ("Wonder Woman") and music supervisor is Michelle Silverman ("Malignant"). Visual effects supervisor Nick Davis ("The Clash of the Titans" films, "The Dark Knight") and costume designer Richard Sale ("Doctor Strange in the Multiverse of Madness," "Ready Player One") also join.
Warner Bros. Pictures Presents An Atomic Monster / A Peter Safran Production of A James Wan Film, "Aquaman and the Lost Kingdom," set to open in theaters internationally beginning 20 December 2023 and in North America on December 22, 2023; it will be distributed worldwide by Warner Bros. Pictures.