Jason Momoa, the Justice League Aquaman actor, stands with Ray Fisher, who plays Cyborg.
Following the recent controversy surrounding Fisher and Warner Bros., Momoa took to his Instagram Story to offer support of Ray Fisher by posting the following image: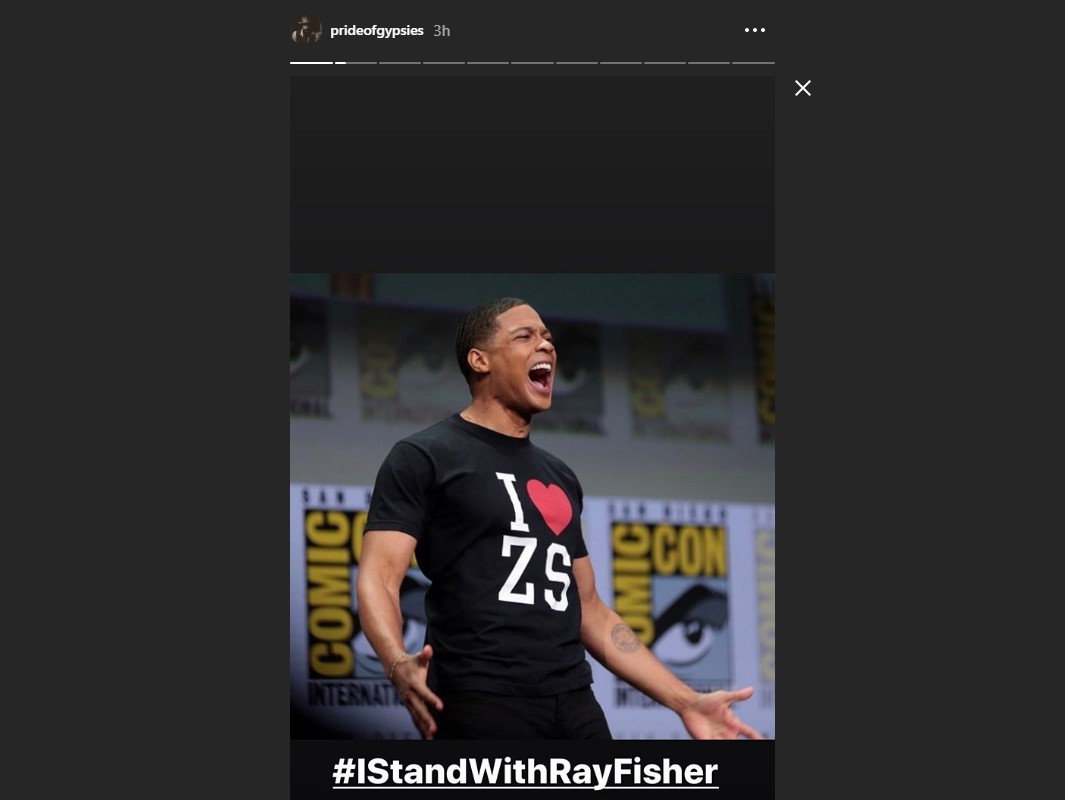 Ray Fisher responds to Jason Momoa:
Monday saw Ray Fisher respond on Twitter: "Let's Go!!! #BORGLIFE."
Ray Fisher alleges poor treatment while filming Justice League
To catch you up, Ray Fisher has alleged he received poor treatment while filming Justice League from director Joss Whedon, and producers Geoff Johns and Jon Berg, both of whom also produced Momoa's Aquaman.
To date, Fisher has only publicly made specific accusations against Johns who is still at DC that include claims Johns threatened his career and most recently saw Ray Fisher state that Johns gloated to him about casting and using a new Cyborg in the DC Universe streaming service's Doom Patrol series, which sees Johns onboards as a producer.
Fisher has also alleged that the head of DC films, Walter Hamada, asked Fisher to recant his allegations against Johns, but not against Whedon and Berg, which is something that Warner Bros. has denied in a statement that also saw Warner Bros. insinuate Fisher wasn't cooperating with an independent investigator.
However, Fisher has since come out and stated he spoke with the investigator, but Fisher felt the investigator wasn't independent because the investigator reported back only to Warner Bros. Pictures and not parent company WarnerMedia, which is what was requested by Fisher.
On Saturday, Ray Fisher released a 15-minute video on social media where Fisher offered he has a lot more info on the alleged problems involving Whedon, Johns and Berg, and that he is not afraid to talk publicly about it.
To date, both Whedon and Johns haven't commented on the matter, but Jon Berg denied Fisher's allegations:
When reached for comment on Wednesday afternoon, Berg told Variety that it was "categorically untrue that we enabled any unprofessional behavior."

"I remember [Fisher] being upset that we wanted him to say 'Booyaa,' which is a well known saying of Cyborg in the animated series," Berg added.
Fisher also tweeted Monday: "It really is a shame that @wbpictures willfully chose to publicly undermine the seriousness of the toxicity and abuse that myself and others have reported to WB HR and Labor Relations They tried to minimize me as being an actor with petty creative differences. They failed."