Jason David Frank, best known for playing the Green Power Ranger, is dead at the age of 49.
The news is confirmed by the actor's trainer on Facebook.
"RIP my brother from another mother Jason David Frank I'm still in shock I'm feeling terrible he called left me a message and I took to long Jason was a good friend to me and I will miss him. Love n prayers for his wife Tammie and their kids, I prey that God gets yall through this difficult time," posted Mike Bronzoulis.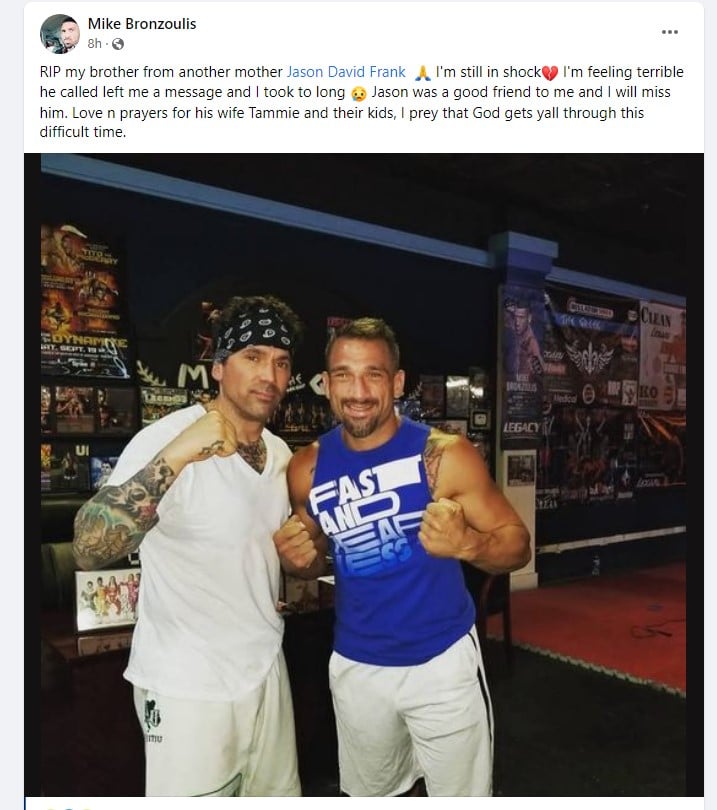 Power Rangers Black Ranger actor Walter Emanuel Jones also posted on Instagram.
"Can't believe it…. RIP Jason David Frank🙏🏾. My heart is sad to have lost another member of our special family. #jasondavidfrank #jdf #walterejones #greenranger #whiteranger #mmpr #maythepowerprotectyou #tommy," he said.
The cause of death is not known at this time.
Update: Jason David Frank died by suicide while in Texas as confirmed by his rep Justine Hunt.
"Please respect the privacy of his family and friends during this horrible time as we come to terms with the loss of such a wonderful human being. He loved his family, friends and fans very much. He will truly be missed," Hunt told TMZ.
Update: The actor's wife, Tammie Frank, opens up about his suicide.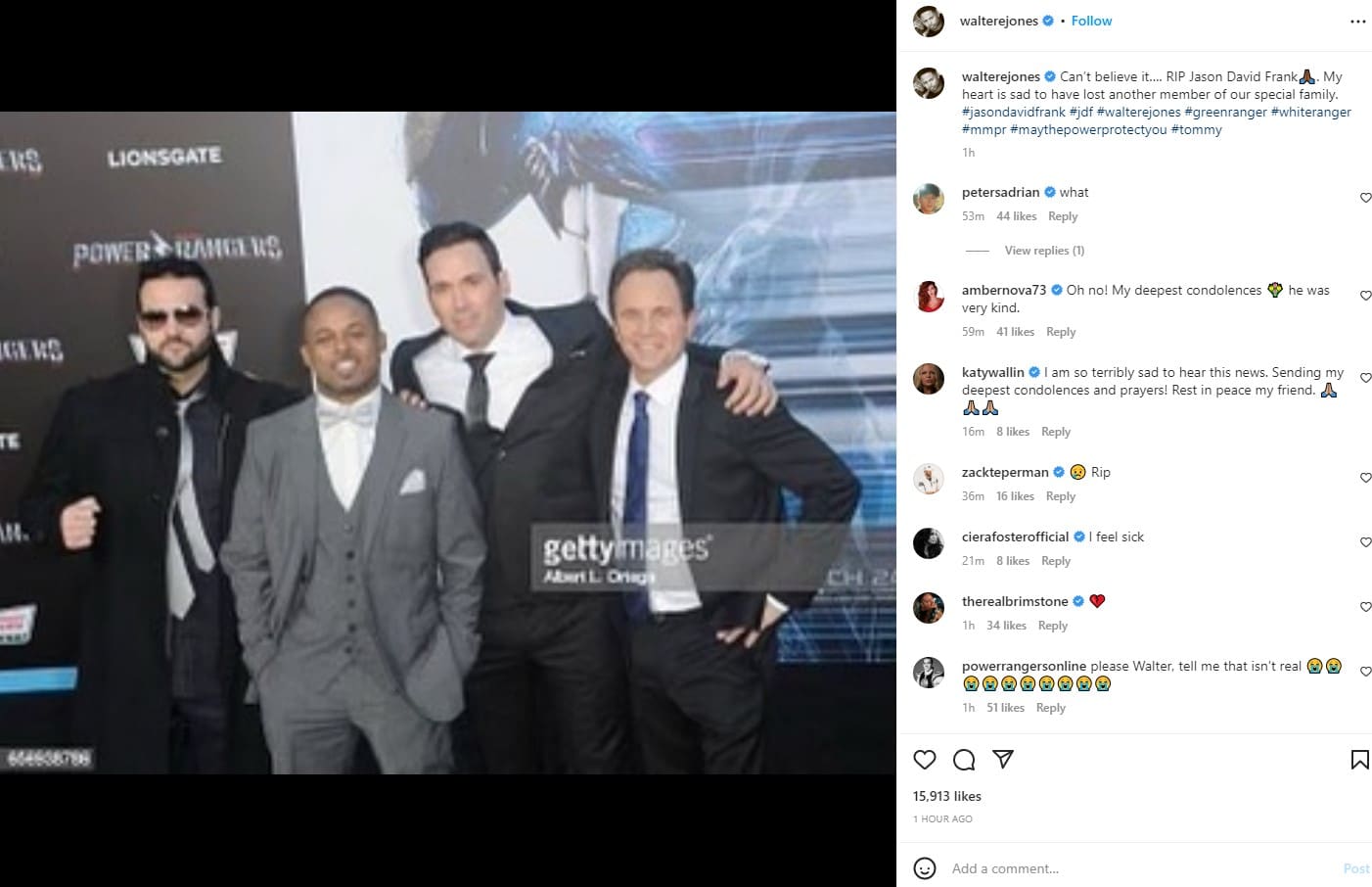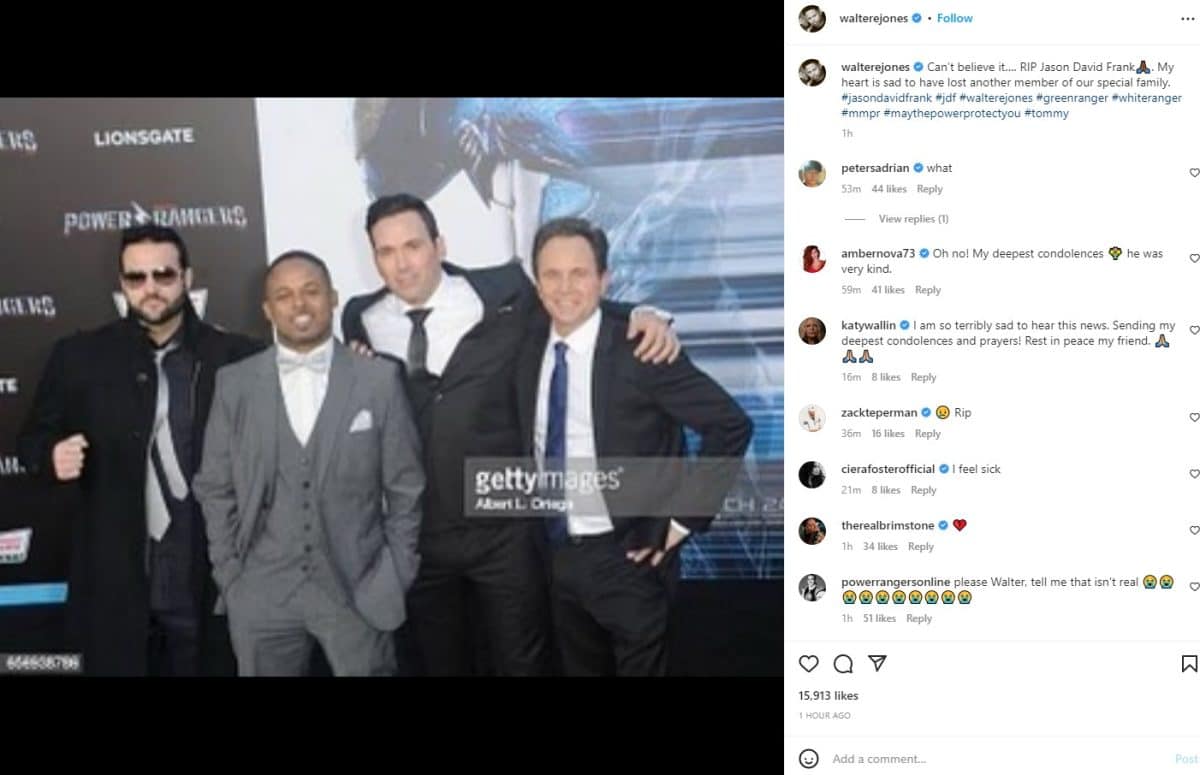 Jason David Frank is known for his love of fans and attending conventions
Jason David Frank played Tommy Oliver on Power Rangers from 1993 – 1996 for 123 episodes. Initially, Frank was only contracted for 14 episodes but due to the popularity of the character was brought back for more, including playing the White Ranger and leading the team.
The actor is also known for being a martial artist and his love of the fans and for attending comic book conventions.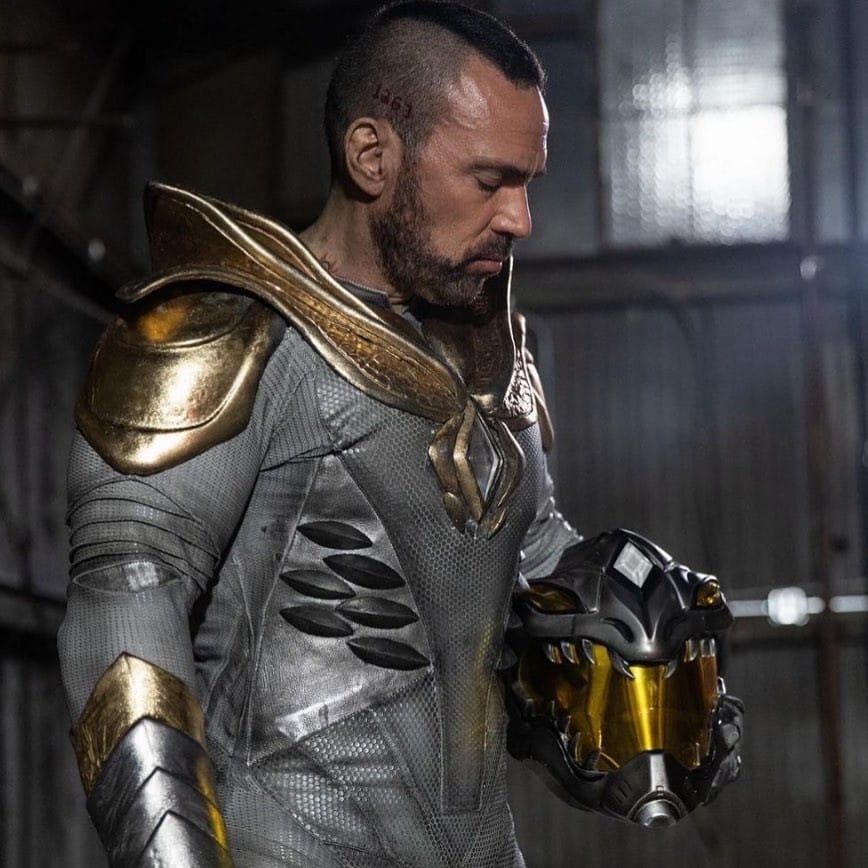 Jason David Frank was filming his new movie Legend of the White Dragon
According to social media posts and IMDb, Jason David Frank has been filming his latest movie Legend of the White Dragon where he plays Erik Reed, the White Dragon, with the film described as: In the Aftermath, the city was left decimated. A past reminder of the great battle and fall of heroes. The heroes were blamed, stripped of their titles and hunted.
His last post on Twitter was July 21 where he spoke about being excited to star in the flick.
On Instagram and Facebook, Frank posted about his latest contest where fans can win signed collectibles.
A week ago Jason David Frank attend the Fanboy Expo in Indianapolis featuring of video of himself with a fan getting a tattoo of the White Dragon.
Frank also posted he was supposed to attend Comic-Con Paraguay later this week and Galaxy Con the following week.
21 weeks ago also saw Frank comment on White Dragon art he was sent.
"There's an old saying I used to say 'I practice while you sleep'… When I'm gone don't be worried I'm sharpening my sword for battle… Missing in action needs to be done sometimes in order to win the battle… This is not a battle life is a war in a must be ran as a marathon… Hope you enjoy this beautiful piece," said the actor.
Watch the trailer below.