I feel bad for the DC fans as James Gunn just can't let go of the goofy garbage. Dance off, bro?
Following Gunn replying "yes and yes" to a fan asking James Gunn on Threads if Season 2 of Peacemaker will take place in the new DCU/new continuity or if it will be addressed, a rumor offers Bat-Mite will explain things in the series.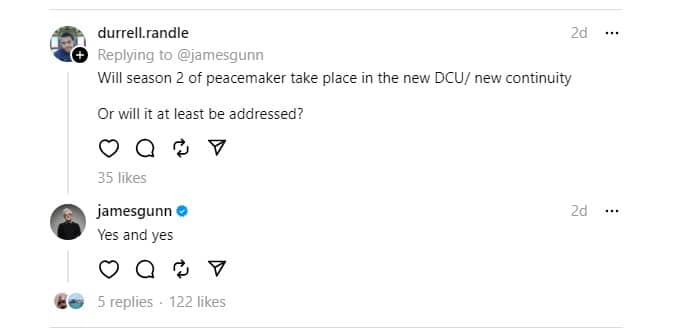 The rumor comes via KC Walsh on Twitter who responded to screenshots of Gunn's comments with a GIF of Bat-Mite.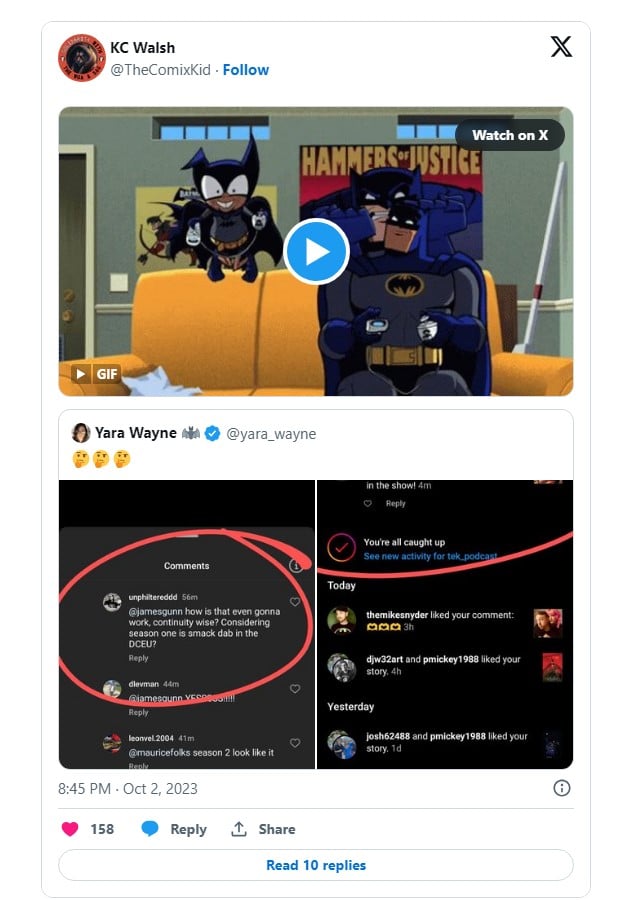 Update: The rumor is wrong, at least in terms of Bat-Mite appearing in Peacemaker Season 2, as James Gunn confirms Bat-Mite will not be in Peacemaker Season 2 (does that mean Bat-Mite will explain things, appearing somewhere else???). When pressed, Gunn says the story has nothing to do with Bat-Mite: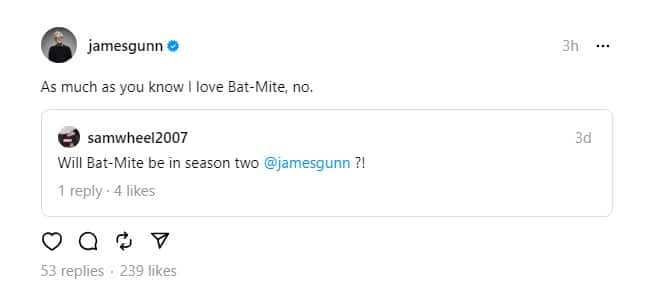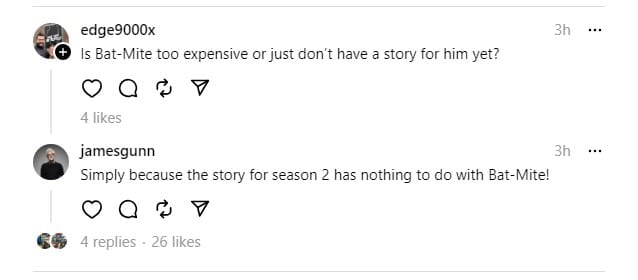 Original article continues:
Fans then picked up on it and put it together that James Gunn is probably going to have some sort of goofy scene in Peacemaker Season 2 where Bat-Mite (breaks the fourth wall?) and explains (to the audience?) how Gunn's DCU works with the old DCEU.
Why does it always have to be these obscure Quirky characters with this guy. I don't get it. https://t.co/0ZsAjkaWvl

— REEL SHIFT (@ReelShiftJoe) October 4, 2023
Recall how Peacemaker Season 1 features references to the DCEU and even Zack Snyder's Justice League with Ezra Miller as The Flash and Jason Momoa as Aquaman.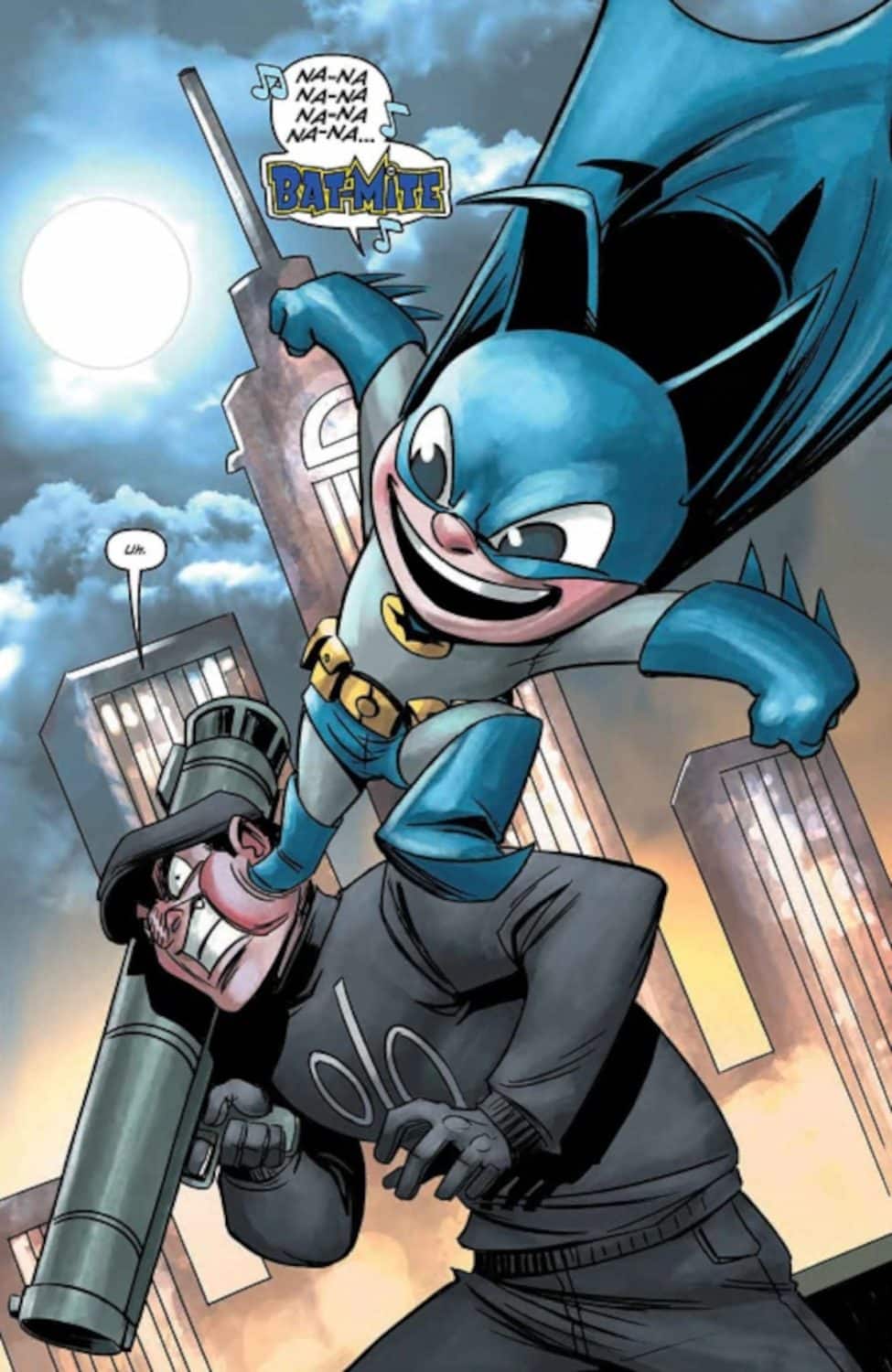 James Gunn a big fan of Bat-Mite
Gunn has mentioned Bat-Mite before when he took part in a WBD town hall meeting where Gunn said he has a strong liking for Bat-Mite (via Deadline).
Gunn also mentioned Bat-Mite in regards to his The Suicide Squad movie when asked about using the character in a sequel.
"If I said I was unable to use Bat-Mite – which I don't quite remember – it was only because I didn't think he'd fit on the team, so it would be because of my story, not a DC mandate. Honestly though I never seriously considered Bat-Mite. He's too powerful for one!" he said in a tweet.
Gunn also included mention of Bat-Mite in the first episode of Peacemaker when Steve Agee's Economos mentioned names of those whom he would rather work with than John Cena's Chris Smith and said he would rather be with f'n Bat-Mite.
It's okay to be confused
Gunn also recently touched upon how everything will work out, but there was no mention of Bat-Mite at the time.
"Nothing is canon until Creature Commandos next year – a sort of aperitif to the DCU – & then a deeper dive into the universe with Superman: Legacy after that. It's a very human drive to want to understand everything all the time, but I think it's okay to be confused on what's happening in the DCU since no one has seen anything from the DCU yet," posted Gunn.
Gunn added, "And, yes, some actors will be playing characters they've played in other stories & some plot points might be consistent with plot points from the dozens of films, shows & animated projects that have come from DC in the past. But nothing is canon until CC and Legacy."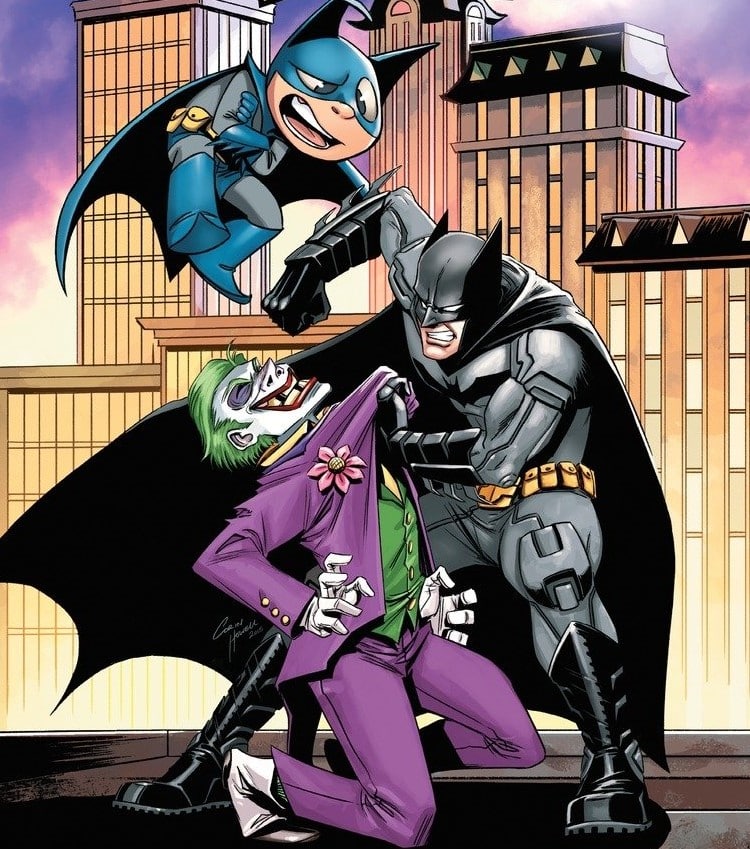 Who is Bat-Mite?
Via Wiki:
Bat-Mite is an imp similar to the Superman villain Mister Mxyzptlk. Depicted as a small, childlike man in an ill-fitting copy of Batman's costume, Bat-Mite possesses what appear to be near-infinite magical powers, but he actually uses highly advanced technology from the fifth dimension that cannot be understood by humans' limited three-dimensional views. Unlike Mxyzptlk, Bat-Mite idolizes his superhero target and thus he has visited Batman on various occasions, often setting up strange and ridiculous events so that he could see his hero in action. Bat-Mite is more of a nuisance than a supervillain, and often departs of his own accord upon realizing that he has angered his idol.[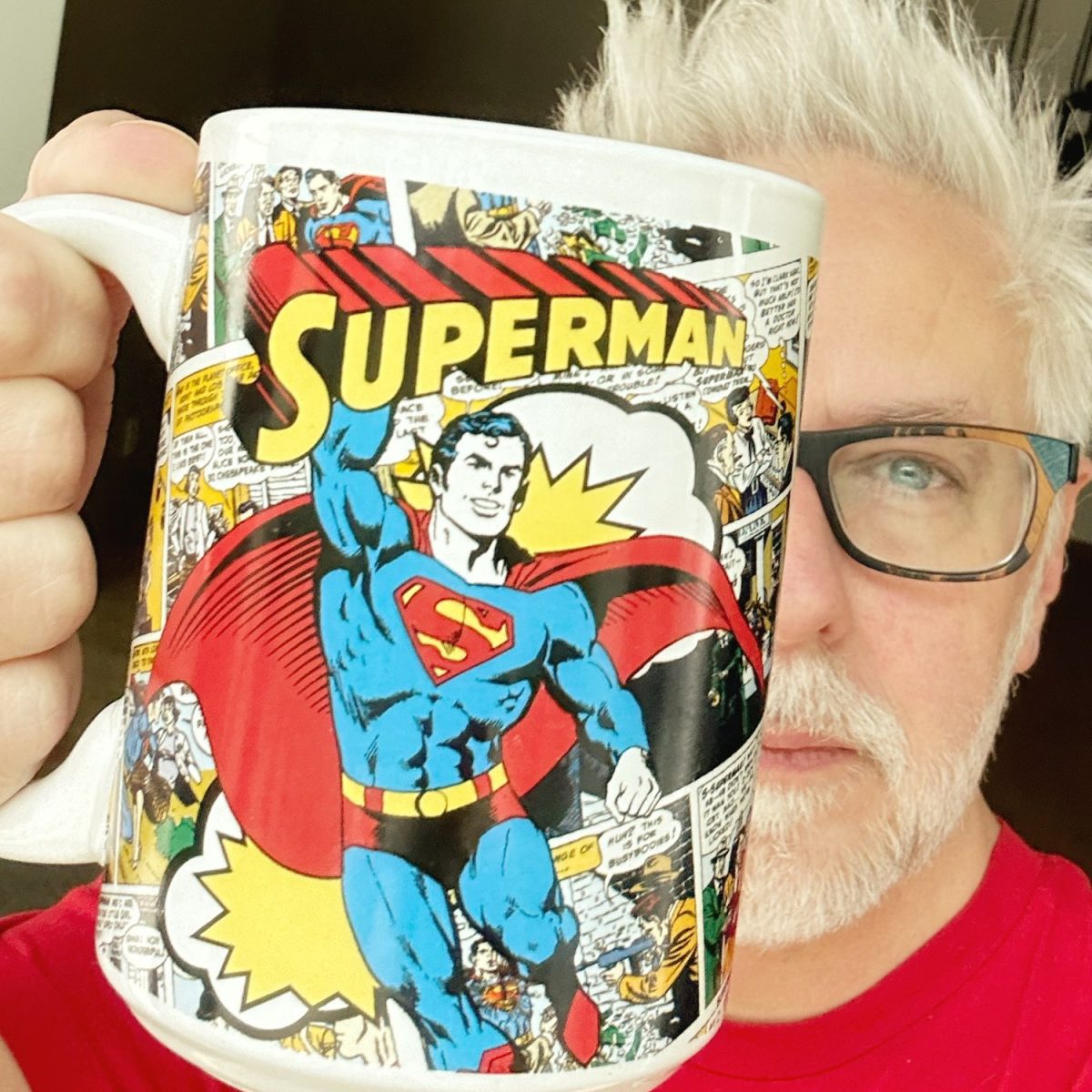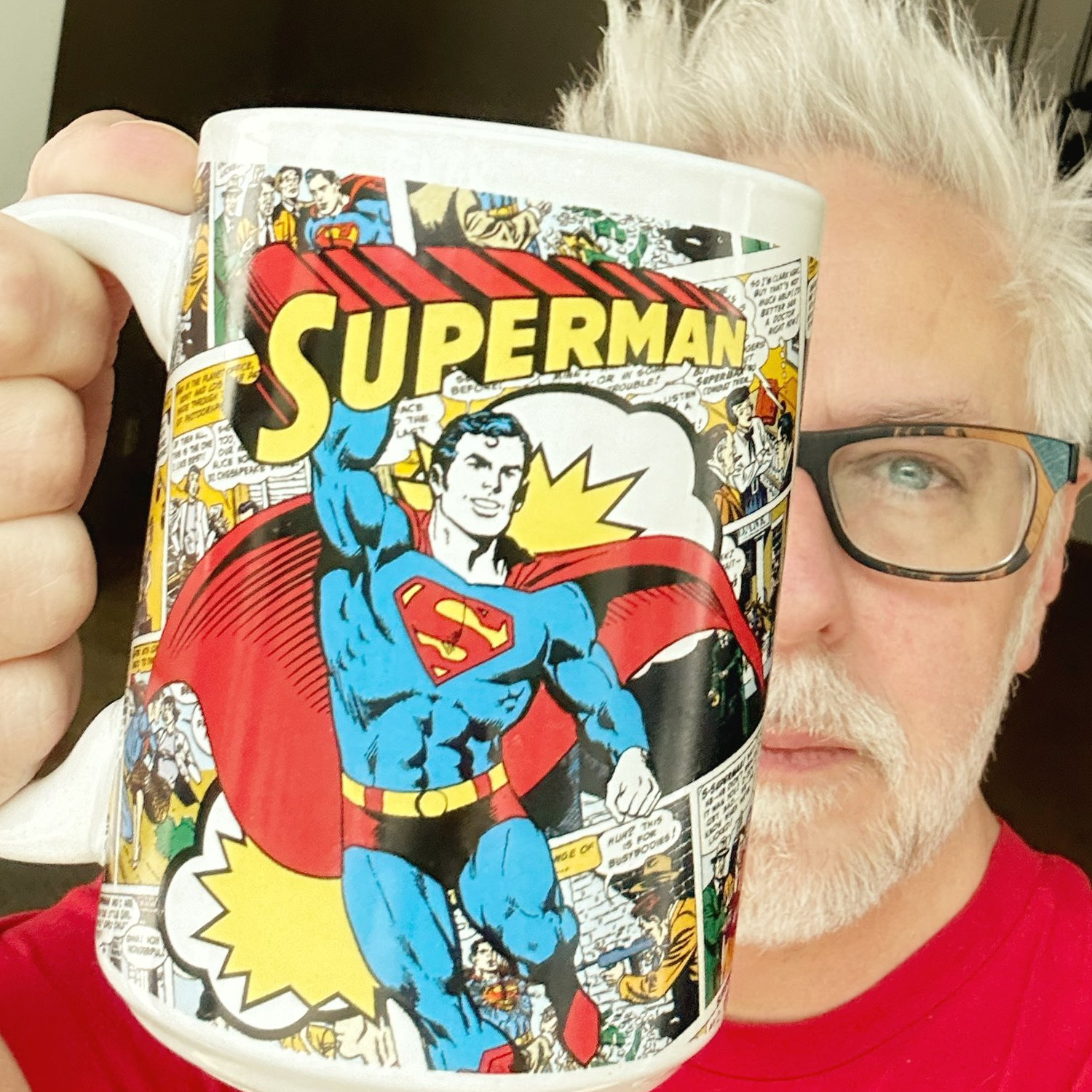 Will James Gunn's DCU be goofy?
James Gunn recently took over the DC film universe along with Aquaman and Shazam producer Peter Safran, where it is obvious Gunn's style is a lot different than the Zack Snyder approach to the DC characters which is rather serious.
Gunn is known for his offbeat, quirky, and even vulgar humor.
James Gunn took a vastly different approach to Marvel's Guardians of the Galaxy than the comics, which worked for the MCU as the MCU fans weren't familiar with the Guardians.
However, the DC fans are used to the seriousness and grounded approach from Christopher Nolan's Dark Knight movies, Snyder's Man of Steel, Batman vs Superman and Justice League, and even the Todd Phillips Joker and Matt Reeves The Batman movies.
We can guess that Gunn might be trying to bring in the MCU audience which expects all the goofiness, but worth a mention is the goofy MCU has been on a big downturn as of late.
Also worth mentioning is the DC films that have taken a Marvel humor approach have failed for the most part.
While James Gunn has already described his Superman as a big galoot, the good news is that Gun did say Superman: Legacy isn't a comedy, so there is that.
Gunn also recently confirmed he is now writing Peacemaker Season 2 and that John Cena, Amanda Waller, and Xolo Maridueña will be a part of the new DCU which has led to all the confusion, rumors, and speculation.