James Gunn confirms he is writing Peacemaker Season 2, which follows news the writers strike is over.
A fan remarked on Threads, "SEASON 2 PLEASE."
Gunn responded, "Writing it now."
In another post, Gunn added, "I am. And having so much fun."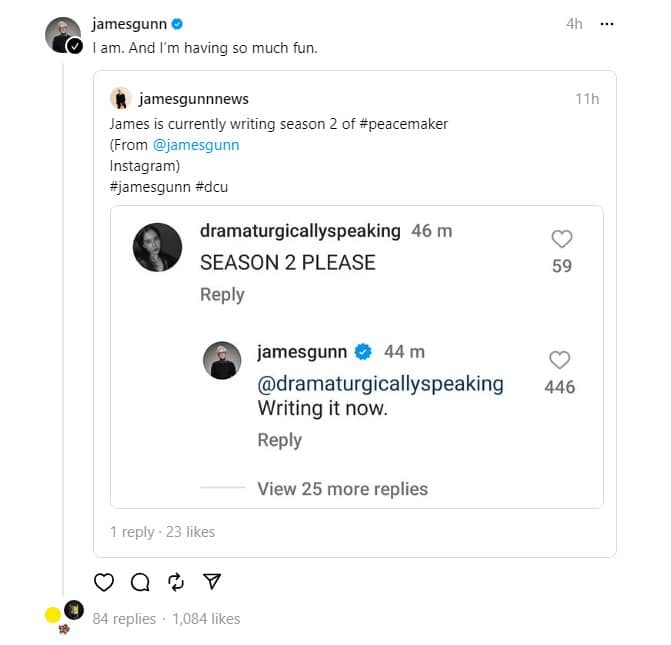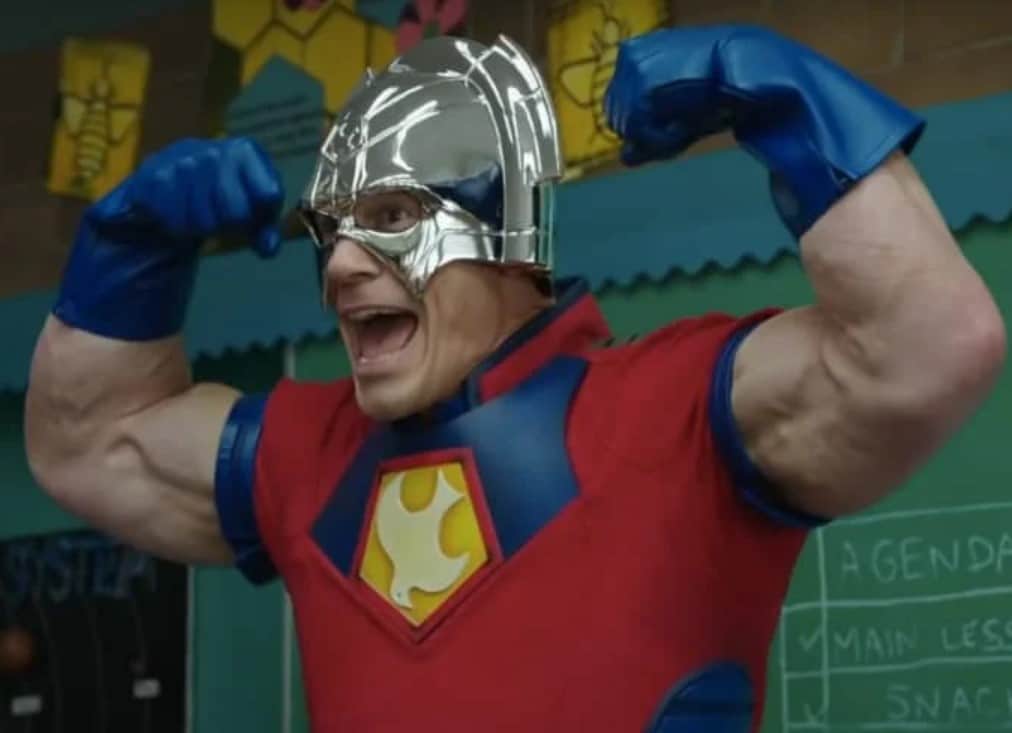 John Cena is back
Recently also saw Gunn confirm that John Cena will be a part of the new DCU along with Viola Davis and Xolo Maridueña.
"Xolo Maridueña will continue playing Blue Beetle in the DCU, as Viola Davis will Amanda Waller, and John Cena will Peacemaker," said Gunn.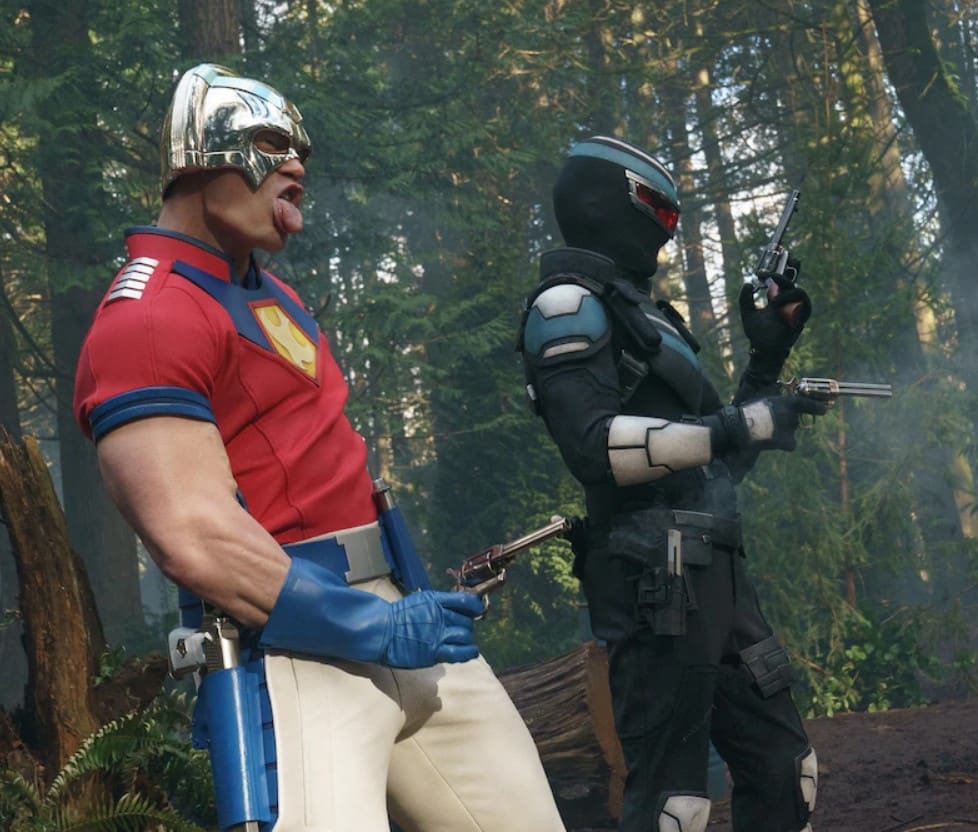 Vigilante is back
Earlier also saw a fan question, "Yesterday you revealed things about DC, I'm a little worried, Freddie Stroma still in the plans? I love Vigilante."
Gunn confirmed Freddie Stroma as well.
"Yes Freddie as Vigilante is still around," said Gunn.
A fan also asked when will we get to see Vigilante.
Gunn replied, "Probably before Peacemaker Season 2."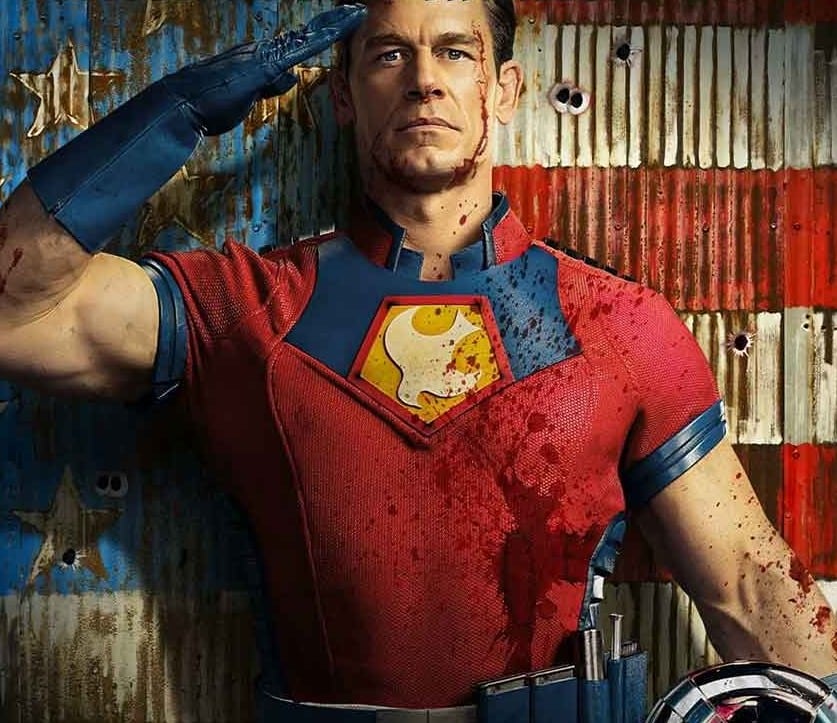 When will Peacemaker Season 2 get released?
Appearing on Michael Rosenbaum's podcast in June, Gunn said after Superman: Legacy.
"Peacemaker is coming back right after Superman that's my next thing. I go straight from Superman to Peacemaker," said Gunn who also added he is not doing The Suicide Squad 2.
Superman: Legacy gets released on July 11, 2015, so expect Peacemaker Season 2 sometime after that.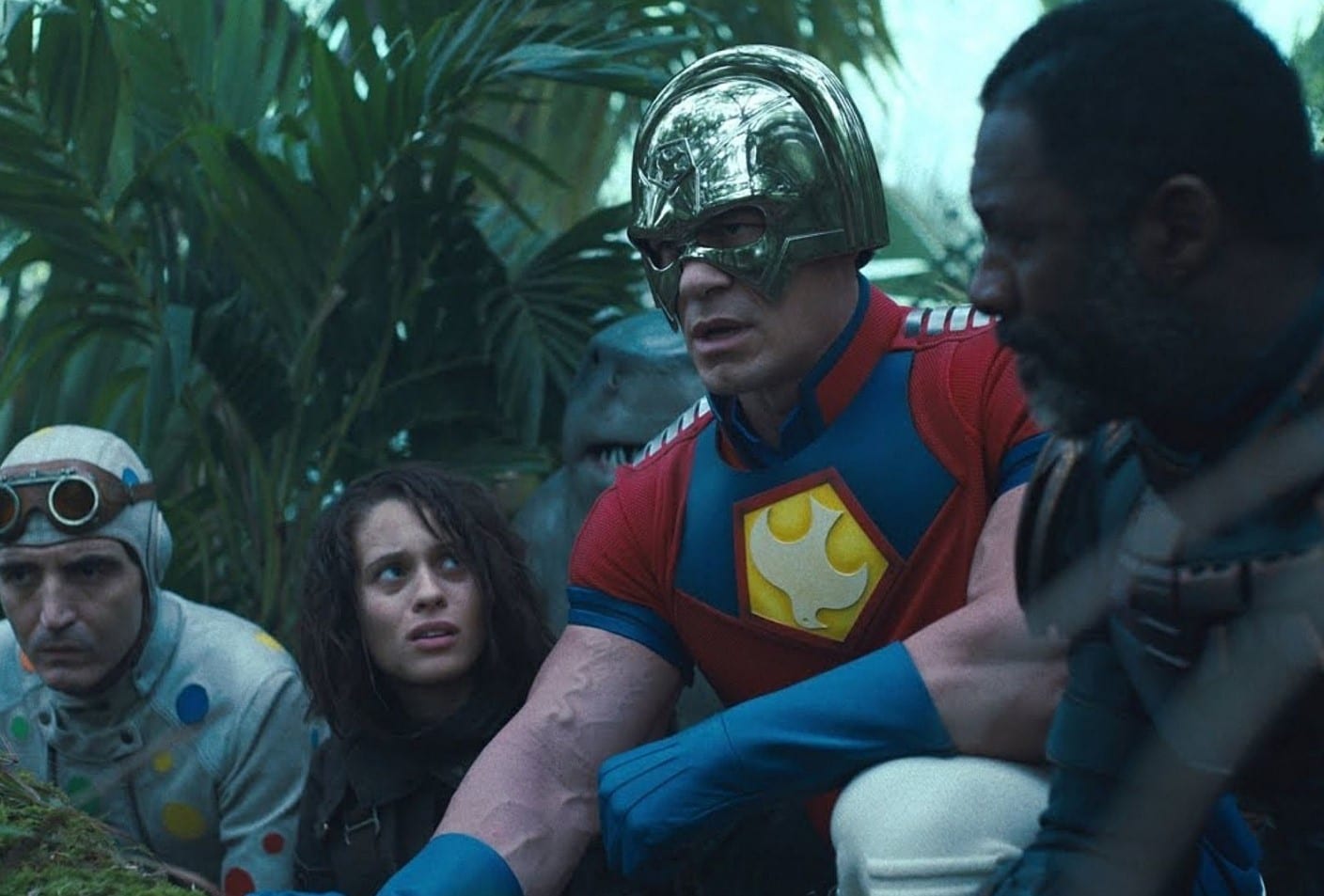 How to explain certain characters coming to the DCU?
With characters from the DCEU coming over to the DCU, lots of questions remain, and how it all works out remains to be seen, but Gunn touched upon how things will work out with the new DCU.
"Nothing is canon until Creature Commandos next year – a sort of aperitif to the DCU – & then a deeper dive into the universe with Superman: Legacy after that. It's a very human drive to want to understand everything all the time, but I think it's okay to be confused on what's happening in the DCU since no one has seen anything from the DCU yet," posted Gunn.
Gunn added, "And, yes, some actors will be playing characters they've played in other stories & some plot points might be consistent with plot points from the dozens of films, shows & animated projects that have come from DC in the past. But nothing is canon until CC and Legacy."
John Cena will also be providing the voice of Peacemaker in the Mortal Kombat 1 video game.