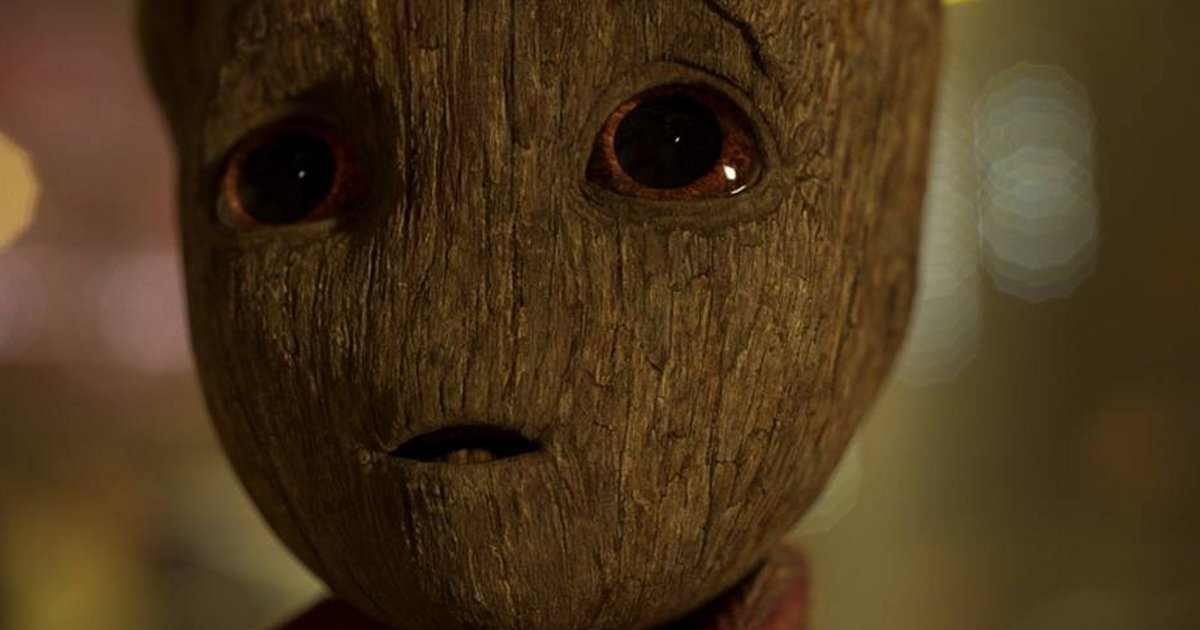 James Gunn's use of Baby Groot at the end of the first Guardians of the Galaxy movie created a worlwside phenomenon, so it shouldn't be any surprise that Baby Groot is featured in Guardians of the Galaxy 2.
Yesterday for the Super Bowl saw a new Guardians of the Galaxy 2 poster released, which features Baby Groot, but has also come with a bit of controversy.
A fan on Facebook wasn't too thrilled with the Guardians of the Galaxy 2 poster as he felt the use of Baby Groot felt forced and apparently didn't belong, which has caused director James Gunn to respond and defend his use of the character. Reddit also happens to be blowing up over the poster, with some fans comparing it to the poster for Jim Carrey's Mask.
The fan, Aaron Ross' remark:
I understand that marketing needs to do what marketing needs to do, but feeling like they had to randomly put Baby Groot in the corner like that is disappointing.
Gunn responded as follows on his Facebook page:
Honestly – I'm sick of people saying he's in the movie to drive toy sales. Disney never even knew he was in the movie until they read my script. I'm the one who created Baby Groot and he serves an important purpose for the film AND for me creatively while making the film. I love him. And I like him in the corner of this poster. So maybe you guys need to chill out with throwing out your assumptions as facts. And yes I know he's going to make a billion dollars in toy sales. I don't have any problem with that – I LOVED having Star Wars toys to go with the movies so that's a thrill for me. But that's a byproduct not the reason for Baby Groot – on my life and by God (and I take swears like this seriously) that wasn't the reason for me putting him in the script or movie.
"Guardians of the Galaxy Vol. 2" has a May 5, 2017 release starring Chris Pratt, Zoe Saldana, Dave Bautista, Karen Gillan, Bradley Cooper, Vin Diesel, Michael Rooker and Sean Gunn. New cast members include Pom Klementieff, Elizabeth Debicki, Chris Sullivan and Kurt Russell.
Synopsis:
Set to the all-new sonic backdrop of Awesome Mixtape #2, "Guardians of the Galaxy Vol. 2" continues the team's adventures as they unravel the mystery of Peter Quill's true parentage.