It's now said that James Gunn is casting for his Superman: Legacy movie that he is writing and directing said to be open to all ethnicities.
While Gunn previously shot down casting rumors, now it is again claimed and further said that a casting call has gone out to all the major talent agencies.
Update: James Gunn once again shoots down the rumor.
"Untrue. We haven't begun casting other than making lists, and it's not limited to people in their twenties," said Gunn.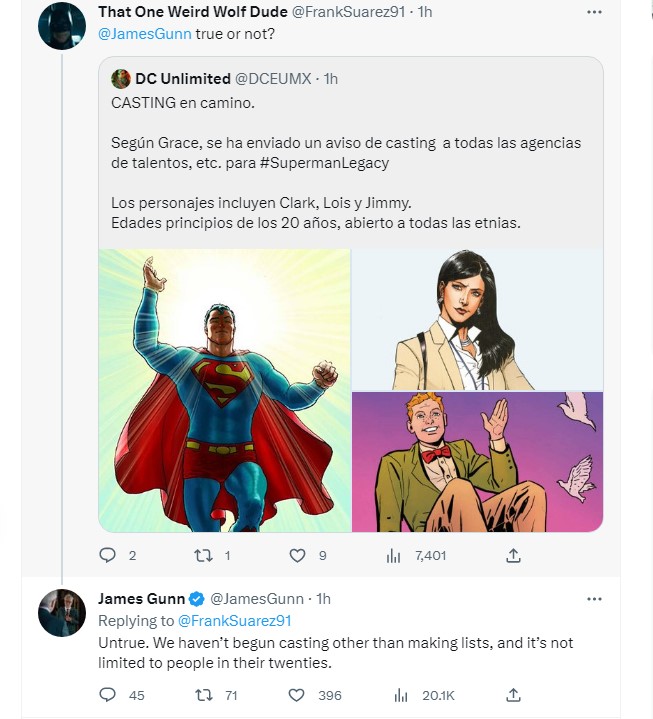 The info once again comes from YouTuber Grace Randolph who often butts heads with Gunn, but this time, Randolph doubles down and says he has proof.
"Weird, despite recent insistence that it's not casting, there's a casting breakdown going out to all talent agencies etc for Superman: Legacy," she tweeted.
Just as she previously said, she again claims the casting breakdown is for actors in their 20s.
"Clark, Lois & Jimmy Early 20s, open to all ethnicities," Randolph tweeted. "And to be fair, I am hoping Superman: Legacy is good."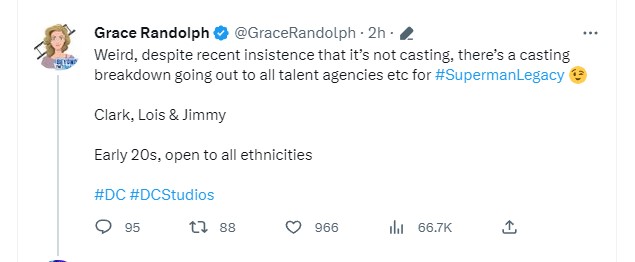 A fan remarked about the casting notice stating it's open to all ethnicities which could mean "we might get a Latino Superman, a black American Lois and a Chinese Jimmy?"
"The best people will get the gigs," Randolph replied.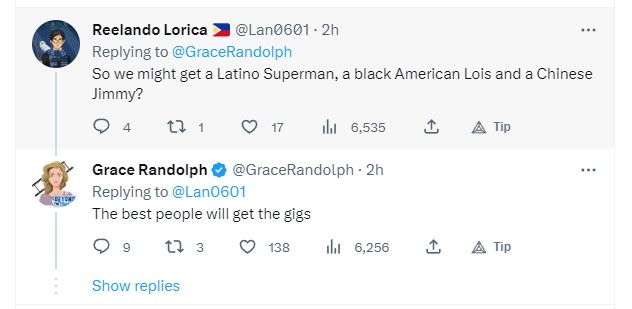 Another fan asked if she can reveal the name of the casting director as proof, as Gunn previously shot down Randolph's rumor stating they don't even have a casting director as of yet so how could there be a casting call?
"Better yet, why don't I put out a screengrab of the breakdown and REALLY get my source in trouble?!" she tweeted, adding, "Actually they put little things in, sometimes even spelling errors that differ to each agency, to track leaks."
James Gunn likes to go on Twitter and shoot down various scoopers, but he's kind of got to be careful because if he doesn't reply to everything, fans might assume by not him replying, the potential info could be true.
Note: The Superman art above is AI-generated art of actor Wolfgang Novogratz.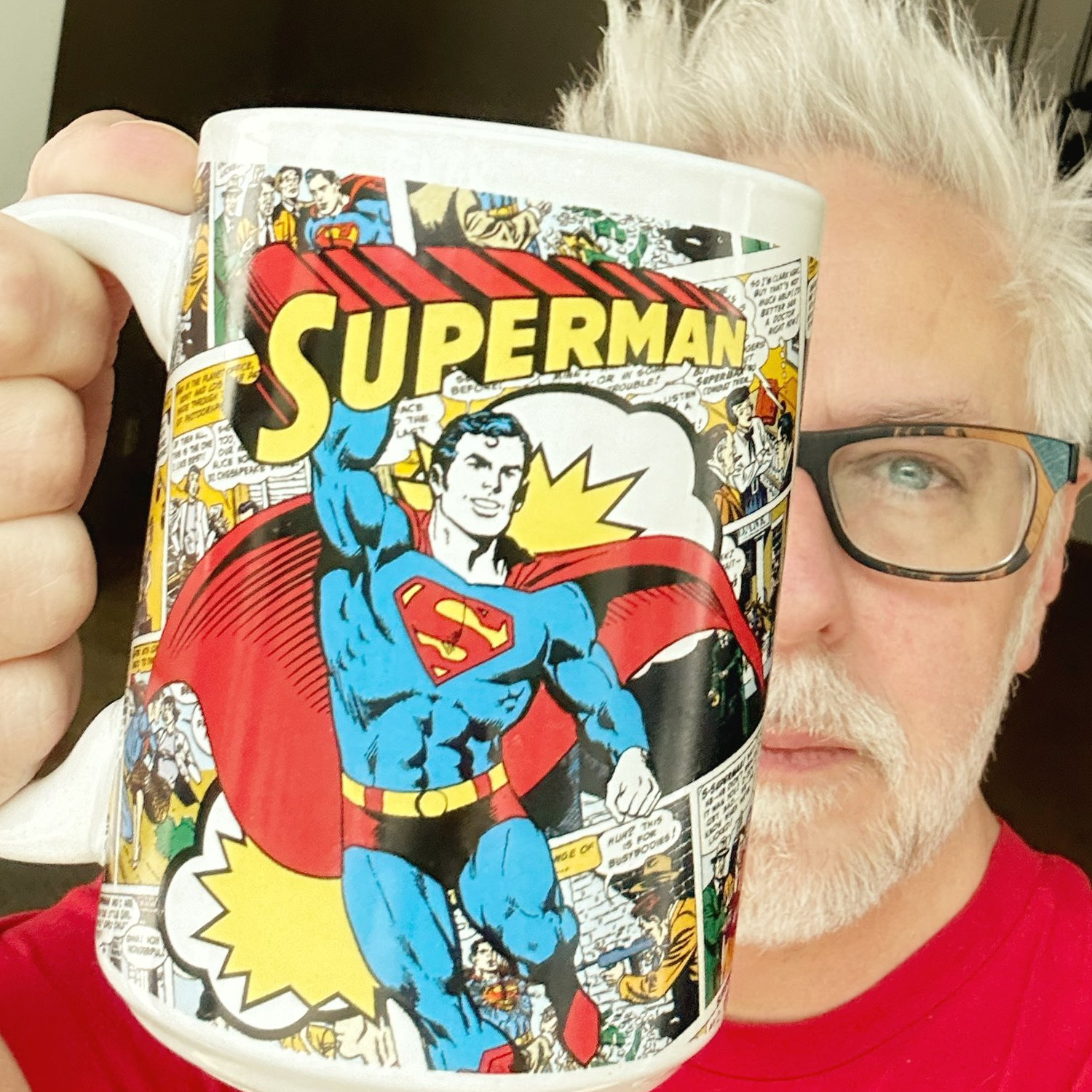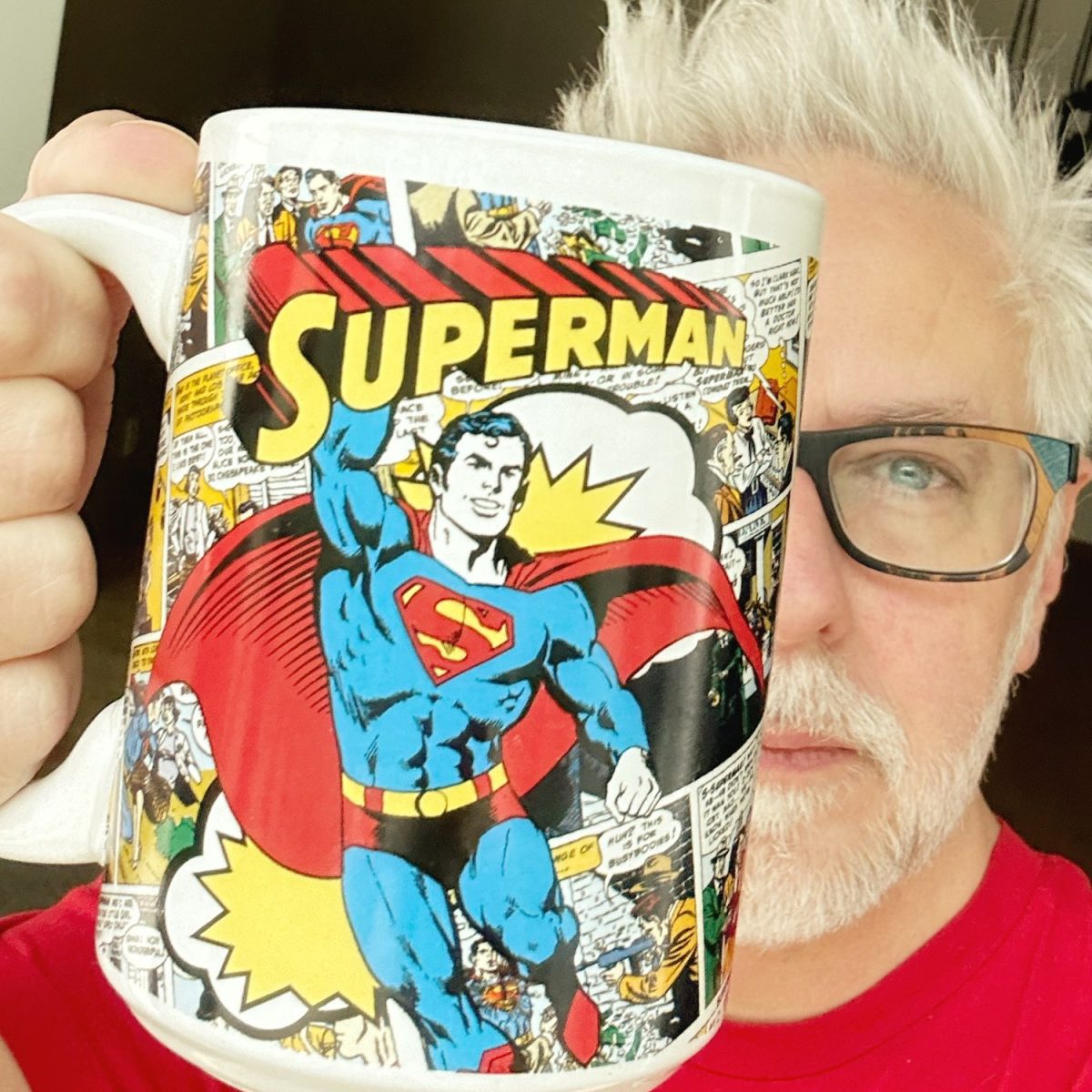 What is Superman: Legacy about?
Superman: Legacy has a July 11, 2025 release date with DC officially describing the movie as:
Superman Legacy tells the story of Superman's journey to reconcile his Kryptonian heritage with his human upbringing as Clark Kent of Smallville, Kansas. He is the embodiment of truth, justice and the American way, guided by human kindness in a world that sees kindness as old-fashioned.
Gunn will direct from his screenplay based on characters from DC. Superman was created by Jerry Siegel and Joe Shuster.
Superman Legacy is the trailblazing first title in a dynamic slate of films, with writer/director Matt Reeves' The Batman Part II hitting theaters on October 3, 2025.
Safran's most recent film, New Line Cinema's Shazam! Fury of the Gods, is in theaters worldwide this Friday, March 17, from Warner Bros. Pictures.