James Gunn once again shuts down the scoopers as he debunks a rumor about his Superman: Legacy movie put out by YouTuber Grace Randolph.
In a video posted to YouTube where she also claims no one watched Gunn's Guardians of the Galaxy Holiday Special on Disney Plus, Grace Randolph said a casting call put out for Superman: Legacy lists that James Gunn is directing the movie and also that Gunn is looking for actors between the ages of 20 years old and 30 years old to play the part of the Man of Steel and Lois Lane.
A fan questioned Gunn on Twitter about it.
"James Gunn are the rumors that you've sent out a casting call for Superman (20-30 years old) true?" asked the fan.
Gunn replied, "No. A casting director hasn't even been hired."
So from what Gunn has to say, how could a casting call go out without a casting director?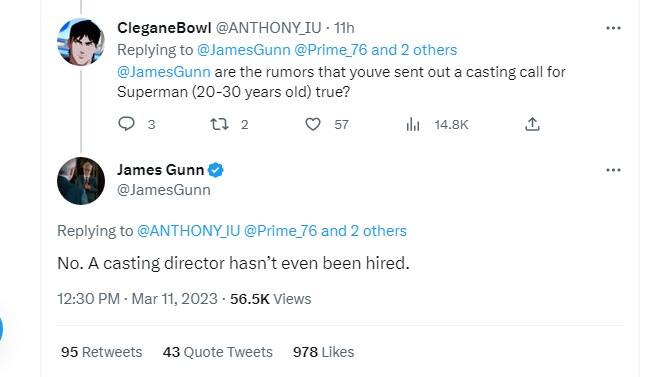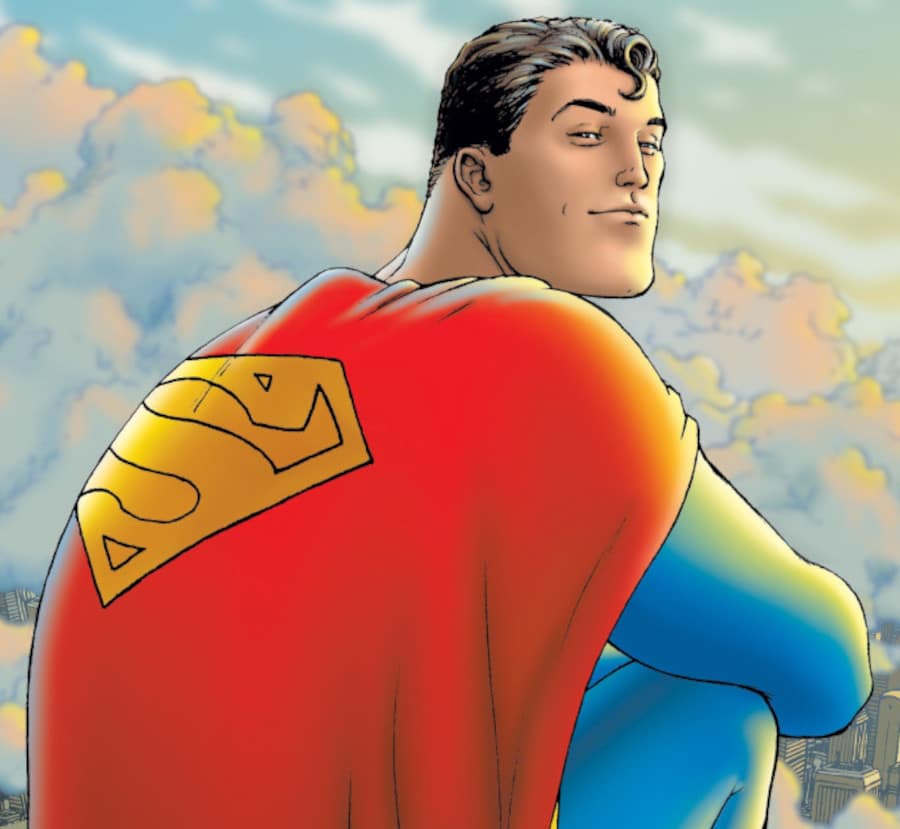 Is James Gunn a good fit for Superman?
Worth a mention is that James Gunn didn't shoot down that he is directing the movie, as Tom King spilled the beans, and Grace Randolph also says it's a well-known fact within Hollywood circles that Gunn is going to direct Superman: Legacy.
Randolph says no announcement about Gunn directing has been made as of yet and Gunn wasn't announced as the director of his Superman movie at first because it would look pretty bad as no one has been hired for any of the new DCU projects and it would look like Gunn is only hiring himself and giving himself millions of dollars.
Randolph also questions how will James Gunn be able to oversee the entire new DCU while directing a big movie such as Superman: Legacy and even questions if Gunn's take will be a success for the normie audience as she doesn't want to see Gunn's goofiness (fart jokes?) that he is known for in a movie about the Man of Steel.
It also seems as if the pair don't really like each other based on how Randolph always talks down about Gunn in her videos (same with Henry Cavill) and Gunn doesn't seem to be a big fan as well.
Once again… pic.twitter.com/zXL9gl2jMw

— Farzad (@PokerAffleck) March 11, 2023
Grace Randolph also previously posted those rumors about James Gunn's DCU plans which includes the trial of Amanda Waller, where in Gunn's big announcement reveal, the Waller series was announced with art from the comics featuring Waller in handcuffs, so I don't think she's wrong about everything.
Superman: Legacy has a July 11, 2025 release date.
(via Twitter, YouTube)