James Gunn sounds as if he is leaving Marvel for DC, just as insiders told me would happen when I attended the San Diego Comic-Con a couple of years ago.
The director as of late has been teasing more projects at DC following The Suicide Squad and Peacemaker, and now James Gunn makes it pretty clear that Guardians of the Galaxy 3 will be his last at Marvel as he continues on at DC.
To be clear, Gunn didn't come out and specifically state he is leaving Marvel, but Gunn's recent comments seem to suggest that is going to happen.
A fan questioned Gunn on Twitter, "Will this be your last GofG movie or will there be a 4th one?"
Gunn responded, "I'm planning on it being my last."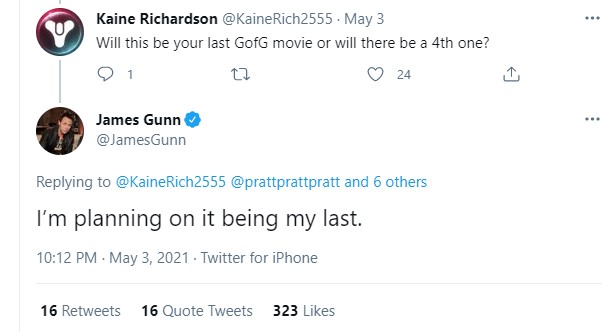 James Gunn has previously said Guardians of the Galaxy 3 will be the last iteration of the team as we know it, so the flick potentially being his last Marvel project seems to fit, especially considering that following Guardians of the Galaxy 3, Gunn has suggested more projects at DC.
We can also add Marvel Phase 4 and beyond is going to be a lot different than what came before, so Gunn jumping ship to potentially greener pastures makes sense.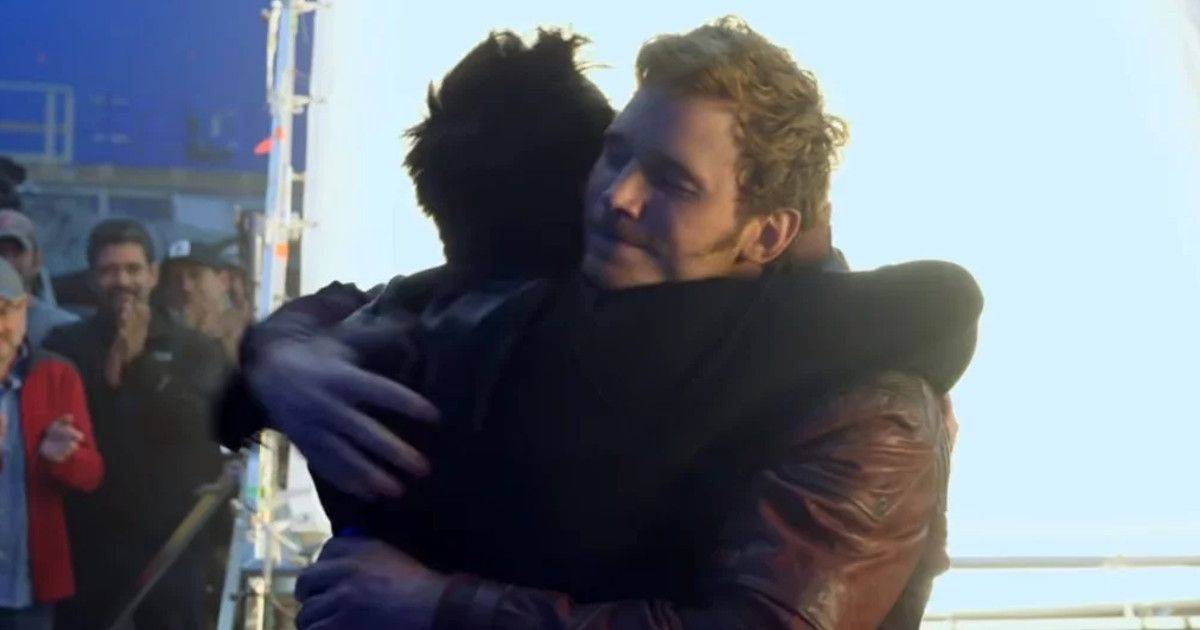 Guardians of the Galaxy 3 to feature the last iteration of the current team
Regarding what I was told by DC insiders, I was told that WB loves James Gunn and his ideas for the DC universe.
I was told following The Suicide Squad and Guardians of the Galaxy 3 that Gunn will be sticking around the DC films universe.
DC insiders filled me in that James Gunn actually has a lot of ideas about what to do with the DC characters, some pretty wild from what I was told, and that Gunn has plans with DC when he finishes Guardians of the Galaxy 3.
I was also told Gunn is a huge DC fan, even more so than Marvel, and regarding The Suicide Squad, I was told the flick is awesome and badass and that all fans will love it, not just DC and Marvel fans.
Regarding the potential DC characters and properties James Gunn may be tackling, I have no idea, but it's obvious Gunn likes the more obscure characters, so I am guessing look for Gunn to continue in that direction.
Gunn is finishing up on the Peacemaker series starring John Cena for HBO Max and will start filming on Guardians of the Galaxy 3 later this year which will also see him film the Disney Plus Holiday Special at the same time.
Marvel recently announced Guardians of the Galaxy 3 will get released May 5, 2023.