Jaimie Alexander sounds like she is returning to the role of Sif, possibly for the Loki Disney Plus series or for Thor: Love and Thunder, or both.
A fan questions Jaimie Alexander on social media about if she can really ride a horse while wielding a huge sword, which sees the actress tease: "Yes. Once upon a time I was able to do that and I might have to do that again in the future, so hopefully, I haven't lost that gift."
Jaimie Alexander is also asked what she is working on right now, but remains coy: "What am I working on right now? I do wish I could tell you, but I would probably cease to exist, don't you think if I actually told what I have coming up, so I can't tell you guys, but thanks for asking anyway."
Worth a mention is that the Tom Hiddleston Loki series is currently filming for its Spring 2021 release as Hiddleston recently teased the start of production.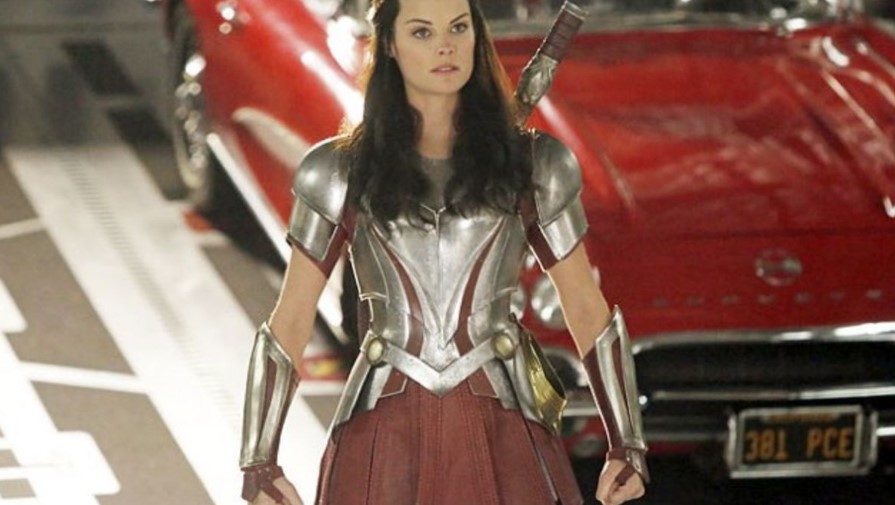 Jaimie Alexander, Sif returning to MCU?
Regarding Sif in the MCU, the character was notably absent from that big The Avengers: Endgame female Avengers scene, as Sif was last seen way back in 2013 in Thor: The Dark World and also appeared on episodes of Marvel's Agents of SHIELD in 2014 and 2015.
Perhaps if Sif does appear in the Loki Disney Plus series it won't be a part of a flashback scene and we'll get an update on where the character has been in the MCU for the past few years.
The Russo brothers did confirm that Sif and Jaimie Alexander wouldn't be a part of The Avengers 4 and also didn't survive "The Snap" in Infinity War.
Thor: Love and Thunder is also set to start filming this Summer for its November 5, 2021 release.
Jaimie Alexander teases return to Sif role: