There is a rumor stating Silver Surfer is suiting up for The Avengers: Infinity War.
At one time, iMDB actually listed actor Curt Clendenin as playing Silver Surfer, but it's since been removed.
Now Joe and Anthony Russo comment on the big rumor.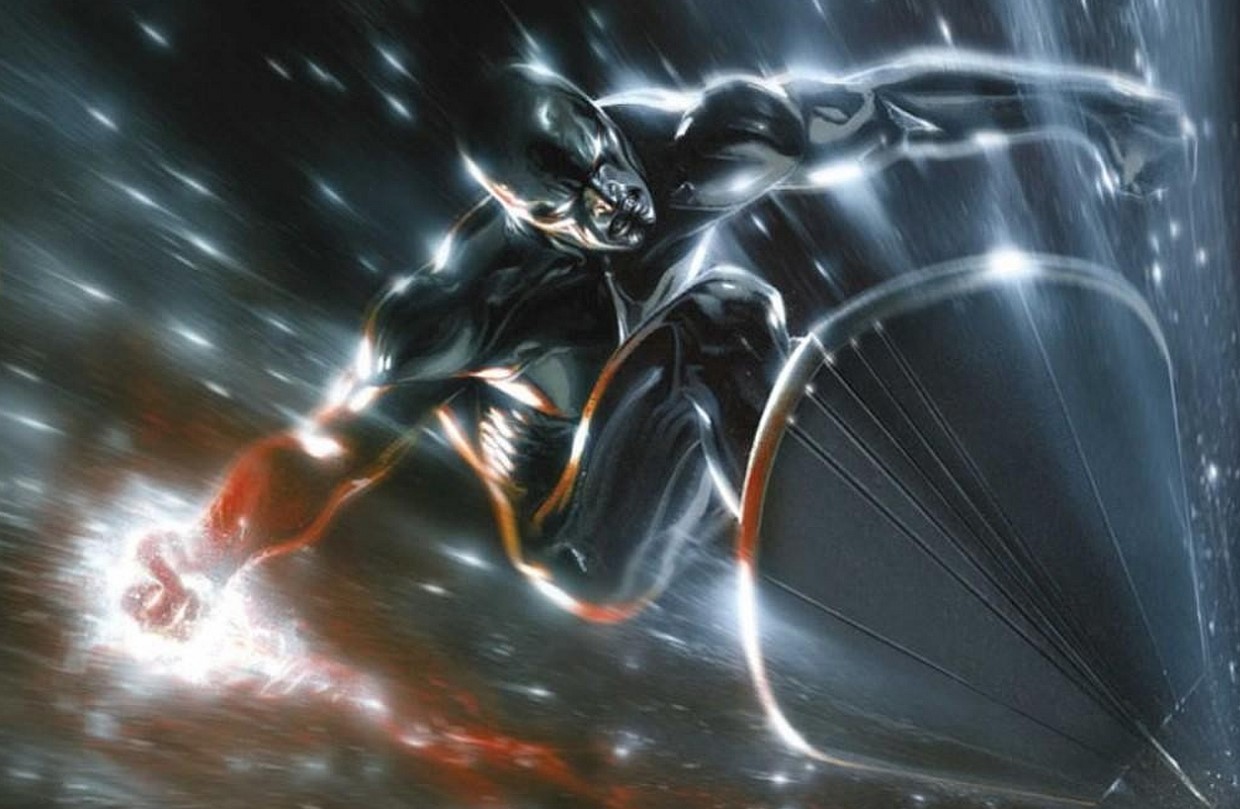 "I don't think we own Silver Surfer, so we couldn't even do it," Joe Russo told Yahoo. "But it's fan-wish fulfillment and, you know, if this Disney-Fox deal goes through there's going to be a lot more characters coming into the Marvel universe, so some of those crazy fan theories might come true."
It was speculated that Marvel Studios possibly made a deal with Fox Studios to use Silver Surfer similar to the deal they made for Ego in Guardians of the Galaxy 2 and Negasonic Teenage Warhead in Deadpool, but unfortunately we see that is not the case. We can also probably shoot down speculation that Peter Dinklage is voicing Galactus (the Russo's actually said Dinklage will be recognizable in the movie, so take from that what you will).  
As noted, hopefully when the Fox and Disney deal goes through, said to be at the latest by Summer 2019, the Silver Surfer comes to the MCU; Guardians of the Galaxy director James Gunn said is interested in the Silver Surfer.
Speaking of the Fox and Marvel deal, the Russo's also recently said they wouldn't mind tackling a Secret Wars movie.
An unprecedented cinematic journey ten years in the making and spanning the entire Marvel Cinematic Universe, Marvel Studios' "Avengers: Infinity War" brings to the screen the ultimate, deadliest showdown of all time. The Avengers and their Super Hero allies must be willing to sacrifice all in an attempt to defeat the powerful Thanos before his blitz of devastation and ruin puts an end to the universe.
Anthony and Joe Russo direct the film, which is produced by Kevin Feige. Louis D'Esposito, Victoria Alonso, Michael Grillo and Stan Lee are the executive producers. Christopher Markus & Stephen McFeely wrote the screenplay. "Avengers: Infinity War" releases in U.S. theaters on April 27, 2018.