Back in April, I said Phoebe Waller-Bridge will likely be the woke replacement for Harrison Ford as the new Indiana Jones, and now more of the same is being reported.
The UK's Daily Mail reports: "Phoebe Waller-Bridge could replace Harrison Harrison Ford as Indiana Jones after starring alongside him in next year's film":
Now Phoebe Waller-Bridge is being tipped to replace the veteran actor as a female version of the fictional professor of archaeology in the adventure movie franchise.

The film industry is awash with rumours that the Fleabag star will take over as the main Indiana adventurer, making her the first female lead since the Disney-made movies began in 1981 with Raiders Of The Lost Ark.
The article mentions that behind the move is the producer and president of Lucasfilm, Kathleen Kennedy, which should come as no surprise to Star Wars fans:
Insiders claim Kathleen Kennedy, the Hollywood producer behind the franchise, is keen to make 'big, bold' changes – with few bigger than switching the lead character to a woman.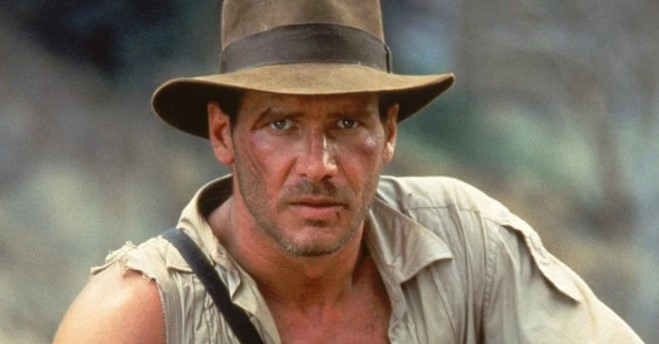 Big and bold changes coming to Indiana Jones
Recently saw Phoebe Waller-Bridge spotted on the set where the Daily Mail offers she was "dressed in a maroon corduroy jacket and blue trousers," where it is noted it "is understood" that Phoebe Waller-Bridge is "playing an assistant to Indiana Jones" in Indiana Jones 5.
A source for the site added: "The gossip on the set is that this character will slot into the leading role."
Kennedy did similar "big" and "bold" changes with the character of Rey in the Disney Star Wars movies, which ended up being a disaster for the franchise as fans didn't like the politically correct approach which was reflected in fewer and fewer box office sales and merchandise sales.
Now we see Kennedy, Disney, and Lucasfilm are taking a similar approach with Indiana Jones, which is already sounding like a failure judging by how its director, James Mangold, has already attacked and insulted fans, similar to the route of the 2016 Ghostbusters movie which saw director Paul Feig also call fans names and such.
The untitled Indiana Jones 5 has a July 29, 2022 release date and has been delayed due to Harrison Ford injuring himself.