More evidence suggests the comic book market is indeed in shambles, as following the news of trouble within DC Comics and Marvel, now the fifth largest comic book publisher, IDW Publishing, reveals a heap of trouble for its own company with the release of its annual financial report that sees a whopping $36 million loss (in Disney's own financial report, it showed a loss for its Consumer Products Division, which includes Marvel Comics and Star Wars merchandise).
The release of the annual report by IDW also sees CEO Kerry McCluggage leaving the company with its chairman and largest stockholder, Howard Jonas, replacing McCluggage.
While IDW's largest lost of $21.8 million for the year came within its Entertainment division, which includes its planned TV programming, IDW's comic book and publishing division lost $3.4 million for the fiscal year ending October 2018, including $823,000 for Q4, which is roughly the same as Q3.
ICv2 notes publishing sales declined to $21.9 million in 2018 from $24.5 million in 2017 and $27.9 million in 2016, which is an 11% one-year decline and 22% two-year drop. IDW's financial report blames the sales decline on the continued "industry cyclical downward pressure driven by market leaders," which means since Marvel Comics sales are dropping (market leader) so, too, is the overall comic book market dropping, as, in essence, it is a domino effect.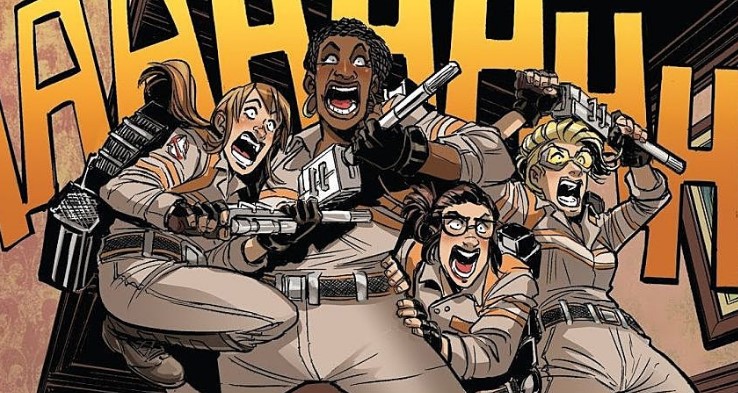 While IDW basically points the blame at Marvel for their comic book sales dropping, they are too to take the blame as IDW has been littered in controversy for the past couple of years which has been driving fans away from their product. Similar to Marvel Comics, IDW also replaced popular characters with characters no one wanted to read about in order to further an agenda. Back in 2017 saw controversy surround the GI Joe character, Salvo, who was changed from a muscular male character to an overweight lesbian African-American female. The writer of the comic book responsible for the change was later fired over comments surrounding 9/11.
A senior administrator for the popular GI Joe fan site, YoJoe.com, said at the time:
Previously, the G.I.Joe community had an issue with the G.I.Joe Collectors Club and the design of a third-tier but beloved character named Salvo. A large muscular character with a big missile launcher, the club's design was more of an average person's build. The Club took this constructively critical feedback and released a figure more in line with fan expectations. This is relevant because not long after this event, Aubrey changed everything about the character when Salvo debuted in issue #3. Instead, the character was a large, woman of color. Considering that the community had just gone through an episode with this character's design, most in the G.I.Joe community felt that Aubrey's changes were less story driven, and more of a way to illicit a reaction from the core fans. And that was in fact what occurred, when people questioned why Salvo was changed, they were accused of being bigots, just for wondering why a major change to this character occurred.
In addition to the G.I. Joe and 9/11 controversy, IDW has seen a number of replacements at the executive level, and a prominent board member is facing legal trouble with an investigation underway by the Attorney General of New York about alleged fraud charges (not related to IDW). IDW blaming "industry cyclical downward pressure driven by market leaders" seems to be right on the money, as we see IDW following the Marvel Comics approach has completely backfired, just has it has for Marvel and the rest of the comic book industry.