Cool fan art imagines the Henry Cavill Superman in the Wonder Woman 1984 movie.
The art posted to social media features Henry Cavill with a bit of scruff sitting down with a neat sparkly costume while talking on the phone.
As some fans have mentioned, Superman talking on a red phone may mean he is talking to Batman!
Henry Cavill Superman Wonder Woman 1984 fan art: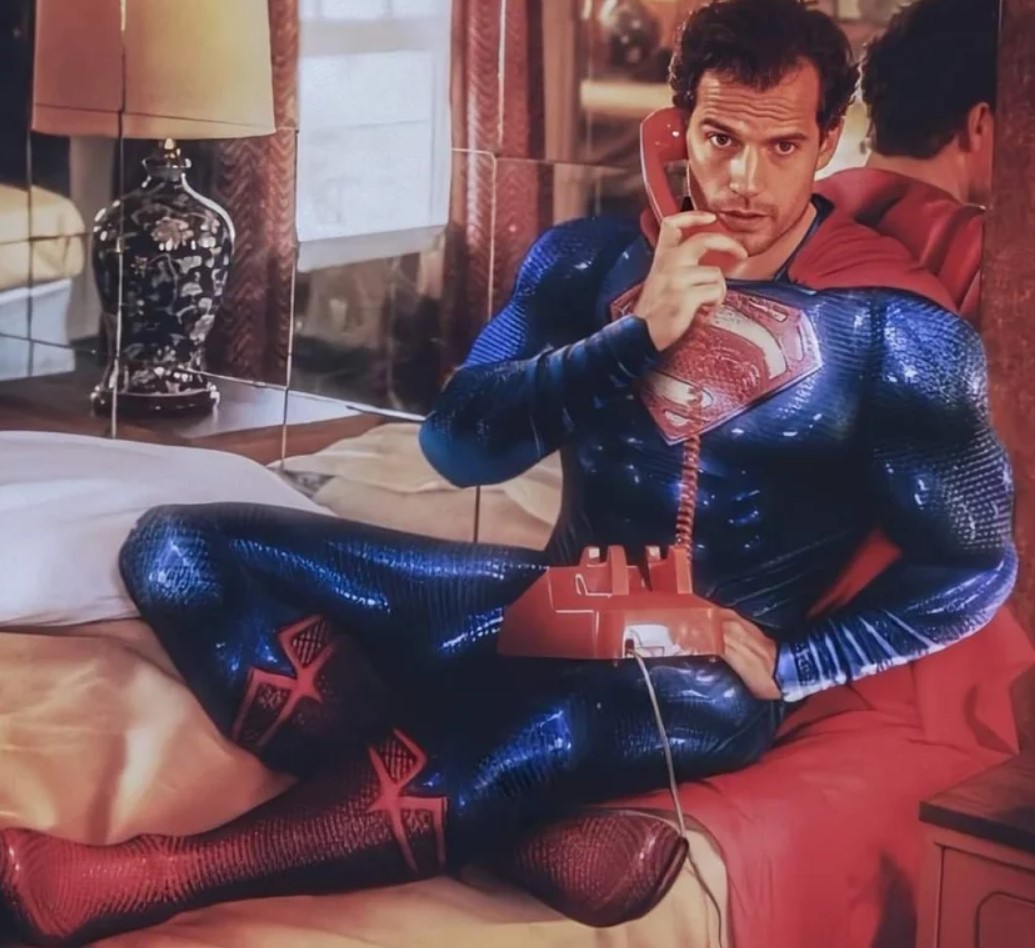 Of course, since it is 1984, Henry Cavill and Superman won't be a part of the movie, as the Man of Steel flick was released almost thirty years later in 2013.
Wonder Woman wouldn't meet Superman until Batman v. Superman: Dawn of Justice when she finally comes out of hiding to help take down Doomsday.
The Man of Steel and Wonder Woman would also battle and then team up in Justice League.
Patty Jenkins also recently shot down a rumor of WW84 rebooting the timeline of Wonder Woman, so don't expect the movie to reboot the DCEU (now guessed for Flashpoint).
Regarding Henry Cavill as Superman, his future as the Man of Steel is in question as with Ben Affleck leaving the Batman role, it has also been reported Henry Cavill is out as Superman.
Back last November did see Cavill offer that he is not giving up on the role, so at least there is that, and Warner Bros. has yet to officially announce anything. There are also rumors that Dwayne Johnson wants Cavill to be a part of his Black Adam movies in some way, so keep your fingers crossed.
That said, DC insiders did fill me in plans are in place for J.J. Abrams to reboot and recast Superman which would tie into the Robert Pattinson and Matt Reeves new Batman.
Abrams has since announced to be involved in the Justice League Dark HBO Max series.