It's said that Henry Cavill is wanted back as Superman as soon as possible, which means if that is the case it is definitely happening.
The insider info comes from Collider's Steve Weintraub on Twitter who I can rarely recall getting anything wrong in terms of "scoops."
"Anyone who is a fan of Superman should be happy the leadership at DC is being replaced," tweeted Weintraub. "It is inexcusable for the Man of Steel to have been sitting on the sidelines for so many years. Heard David Zaslav wants Superman back in movie theaters asap. Which means it's happening."
Weintraub also added, "David Zaslav is the President and CEO of Warner Bros. Discovery. He runs everything at DC/WB."
A fan brought up that YouTuber Grace Randolph (who for some reason seems to be against everything Henry Cavill) said that Henry Cavill's return as Superman isn't a sure thing and that Henry is only involved in two cameos.
"I am 100% sure what I tweeted is true," replied Weintraub.
Again, Randolph seems to have a bone to pick with Henry Cavill every time she talks of the actor, so bear that in mind whenever you hear her talk about him on her YouTube show.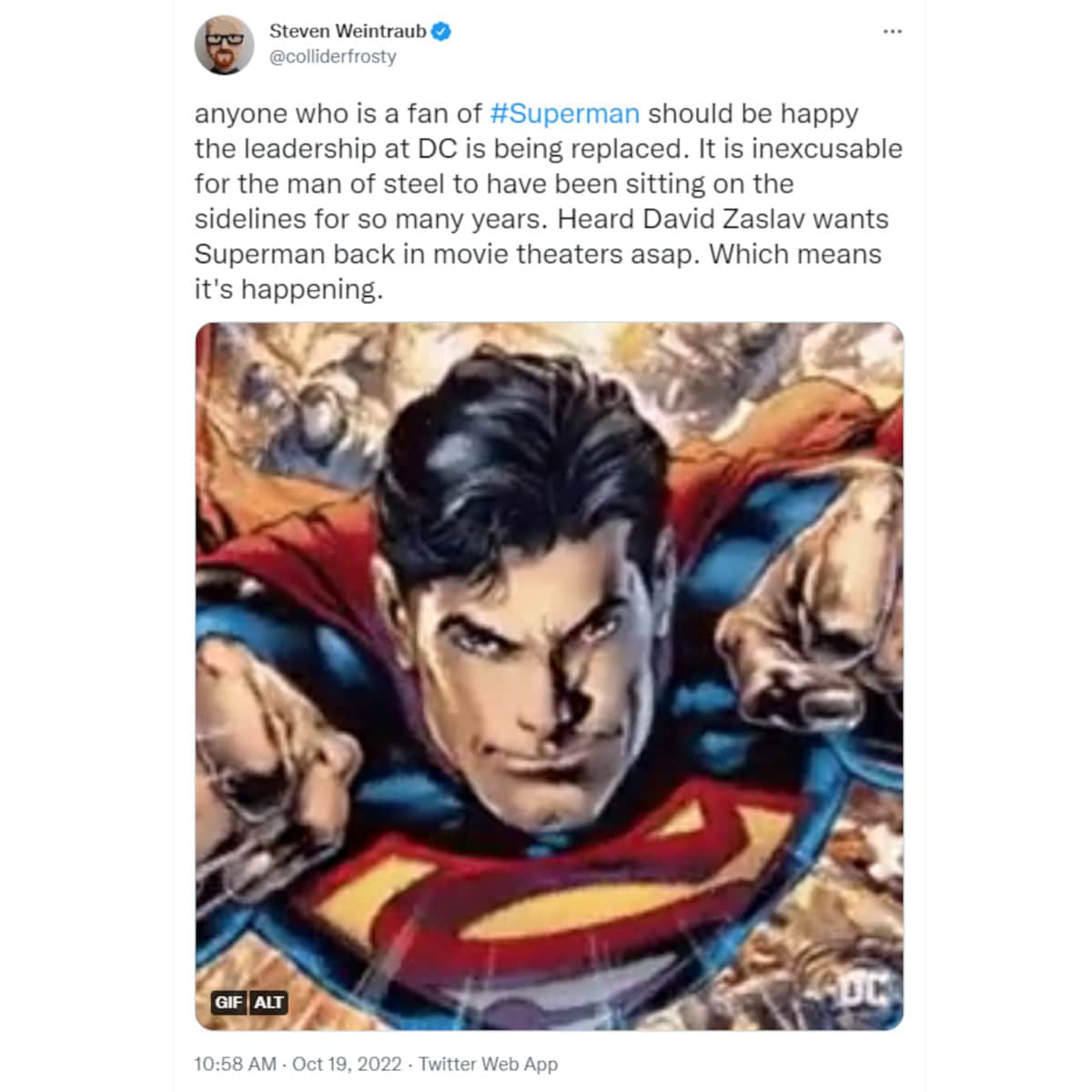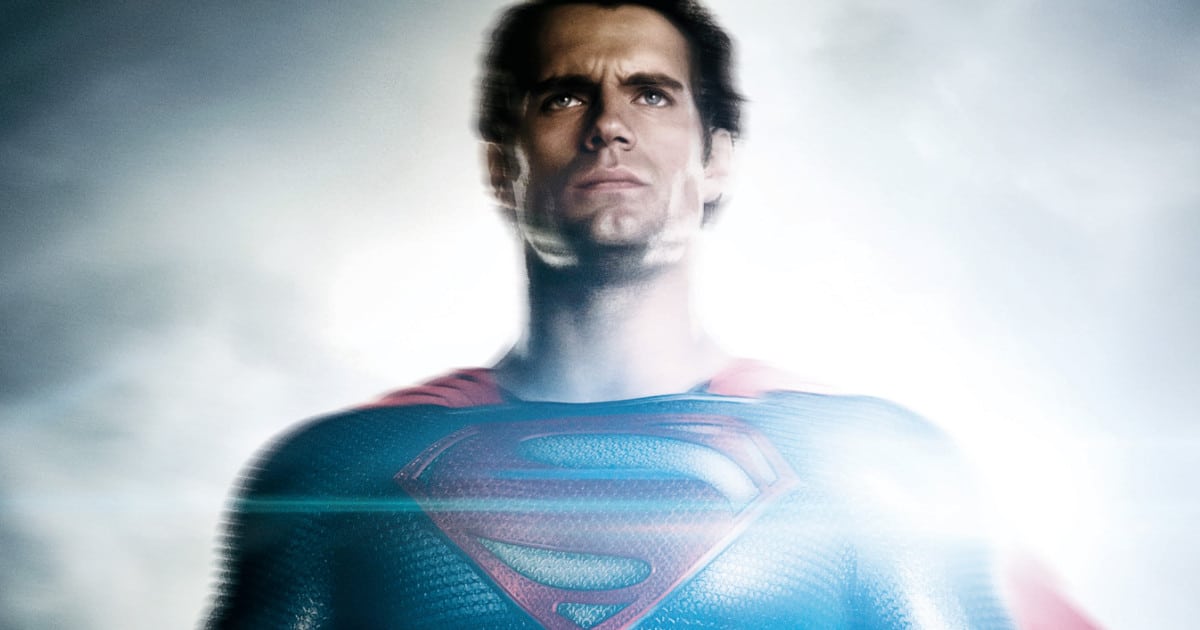 Henry Cavill returning as Superman in Black Adam, The Flash, Man of Steel 2
Regarding the return of Henry Cavill as Superman, the secret (and footage) is out as Henry Cavill returns as Superman in Black Adam, all thanks to Dwayne Johnson.
Johnson requested Henry make a cameo in Black Adam but the then head of DC films, Walter Hamada, turned that request down in favor of the J.J. Abrams Black Superman and wanting to completely move away from the Zack Snyder stuff.
So Johnson went above Hamada to Warner Bros. Discovery who gave the Henry Cavill Superman cameo in Black Adam the thumbs up.
Worth a mention is that Johnson's former wife and business producer partner, Dany Garcia, manages Cavill, so we see how it all syncs up.
Just yesterday also saw the big news that Man of Steel 2 is in early development, that a search is underway for writers and that mega-producer Charles Roven is involved.
It's also likely that Dwayne Johnson and his Seven Bucks production team will be involved with Henry Cavill back as Superman as Johnson has made it no secret he wants Black Adam vs Superman, with rumors Johnson wants Black Adam vs Superman vs Justice League vs Suicide Squad.
Black Adam opens Friday with advanced previews on Thursday.