Pinhead and the Cenobites are coming to HBO in a new Hellraiser series from the director of Halloween, David Gordon Green.
The series is said to not be a reboot or a remake but will assume the past mythology to be a given.
According to Deadline: "The centerpiece remains Pinhead, the pin cushion-headed merciless leader of the Cenobites, the formerly humans-turned-demons that live in an extra-dimensional realm and are activated through a puzzle box called the Lament Configuration. The Cenobites come from hell to harvest human souls and keep balance between good and evil."
"The idea is to create an elevated continuation and expansion of the well-established Hellraiser mythology," states the article.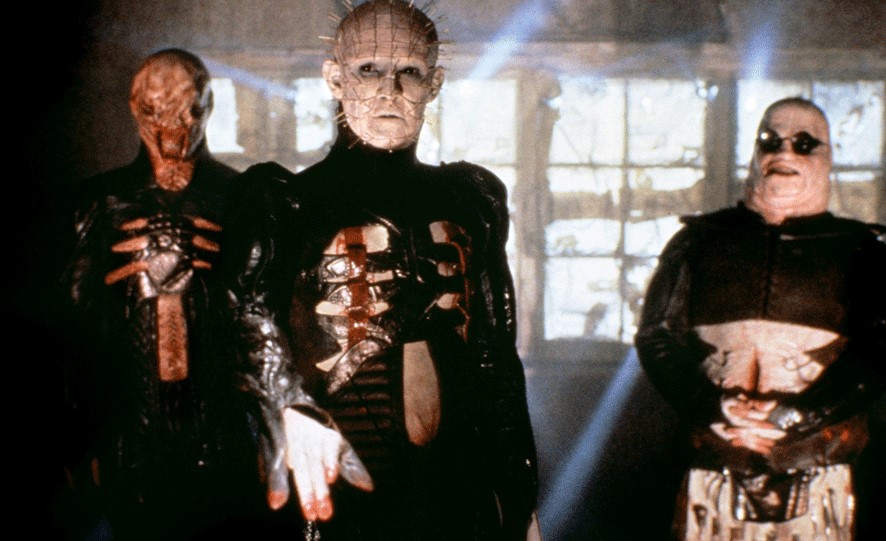 Hellraiser will tear your soul apart
It's reported that David Gordon Green, who is also directing the sequel to his hit Halloween 2018 movie with Halloween Ends, will direct the pilot episode and direct additional episodes for the HBO Hellraiser series.
The HBO Hellraiser series is written by Mark Verheiden (Battlestar Gallactica, Daredevil, Heroes) and Michael Dougherty (X-Men United, Godzilla: King of the Monsters, Trick r' Treat).
The article also notes the new Hellraiser movie that is in the works has nothing to do with this HBO series.
The first Hellraiser movie was released in 1987 from Clive Barker which spawned many sequels and related projects.