A new look at David Harbour as Hellboy from the upcoming movie has been released.
Empire posted the image noting the new movie is "taking Mike Mignola's comic book back towards more hardened horror territory, with a gore-soaked, R-rated incarnation."
"It was always a case of, 'When in doubt, go back to the source material.' Some of the stuff is pretty sick," Director Neil Marshall said. "More violent and more bloody. We weren't making it with handcuffs on."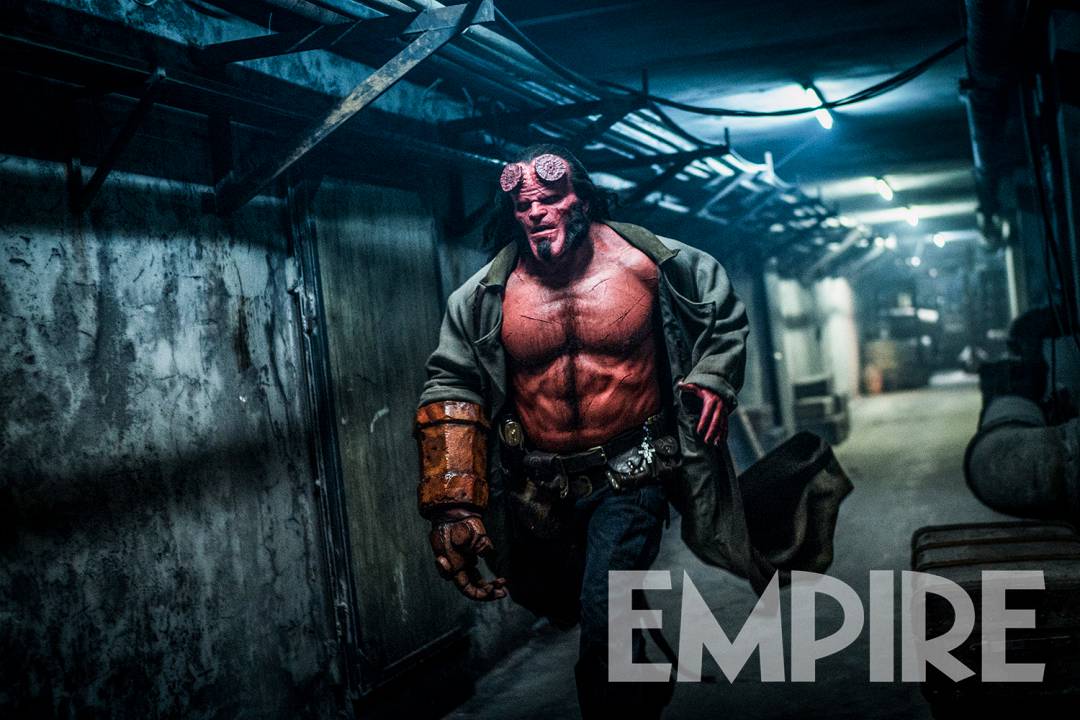 Hellboy gets released April 12, 2019 also starring Milla Jovovich as Nimue the Blood Queen, Ian McShane as Professor Broom, Sasha Lane as Alice Monghan and Penelope Mitchell will play the role of Ganeida, an elder witch.
The film is said to be about Hellboy going to England, where he must defeat Nimue, Merlin's consort and the Blood Queen. But their battle will bring about the end of the world, a fate he desperately tries to turn away.