Be prepared for a big episode five of Hawkeye on Disney Plus which according to a report will blow up Twitter and the internet.
TVLine, which is owned by the same people who own Deadline, offered in their recent "Inside Line" spoiler scoop that Episode 5 will be a big one:
Anything on Hawkeye? –Greg
Only that Episode 5, I hear, should blow up Twitter a bit.
Fans are already guessing what the tease could mean with many thinking the episode will reveal none other than the involvement of Vincent D'Onofrio as the Kingpin, which was teased in Episode 3, as Episode 3 revealed the true leader of the Tracksuit Mafia is the Fat Man, which is a nickname for Kingpin.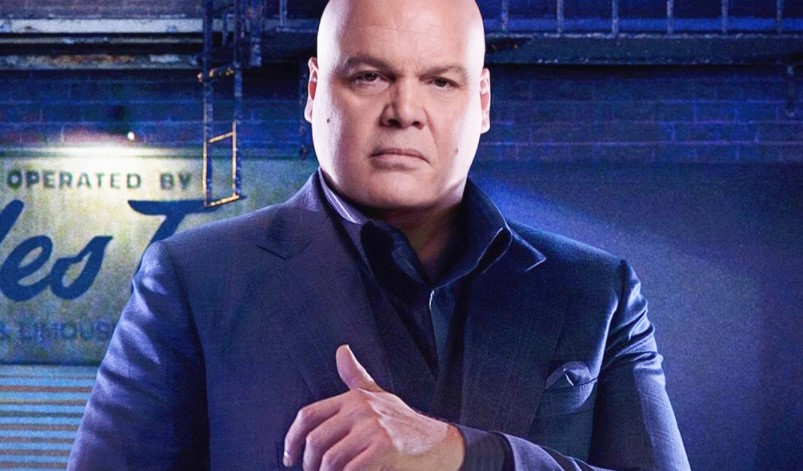 Hawkeye: Vincent D'Onofrio back as Kingpin?
Just yesterday also saw Kevin Feige confirm that Charlie Cox is Marvel's Daredevil going forward, so everything seems to add up.
Vincent D'Onofrio also congratulated Charlie Cox on Twitter and it's no secret that D'Onofrio wants to return to the Kingpin role he made famous on Netflix.
"So happy for Charlie Cox he really deserves this. He's a great actor and a wonderful guy. He put so much into playing DareDevil in such a unique way. Love this news," tweeted the actor.
Rumors offer that some of the Marvel Netflix characters are returning to the MCU as the Charlie Cox Daredevil is also rumored for Spider-Man: No Way Home and the Disney Plus shows, She-Hulk and Echo. It's possible Jon Bernthal could also be back as Punisher, with Krysten Ritter back as Jessica Jones, and regarding Luke Cage and Iron Fist, rumors offer the pair are getting recast for a Heroes For Hire project.
Hawkeye Episode 5 is set to air Wednesday, Dec. 15 which is the penultimate episode of the season; the series stars Hailee Steinfeld and Jeremy Renner.