Following rumors of being shelved, star Jeremy Renner confirms the Hawkeye Disney Plus series is happening.
The Avengers: Endgame actor took to his Instagram story to suggest that filming on Hawkeye could begin soon as he teased, "Time to start stretching."
Renner also included the Hawkeye logo: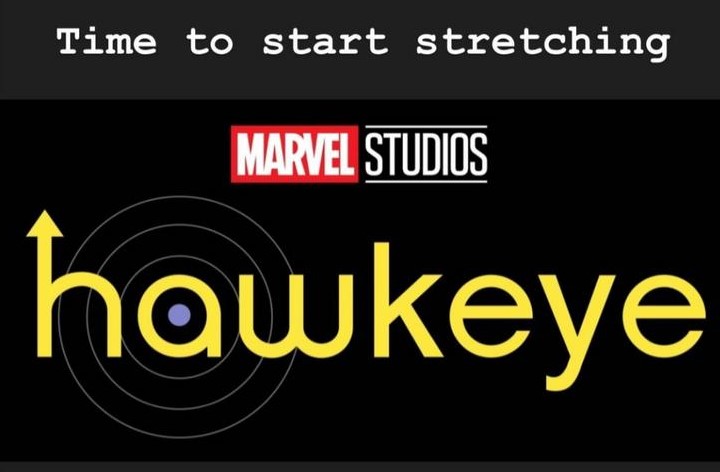 Hawkeye not canceled confirms Jeremy Renner
Regarding the rumors of a possible cancellation for Hawkeye, back in January saw it rumored that Marvel might be looking for a new actor to play Hawkeye which was also coupled with the thought that Hailee Steinfeld had possibly turned down the role to play Kate Bishop in the Disney Plus series.
To boot, Jeremy Renner has been surrounded by controversy as of late regarding accusations made by his ex-wife that Renner tried to kill her and himself.
Following the rumors of the Hawkeye cancellation, Disney did shoot the rumors down as Disney said the rumors were "completely inaccurate," and also it was reported that sources within the studio have "vehemently denied it."
Now that Renner has teased something, Hawkeye could begin filming soon, which may also mean that Hailee Steinfeld is officially on board as Kate Bishop or that Marvel has found someone else to play the role.
Not much is known about the series, but it has been said to follow Hawkeye passing the baton to Bishop.
Marvel currently has The Falcon and the Winter Soldier and WandaVision set for a Disney Plus release for later this year with Loki next spring.
Check out the Disney Plus teaser released during the Super Bowl as well as Hawkeye concept art:
Hawkeye Jeremy Renner and Kate Bishop Disney Plus concept art images: