Say goodbye to Mr. Potato Head as you know him as Hasbro has announced it has dropped "mister" and will be going instead with the gender-neutral name, "Potato Head."
I suppose that also means "Mrs." will also be dropped from Mrs. Potato Head and all the Potato Heads going forward will simply be referred to as "Potato Head."
According to the AP, the change will take effect on box art this year as Hasbro has "been updating their classic brands to appeal to kids today," which also includes the Barbie doll shedding "its blonde image and now comes in multiple skin tones and body shapes," Thomas the Tank Engine has "more girl characters," and "American Girl is now selling a boy doll."
Hasbro provided the AP with the following image noting: "This photo provided by Hasbro shows the new Potato Head world. Mr. Potato Head is no longer a mister. Hasbro, the company that makes the potato-shaped plastic toy, is giving the spud a gender-neutral new name: Potato Head. The change will appear on boxes this year."
Update: Hasbro filled in Fox News that the brand stresses that neither of the individual Mr. or Mrs. Potato Head toys will be renamed.
"While we're renaming the Mr. Potato Head brand to Potato Head to better reflect the full line, the iconic Mr. and Mrs. Potato Head characters aren't going anywhere and will remain Mr. and Mrs. Potato Head," the brand wrote in a statement shared with Fox News.
Hasbro also announced it is debuting a new product – the Create Your Potato Head Family – that includes "enough potatoes and accessories for kids to create all types of families."
"Culture has evolved," Kimberly Boyd, the senior vice president of global brands and general manager at Hasbro, said. "Kids want to be able to represent their own experiences. The way the brand currently exists — with the 'Mr.' and 'Mrs.' — is limiting when it comes to both gender identity and family structure."
Update #2: Fast Company reports the rebranding is a way for kids to create "same-sex families or single-parent families" using Potato Head.
But starting this fall, when the new brand is unveiled, kids will have a blank slate to create same-sex families or single-parent families," states the article. "It's a prime example of the way heritage toy brands are evolving to stay relevant in the 21st century."
Hasbro "Create Your Potato Head Family" new product: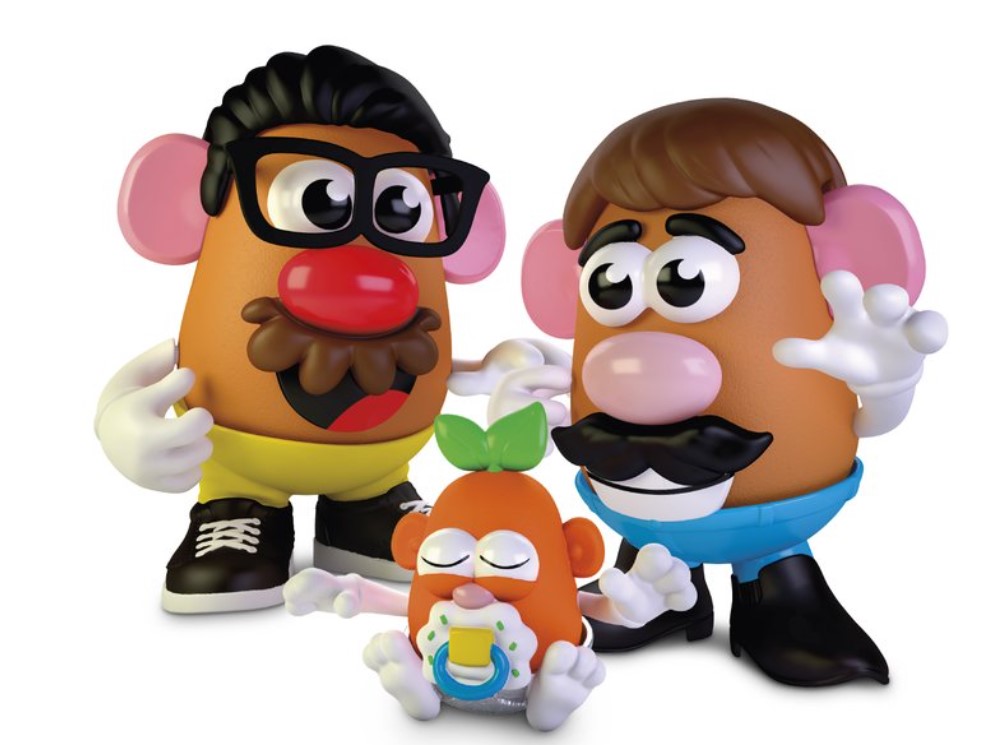 Hasbro "Potato Head" box art: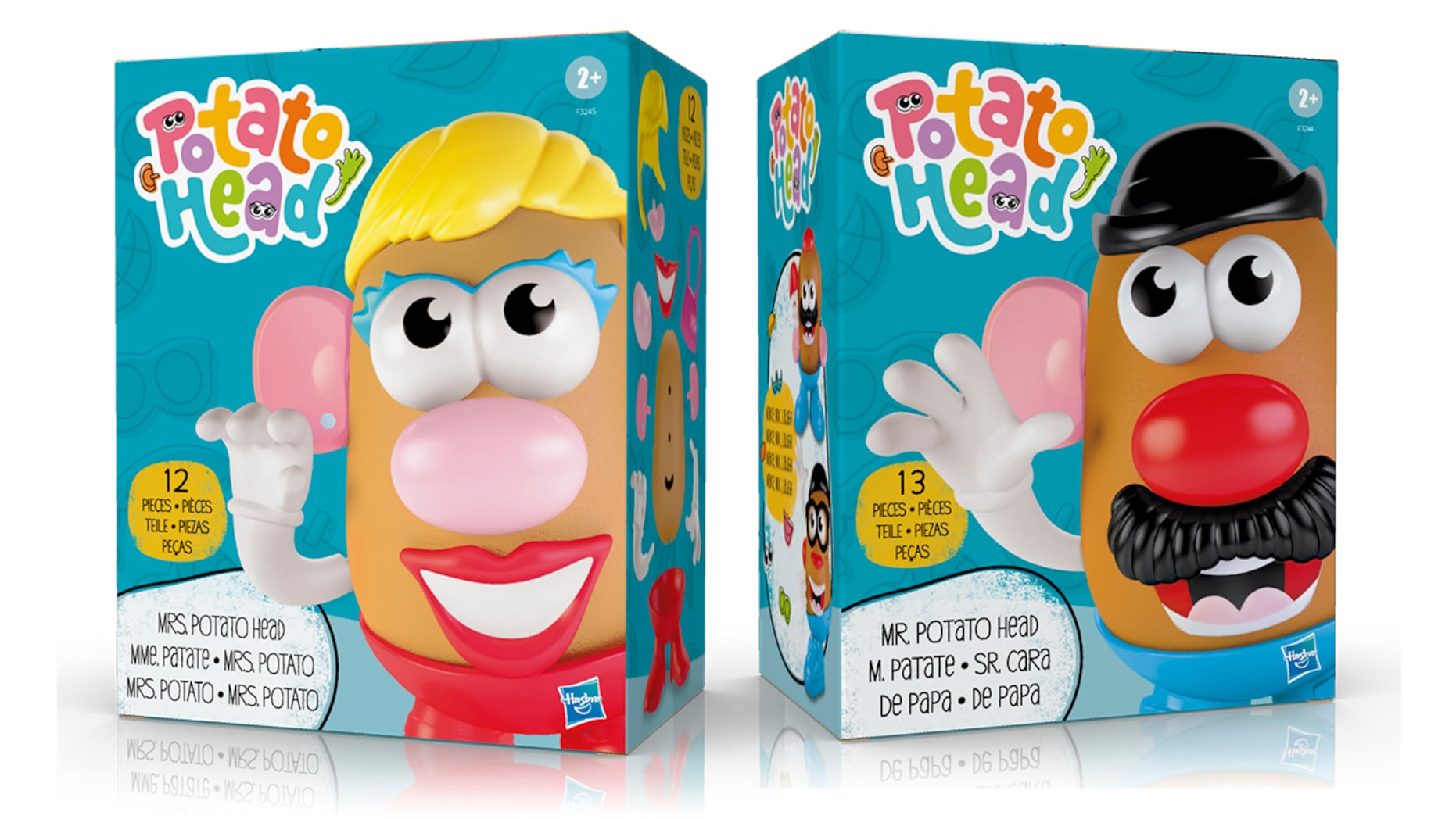 Mr. Potato Head was created and developed by George Lerner in 1949 and first manufactured and distributed by Hasbro in 1952.
The Hasbro site describes the Mr. Potato head toy as:
Discover all the possibilities of the wonderful and wacky Mr. Potato Head toy! With 11 different accessories included, kids can use their imaginations for lots of creative play when they mix and match the parts in all kinds of ways to create their own tater. Little hands will have so much fun making their favorite tater friend look wacky by rearranging parts creating mixed-up faces. Conveniently store parts inside his Tater Tush! Most parts are compatible with other Mr. Potato Head and Mrs. Potato Head toys.