Hans Zimmer returns to comic book movies as it's revealed he will be scoring the upcoming Wonder Woman 1984 movie for Patty Jenkins.
Following Batman vs. Superman, Hans Zimmer actually said he was done and retired from comic book flicks, but has since changed his tune, as back in January it was also announced Zimmer will be scoring X-Men: Dark Phoenix.
Hans Zimmer, of course, is a legendary composer known for a plethora of works including the Chrisopher Nolan Batman Dark Knight Trilogy, Man of Steel and lots more.
Back in March of 2017 saw Han Zimmer offer up that he wouldn't stop composing superhero movies.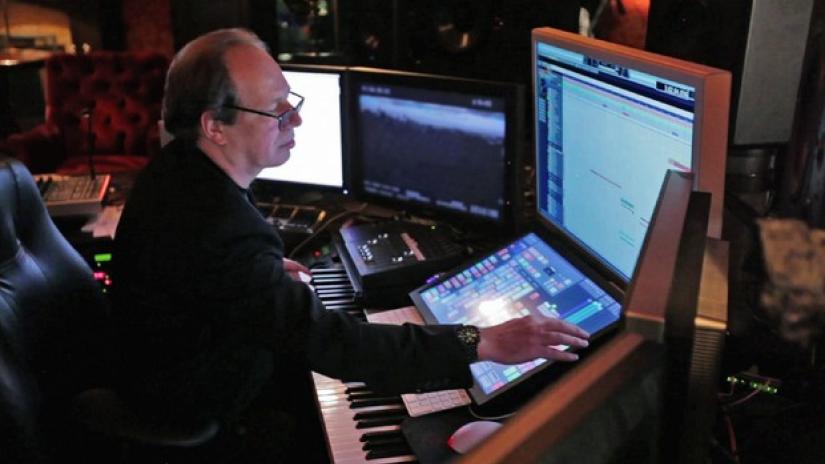 "Ron Howard actually said something very smart to me. He said, 'Don't say you will never do a superhero movie again, wait for somebody to turn up with an amazing script for a superhero movie.' And I suppose that's what I'm saying: Can I please have the amazing script?" Zimmer said.
Regarding Batman vs. Superman, Zimmer decided against doing the Batman theme, which saw him bring Junkie XL on to finish.
"It just did my brain in to have written Christian Bale as Batman, and suddenly it's Ben Affleck," Zimmer explained back in 2017. "And it felt like I was betraying everything Christian had done. So there's a certain amount of loyalty attached to those movies, as well."
Zimmer continued: "I spent months trying to come up with something for Ben. The Batman that I know and the one I learned is the one that Christian did, and Ben plays it differently. And I can't quite shake that off. For me, the Christian Bale character was always completely unresolved. It was always about that moment at the beginning of the first movie, where he sees his parents getting killed. It was basically arrested development," Zimmer said. "The Ben character is more middle-aged, he seems to be grumpy as hell but I didn't feel the pain that I felt in Christian's performance. And it was that pain that made be interested."
Wonder Woman 1984
Wonder Woman 1984 has a November 1, 2019 release starring Gal Gadot, Kristen Wiig as the super villain Cheetah, Chris Pine as Steve Trevor, with Pedro Pascal.
Charles Roven, Deborah Snyder, Zack Snyder, Patty Jenkins, Stephen Jones and Gal Gadot are producing the film. Rebecca Roven Oakley, Richard Suckle, Wesley Coller, Geoff Johns and Walter Hamada are the executive producers. Joining her behind the scenes are several members of Jenkins' Wonder Woman team, including director of photography Matthew Jensen, Oscar-nominated production designer Aline Bonetto, and Oscar-winning costume designer Lindy Hemming. Oscar-nominated editor Richard Pearson will cut the film. Production will take place in Washington, D.C., Alexandria, Virginia, and in the UK, Spain and the Canary Islands.