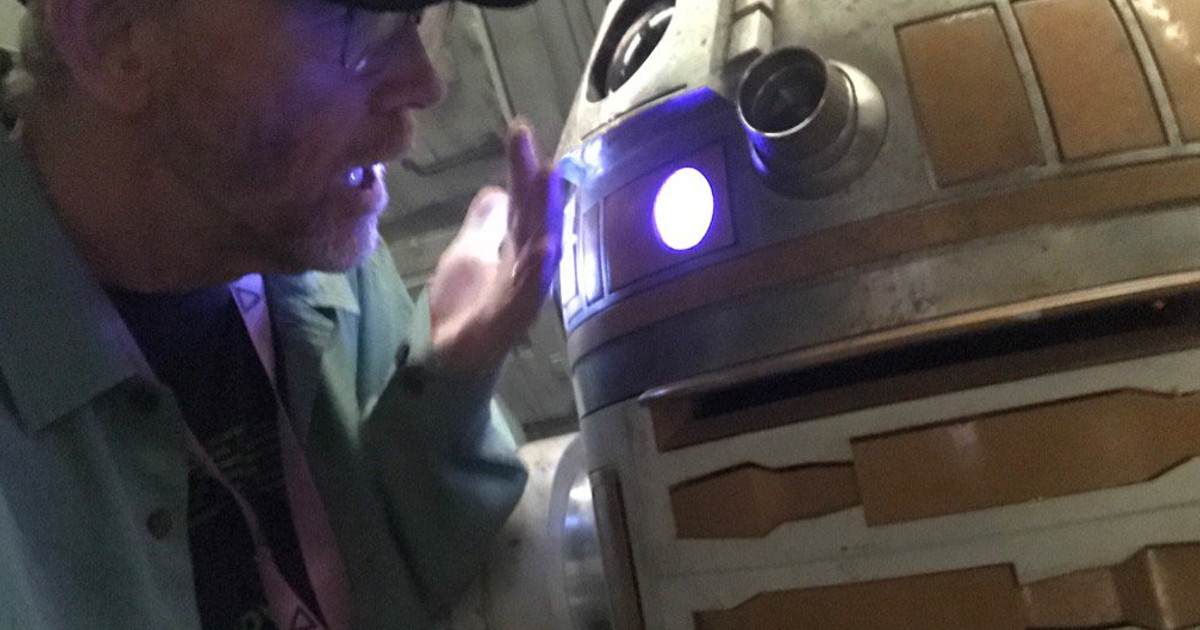 Filming continues on the Star Wars Han Solo movie, and Ron Howard and Emilia Clarke have taken to their social networks to offer teases.
Ron Howard took to Twitter to tease droids for Han Solo as well as a Chewbacca action figure. Ron Howard also told THR that the Han Solo movie is "coming along great" and "it's a fantastic script, a great cast and I am having a fantastic creative experience with it," adding, "It's a great young cast, incredibly strong — smart, funny people who love their characters and love being part of this. I think we'll be able to do something that is a lot of fun."
Speaking of Chewy, Emilia Clarke celebrated 10 million Instagram users by released the following video featuring the Wookie.
The untitled Han Solo film is slated for a May 25, 2018 release directed by Ron Howard starring Alden Ehrenreich as Han Solo, Donald Glover as Lando Calrissian, Woody Harrelson as Becket, Joonas Suotamo as Chewbacca, with Emilia Clarke, Thandie Newton, Phoebe Waller-Bridge and Michael Kenneth Williams in unknown roles.