Confirming my scoop from this past July, local news outlets now confirm that Guillermo del Toro will be filming Nightmare Alley in Buffalo, NY.
Worth a mention is that yours truly is from Buffalo, NY, and I am well, well connected within Hollywood, as, among other things, I revealed the title for The Avengers: Endgame a full year prior to the release of the flick and even before the release of Infinity War.
Regarding the Nightmare Alley news, it's my understanding the local film people were in a state of panic over me releasing the news, which caused local news outlets to spin things like I was guessing, which wasn't true at all. The various news sites even went so far as to state it wasn't happening, and a source of mine who works in the local movie scene tried to tell me it wasn't happening as well, which of course, I knew was pure spin.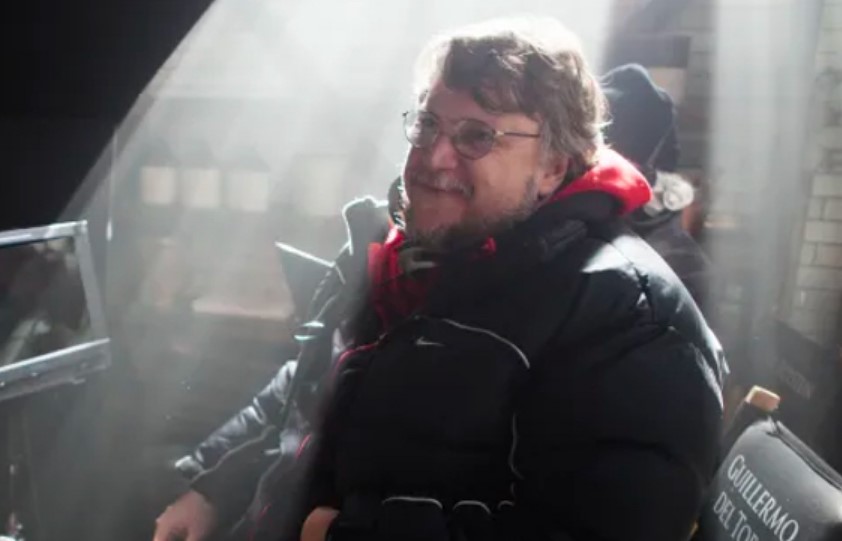 Guillermo Del Toro films Nightmare Alley in Buffalo, NY
Now the outlets, which of course never cited me, like The Buffalo News and Channel 4, confirm Nightmare Alley will film in Buffalo.
I also first confirmed that Bradley Cooper had signed to star.
You're welcome, Buffalo. Go Bills.
And I'll also add that Guillermo del Toro should know how leaks work (wink).
Nightmare Alley has no release date as of yet with IMDb listing as starring: Bradley Cooper as Stanton 'Stan' Carlisle, Rooney Mara as Molly, Toni Collette as Zeena Krumbein, Cate Blanchett as Lilith Ritter, Willem Dafoe as Clem Hoately, Ron Perlman as Bruno (rumored), David Strathairn as Pete Krumbein, with Richard Jenkins (rumored) and Mark Povinelli (rumored).
The Guillermo del Toro Nightmare Alley project is based on the 1947 film, which was based on William Lindsay Gresham's novel of the same title, about a corrupt con-man who teams up with a female psychiatrist to trick people into giving them money.