Following the international premiere, Marvel Studios held the Guardians of the Galaxy 3 premiere Thursday night in Los Angeles, and the reactions have hit social media.
Similar to the first batch of reactions that offer the flick is the best MCU movie since Avengers: Endgame, the U.S. reactions are more of the same and are mostly positive.
One review does offer disappointment.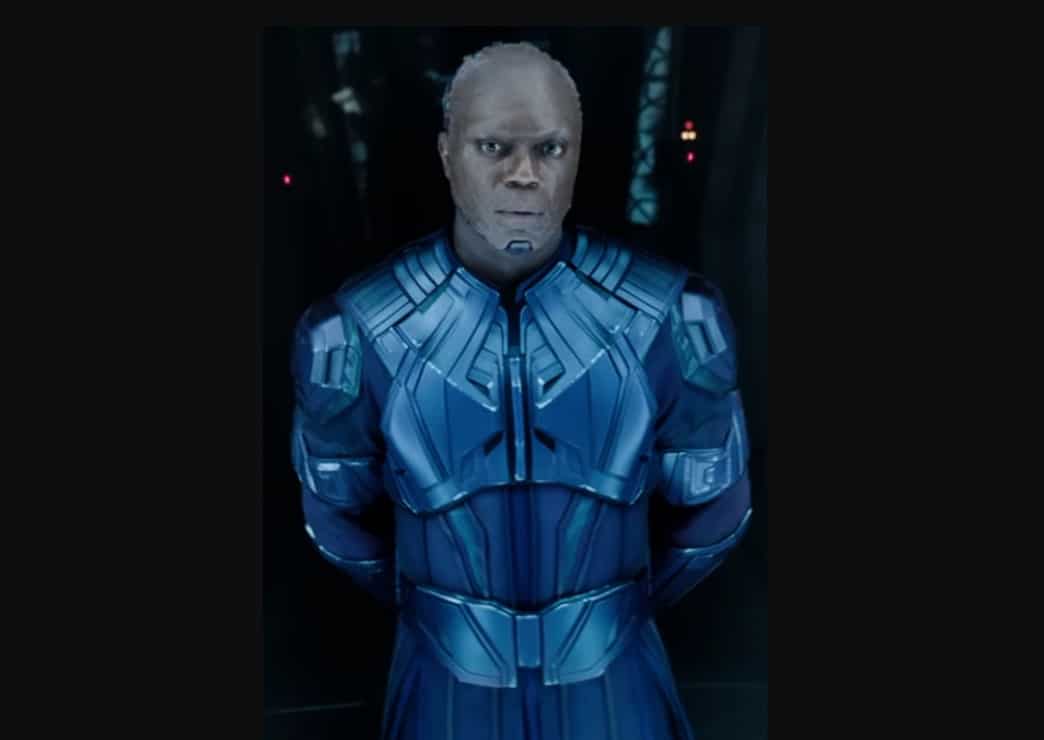 High Evolutionary: Best of worse villain?
"#GotGVol3 is a slightly disappointing conclusion to one of my favorite teams in the MCU. Over-long and with an under whelming villain. It's my least favorite of the #Gotg trilogy, but it still has glimpses of the magic we got from the original film," states a tweet.
However, some other reactions offer the opposite and say the villain, Chukwudi Iwuji as the High Evolutionary, is good.
"High Evolutionary is one of the most brutal villains in MCU history. Can't wait to see again," says the tweet.
Another adds, "Highlights include one of the best villain performances in action sequences ever in the #MCU."
Check out the reactions below.
Guardians of the Galaxy 3 opens May 5 directed by James Gunn and stars Chris Pratt, Zoe Saldana, Dave Bautista, Karen Gillan, Bradley Cooper, Vin Diesel, with Sean Gunn, Chukwudi Iwuji, Will Poulter, Maria Bakalova, and Sylvester Stallone.
Synopsis: In Guardians of the Galaxy Vol. 3 our beloved band of misfits are settling into life on Knowhere. But it isn't long before their lives are upended by the echoes of Rocket's turbulent past. Peter Quill, still reeling from the loss of Gamora, must rally his team around him on a dangerous mission to save Rocket's life—a mission that, if not completed successfully, could quite possibly lead to the end of the Guardians as we know them.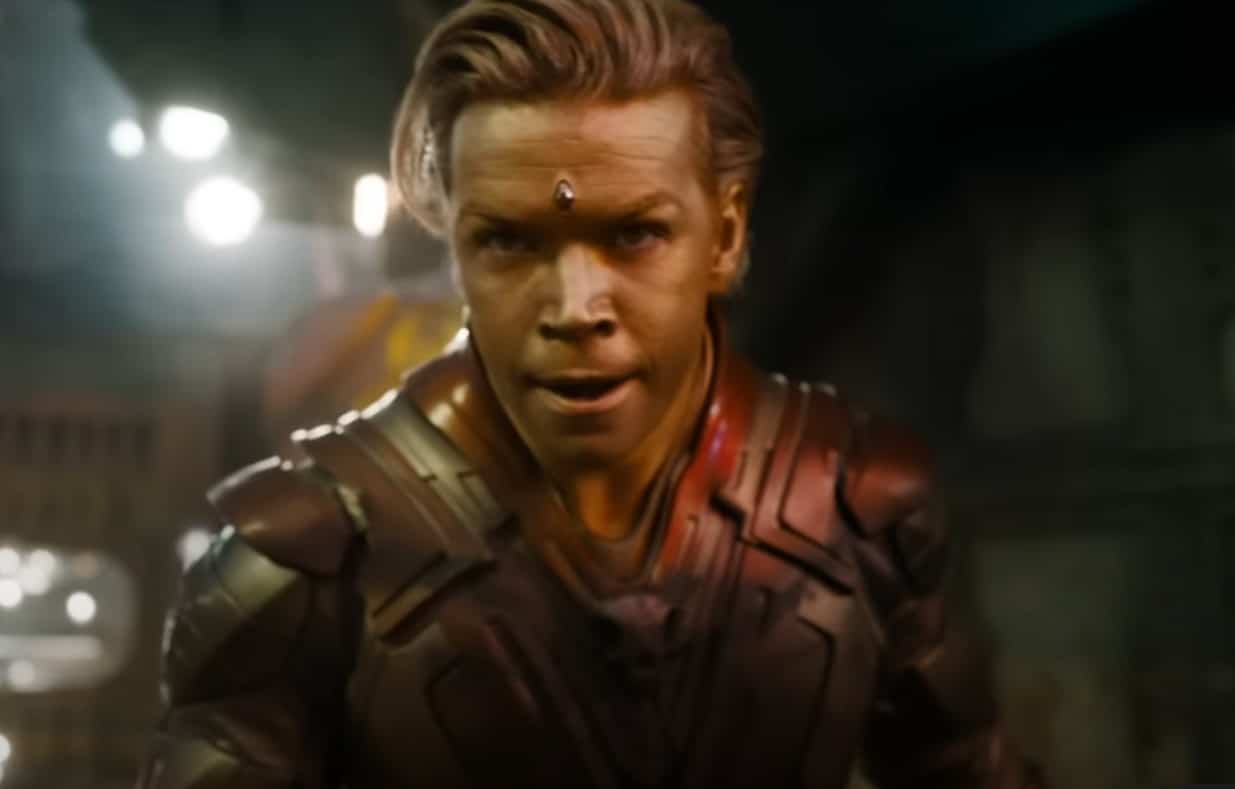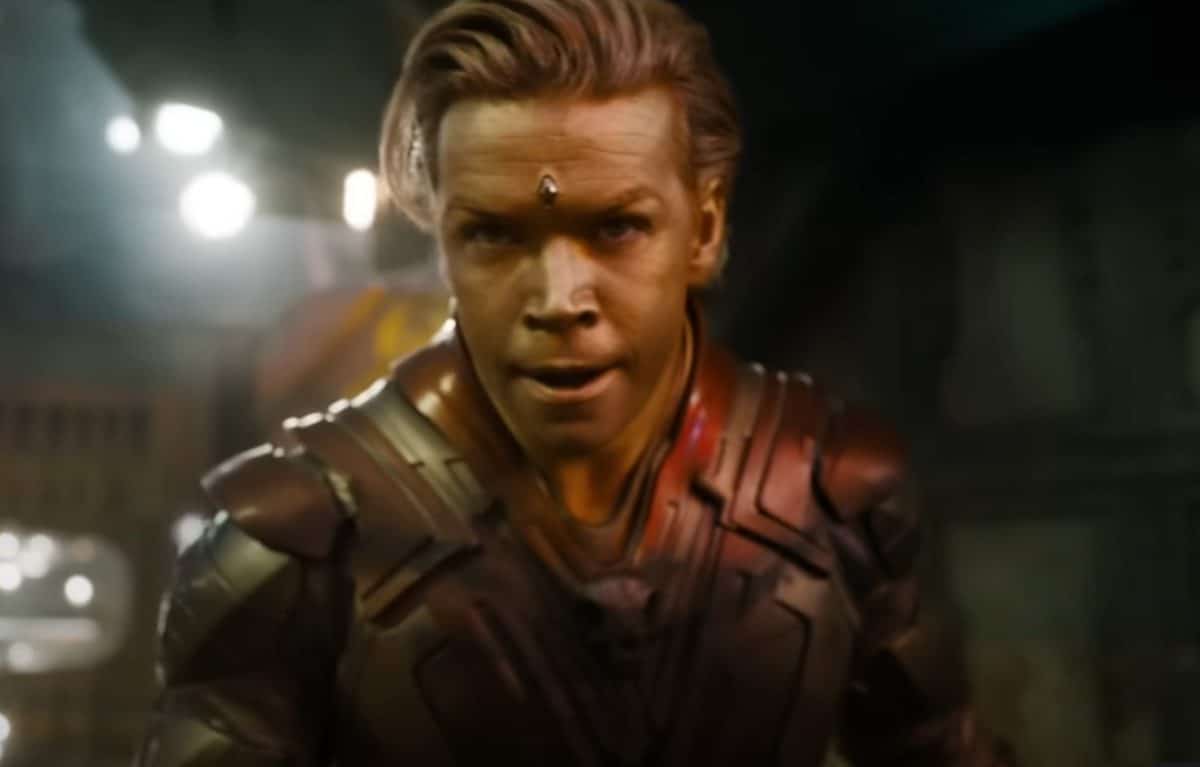 Guardians of the Galaxy 3 reactions:
#GuardiansOfTheGalaxyVol3 is
not only the best of the trilogy, it's also better than 90% of Phase 4 MCU content we've gotten across film and streaming
It stayed true to its emotional core with sincerity and did not use its levity to undercut it with poorly placed gags and quips pic.twitter.com/j9gHdkYTE6

— Zayyan Farooqi (@ZayyanFarooqi) April 28, 2023
#GotGVol3 is beyond brilliant. Major kudos to @JamesGunn especially, this was a perfect way to end this team-as-family arc. Fan service that is 100% earned, and incredible use of music. High Evolutionary is one of the most brutal villains in MCU history. Can't wait to see again.

— Gillian Blum (@GillianBlum) April 28, 2023
I've always been a sucker for Rocket's story – when done well it captures the characters attitude and impact and James Gunn did my little furry guy justice.#GotGVol3       isn't about building a future, it's about closing out a story and that what makes it good. pic.twitter.com/OTQDAH6NLt

— Kate Sánchez (@OhMyMithrandir) April 28, 2023
#GotGVol3 is a slightly disappointing conclusion to one of my favorite teams in the MCU. Over-long and with an under whelming villain. It's my least favorite of the #Gotg trilogy, but it still has glimpses of the magic we got from the original film. pic.twitter.com/SUmYjzN88O

— Joshua Ryan (@MrMovieGuy86) April 28, 2023
#GotGVol3 is a really lovely goodbye to maybe the best corner of the MCU. Funny, exciting, surprisingly emotional, all in a film that feels distinctly James Gunn. I'm gonna miss these characters, but probably miss Gunn's magic with this series even more. pic.twitter.com/T6AiDH6ZR6

— Ross Bonaime (@rbonaime) April 28, 2023
It's not easy to wrap up a trilogy but @JamesGunn does it pretty damn perfectly with #GotGVol3 — and with all the humor, heart, action and emotions that have made the films feel special.

And yes, you will cry. 🎧📻 pic.twitter.com/j6vmHRNBG6

— Andrea Towers ⧗ (@_atowers) April 28, 2023
Proud to report that #GuardiansOfTheGalaxyVol3 takes the trilogy out on an extremely high note.

Highlights include one of the best villain performances in action sequences ever in the #MCU.

Full thoughts on @comicbooknation! #GotGVol3 pic.twitter.com/WqhKD3QYTq

— Kofi Outlaw (@KofiOutlaw) April 28, 2023
Guardians Vol. 3 is PERFECT. I can't emphasize enough how much I loved this movie or imagine a better way to wrap up their story. Hands down the BEST Marvel movie since No Way Home and quite possibly the best comic book trilogy ever made. It hit me hard in the feels #GotGVol3 pic.twitter.com/Fnp0eMBH9v

— Chris Killian (@chriskillian) April 28, 2023