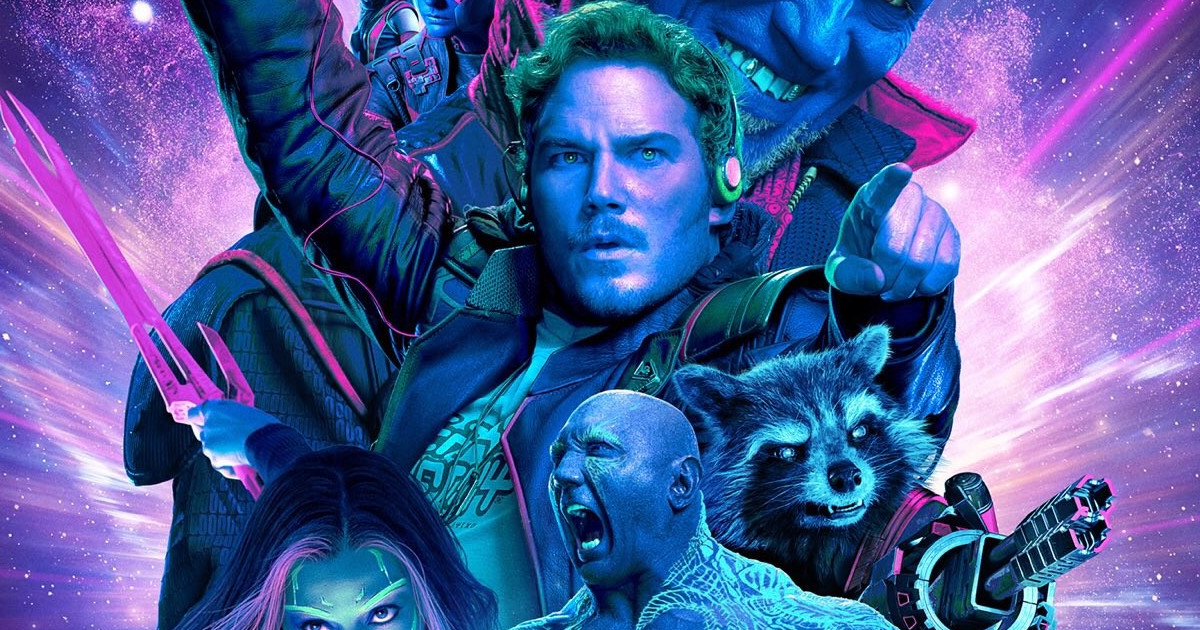 James Gunn and Guardians of the Galaxy 2 scored Marvel's fourth best opening for a Thursday preview night.
Disney reports Guardians of the Galaxy 2 opened to $17 million last night, which follows The Avengers: Age of Ultron ($27.6M), Captain America: Civil War ($25M) and The Avengers ($18.7M). 
Guardians of the Galaxy 2 could have an estimated opening weekend gross of anywhere from $150 million to $175 million and above.
Guardians of the Galaxy 2 has dropped a bit on Rotten Tomatoes. Following the initial reviews from advanced press screenings, now that that the movie is officially out and seen by more critics, Guardians of the Galaxy 2 has gone from 87% to 82%. The audience approval is also at 89%.
My thoughts:
I saw the movie last night in 3D with my two sons (ages 12 and 9), and we all liked it. I'll say, I wish I would have skipped out on 3D because the glasses dim the movie a bit. Guardians of the Galaxy 2 is a very colorful and vibrant movie. I noticed when I took my 3D glasses off, that the colors were a lot brighter, so bear that in mind. The 3D glasses apparently have some sort of darker filter, almost like sunglasses.
Regarding my thoughts on Guardians of the Galaxy 2, pluses for me include Star-Lord, Yondu and Kurt Russell. I was really happy with what Gunn did with Ego in the movie. Negatives for me would probably be Drax, Rocket Raccoon and Gamora.
This second time around is a bit darker, which I was happy about. My 12-year-old thought the same, especially when something was revealed about what Ego did to Star-Lord (spoiler). The reveal came out of left field for me, so I was pretty happy about it. I'm also happy that Gunn and Marvel decided to only use about the first 15 minutes of the movie in trailers and promotions, so as not to spoil anything (yeah! looking at you Avengers 2, Civil War and Force Awakens!).
My 9-year old liked Guardians of the Galaxy 2 a lot, especially Drax, Rocket and Baby Groot. Drax was a bit too over-the-top and eye-rolling for me (turd jokes? really? Did Bendis write that?), but my son was laughing any time Drax basically said anything. It looks as if Gunn made Star-Lord less goofy (which I gladly welcomed), but amped it up for Drax. 
My three favorite scenes: The Rocket Raccoon woods/Ravagers scene; Yondu/Rocket/Groot whistling scene (trying not to spoil anything), and when Star-Lord finds out what Ego did, and his response to Ego (that was cool!). 
Oh, regarding why I wasn't that big on Rocket, Gunn seemed to be trying a bit too hard with the character, IMO. And for Gamora, I'm just not a fan of the movie interpretation of the character or really Zoe Saldana portraying her.
"Guardians of the Galaxy Vol. 2" has a May 5, 2017 release directed by James Gunn starring Chris Pratt, Zoe Saldana, Dave Bautista, Karen Gillan, Bradley Cooper, Vin Diesel, Michael Rooker and Sean Gunn. New cast members include Pom Klementieff, Elizabeth Debicki, Chris Sullivan and Kurt Russell.
Synopsis:
Set to the all-new sonic backdrop of Awesome Mixtape #2, "Guardians of the Galaxy Vol. 2" continues the team's adventures as they unravel the mystery of Peter Quill's true parentage.
Tags: