From the book, "Constructing Green Lantern," we have a look at some concept images of the Yellow Lantern power ring!
Now, these look awesome!
Hmmm…I wonder how the yellow ring(s) will be used in the movie…
Check out a rumor I've been told from our Superman source below.
Note: Possible Green Lantern movie and GL2 spoilers after the image.
Green Lantern movie Yellow Ring concept art: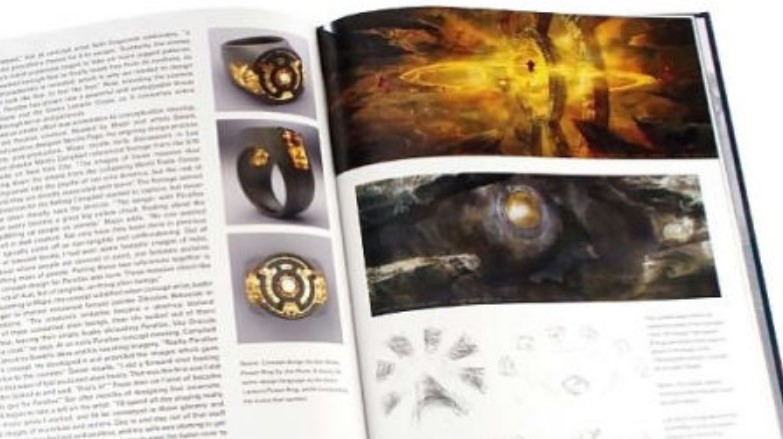 Green Lantern Yellow Ring spoiler:
The Guardians create the yellow rings to deal with Parallax — which, of course, sets up Sinestro for Green Lantern 2! (Update: Verified)
Update: Info on Parallax is revealed (spoilers).
This is a bit different than in the comics, as it was revealed after Sinestro was banished to Qward for using his ring to take control of his homeworld, he met up with the Weaponers who designed it.
The Green Lantern movie opens in theaters June 17th, 2011 starring Ryan Reynolds as Hal Jordan, Blake Lively as Carol Ferris, Peter Sarsgaard as Hector Hammond, Mark Strong as Sinestro and Temuera Morrison as Abin Sur.