Well, that was quick, as following me first reporting on the rumor that the Green Lantern HBO Max series has been canceled, it's now said that isn't the case.
A Twitter user who writes for Screen Rant tweeted he contacted Warner Bros. Discovery who confirmed Green Lantern is not canceled, as following the cancellation of Batgirl, it was said Green Lantern also got the ax.
The rumor started when Twitter user Greatphase claimed the Green Lantern HBO Max series was actually canned a while ago, but again, according to the new info, that didn't happen.
Update: The series has been canceled and is getting a complete overhaul.
Green Lantern not canceled on HBO Max: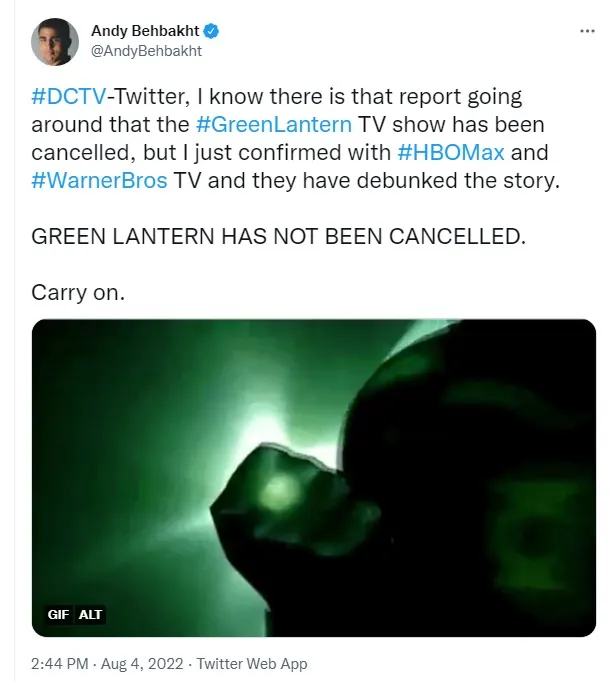 Green Lantern is a bold adaptation of the iconic comic book franchise
There hasn't been much said about Green Lantern in the last few months other than the first two episodes will be directed by Lee Toland Krieger who is known for directing and producing episodes for the hit Netflix series Shadow and Bone, as well as episodes of Prodigal Son, the Russo brothers' Deadly Class, Chilling Adventures of Sabrina, Riverdale, and more.
Two castings have also been made known as Finn Wittrock is playing Guy Gardner, and Jeremy Irvine is playing Alan Scott.
The official descriptions also confirm the characters of Jessica Cruz, Simon Baz, Kilowog, and Sinestro as part of the series who have yet to be cast:
Green Lantern will be co-written and executive produced by Seth Grahame-Smith and Marc Guggenheim, with Grahame-Smith serving as showrunner. Greg Berlanti's production company, Berlanti Productions, will also produce, along with Geoff Johns.

From HBO Max, DC, Berlanti Productions and Warner Bros. Television comes a bold adaptation of the iconic comic book franchise, a saga spanning decades and galaxies. Green Lantern will depict the adventures of a multitude of Lanterns, including Guy Gardner, Jessica Cruz, Simon Baz, and Alan Scott — Earth's first Green Lantern, who, true to the comics, is a gay man — and many more. The series will also include fan favorites such as Sinestro and Kilowog, and will also introduce new heroes to the ranks of the Green Lantern Corps.
An HBO exec previously offered that the series is "going to span several decades [focusing] on two stories about Green Lanterns on Earth" as well as one in space "going into the Sinestro story."
Green Lantern casting:
Green Lantern HBO Max promo art: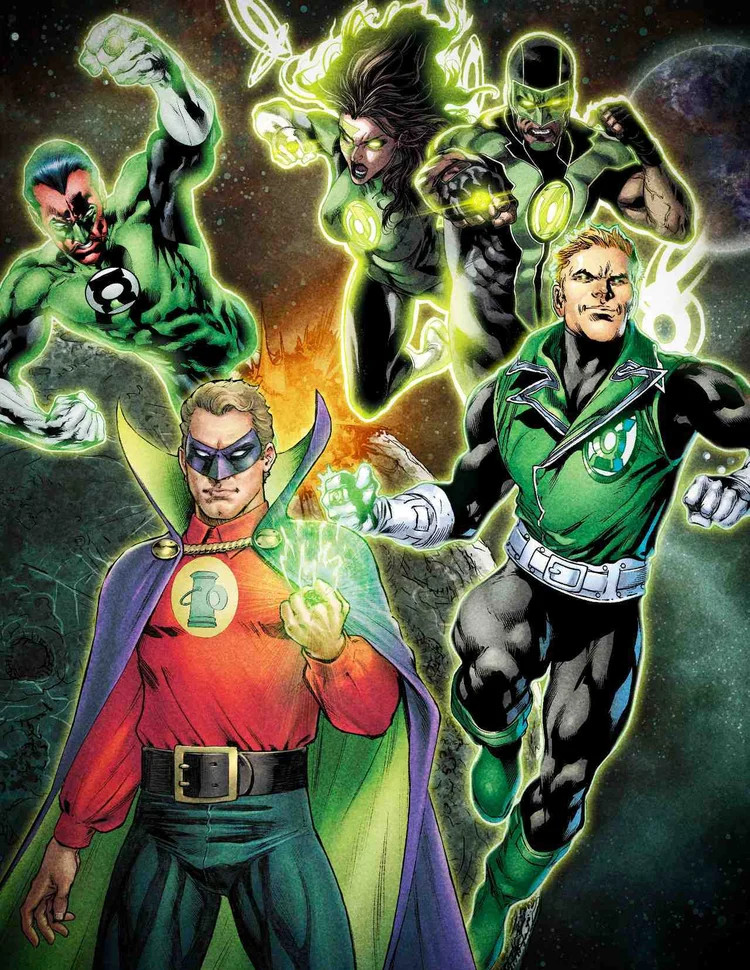 (via THR)