It's being rumored that The CW may be developing the Green Lantern "Blackest Night" story for an upcoming crossover for its DC shows that may start in the new Superman Tyler Hoechlin series.
The rumor again comes from Mikey Sutton, who recently put out that Fantastic Four Ant-Man 3 info and the Wolverine vs Hulk movie rumors.
It's said "Blackest Night" is being considered as a potential crossover on The CW, but that it won't happen next year, as it is claimed they want a crossover involving Lex Luthor.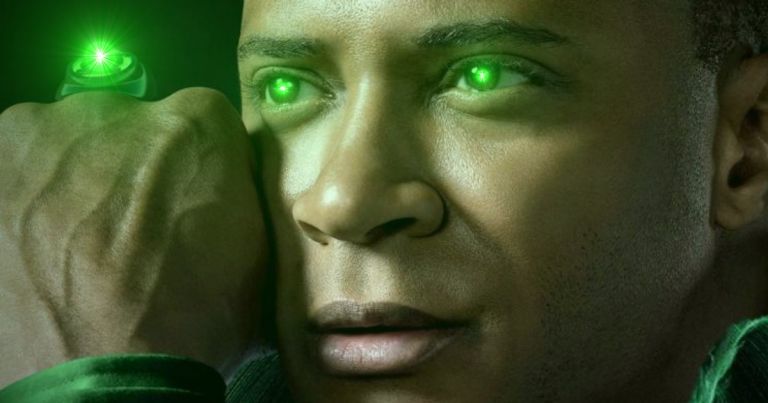 David Ramsey as Green Lantern John Diggle may be involved in "Blackest Night"
It's further said the "Blackest Night" story will be tweaked for The CW DC shows, such as how Crisis was tweaked, and that it will involve David Ramsey as the John Diggle Green Lantern who was recently teased at the end of Crisis.
It's also said "Blackest Night" may launch from the new Tyler Hoechlin Superman & Lois series (as the end of Crisis On Infinite Earths saw Diggle moving to Metropolis).
"Blackest Night" was a 2009 crossover in the DC Comics basically involving zombie versions of the characters as the villain Nekron reanimated dead superheroes through the use of Black Lantern rings.
The end of Crisis saw Diggle receiving a bright green glowing box that crashed on Earth.
Here is the official description from DC Comics for "Blackest Night"::
The Black Lanterns have arrived, and they're bringing death and destruction with them. Putting aside old vendettas, it's now up to Hal Jordan and the Green Lantern Corps to marshal DC's greatest heroes (as well as their deadliest foes) in a huge, universe-spanning battle to save the DC Universe from an army of the dead. Their collective mission: to defend the light against the blackest night.