A new Godzilla vs Kong poster has been unleashed offering that one will fall with news that a new MonsterVerse mobile game is in development.
The official poster comes from License Global and features the King of the Monsters taking on the great prehistoric Ape from Skull Island where in the background a city can be seen, which just might be Hong Kong, a known location that the movie filmed.
Worth a mention is that King Kong looks just as big as Godzilla in the poster, though that could be just for promotional purposes. It is thought that Kong will actually be a lot larger in the flick as Skull Island seemingly teased Kong was of a younger age and that his parents were a lot bigger.
Regarding the new MonsterVerse mobile game, it will be released alongside or near Godzilla vs. Kong's 2020 release date and that it is being developed by Disruptor Beam.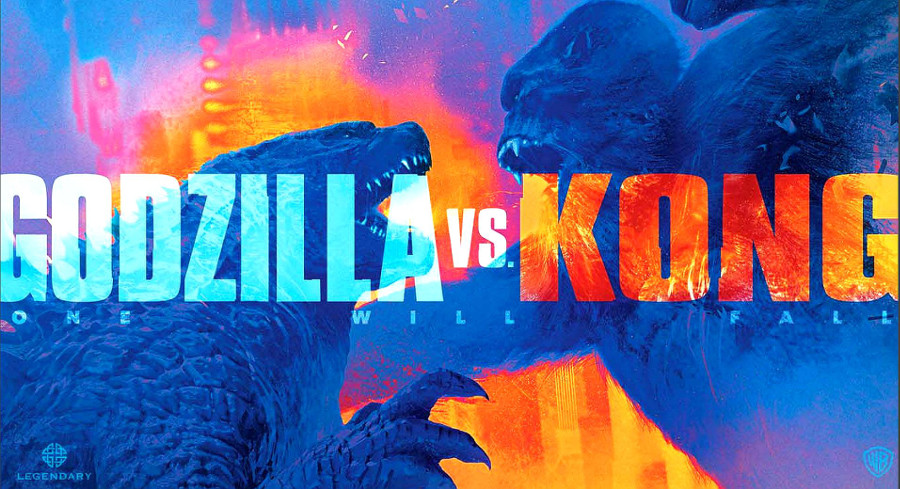 Godzilla vs Kong will see them fight
As I went over in my previous article about how Ghidorah got trapped in ice, Godzilla vs Kong director Adam Wingard previously offered a few tidbits about his flick including that Godzilla vs Kong will be set within the present day, that it will feature characters from King of the Monsters, and that Kong will be more rugged at aged: "It's a massive monster brawl movie. There's lots of monsters going crazy on each other, but at the end of the day, I want there to be an emotional drive to it. I want you to be emotionally invested in them. I think that's what's going to make it really cool."
Godzilla vs Kong gets released March 13, 2020 starring Alexander Skarsgård, Eiza González, Millie Bobby Brown, Kyle Chandler with IMDb having The Walking Dead's Danai Gurira listed as rumored.
(poster via Twitter)