A first look image released confirms the cast of the Ghostbusters 3 movie, which director Jason Reitman posted to social media.
"The Family's All Here #GB20," Reitman posted on Instagram.
The image features Reitman with his father, Ivan, who directed the first Ghostbusters movies and who is a producer on the latest version, along with Carrie Coon (The Leftovers), Finn Wolfhard (Stranger Things), and Mckenna Grace (Captain Marvel).
The working title for the film is also apparently revealed as the clapboard states "Rust City."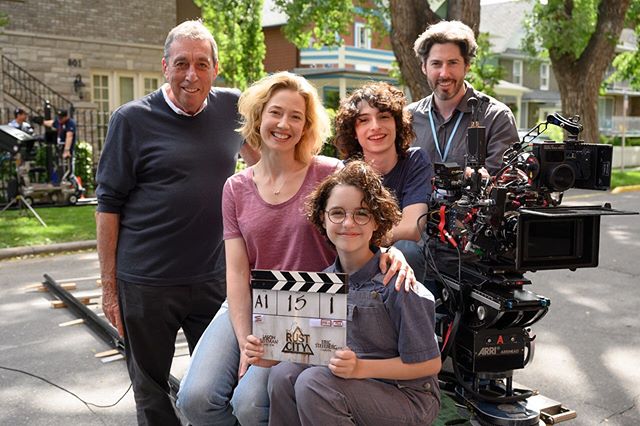 Ghostbusters 3 now filming in Alberta, Canada
Plot details are unknown but Coon plays a single mother with Wolfhard and Grace as her children. It has also been said the flick ties into the original movies, and recently also saw Sigourney Weaver state she will be back with the original cast.
Paul Rudd, star of Marvel's Ant-Man movies, has also been cast said to be playing a teacher, with newcomers Celeste O'Connor and Logan Kim also recently having joined the cast.
Ivan Reitman also recently teased the Ecto-1 with an image of the classic Ghostbusters car looking old and rusty (see below).
The untitled Ghostbusters 3 has a July 10, 2020 release.