A new image is unleashed from the new Godzilla: King of the Monsters movie which seemingly reveals King Ghidorah as that evil serpent himself, Satan or the devil.
The pic features the dragon Ghidorah rising out of the ashes of a volcano in Phoenix-like (Lucifer) fashion as a cross is seen facing the demon.
The imagery is pretty wild!
Godzilla: King of the Monsters director Mike Doughtery recently revealed that they are putting the "god" back into Godzilla with comparisons to mythology and the Bible.
"Myself and my writing partner, Zach Shields, we kept saying that we wanted to put the 'god' back in Godzilla," Doughtery said. "By that, I mean, the way that I always saw the creatures growing up. I didn't see men in rubber suits. I saw ancient, powerful, mythic creatures. To me, these creatures were intelligent beings fighting out old grudges. They were the equivalent of dragons and giants, and all the creatures you read about in mythology and the Bible. That's what they were. That's sort of element that we wanted to add to the film."
True to the words of Mike Doughtery, the image of King Ghidorah also happens to bring up thoughts of Hades! Check it out: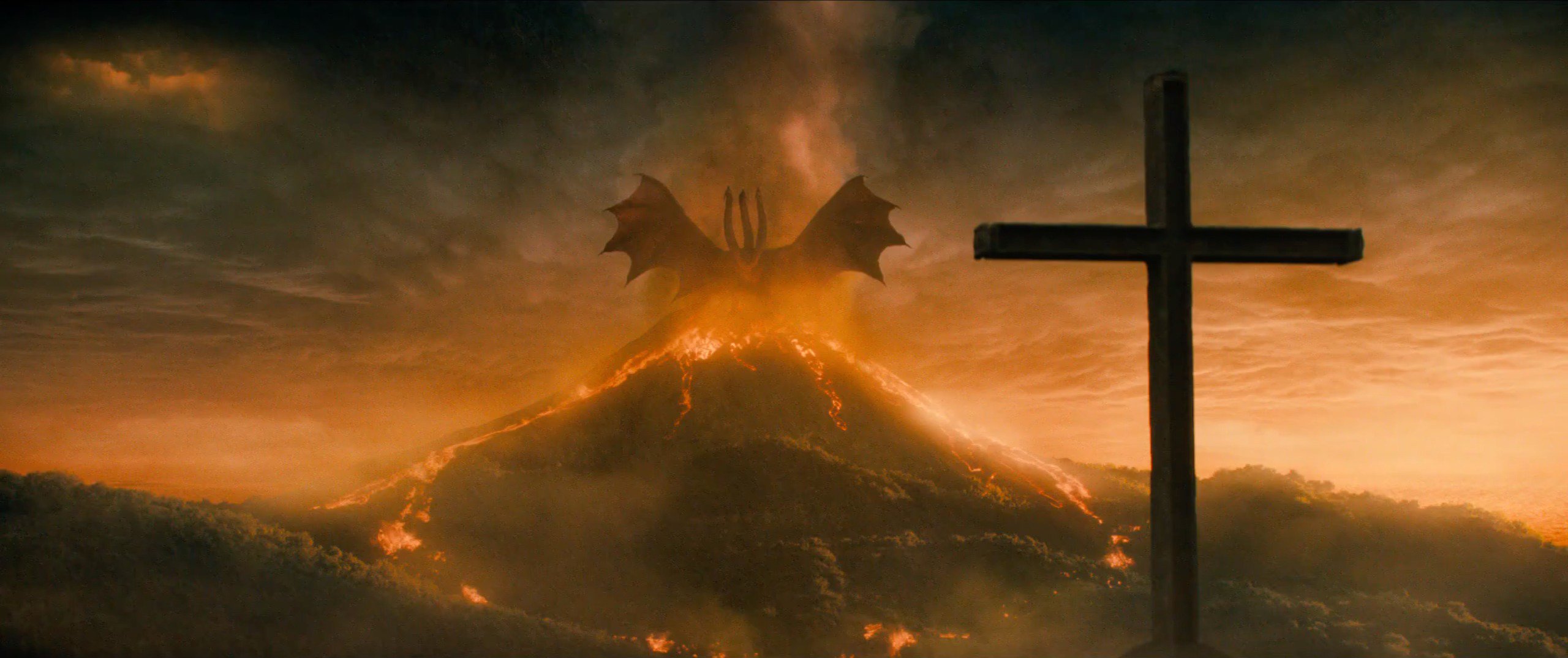 Godzilla: King of the Monsters gets released May 31, 2019 starring Millie Bobby Brown, Vera Farmiga, Charles Dance, Kyle Chandler, Bradley Whitford, Thomas Middleditch, Sally Hawkins, O'Shea Jackson Jr., Ziyi Zhang, and Ken Watanabe.
The new story follows the heroic efforts of the crypto-zoological agency Monarch as its members face off against a battery of god-sized monsters, including the mighty Godzilla, who collides with Mothra, Rodan, and his ultimate nemesis, the three-headed King Ghidorah. When these ancient super-species—thought to be mere myths—rise again, they all vie for supremacy, leaving humanity's very existence hanging in the balance.