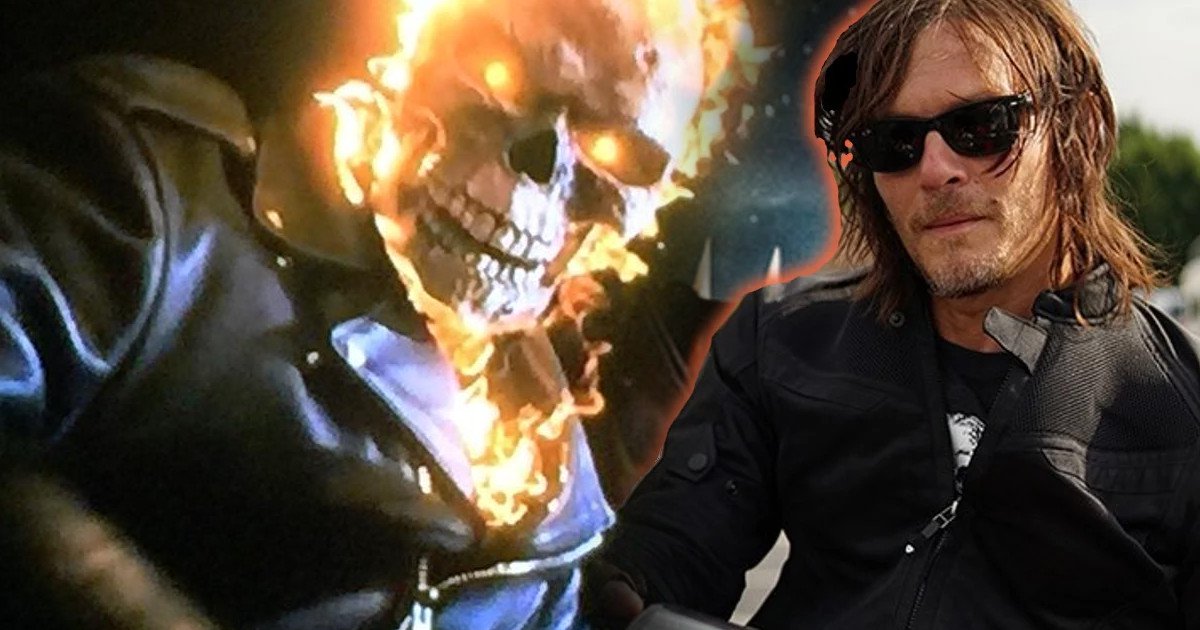 How about a Ghost Rider team up series starring Agents of SHIELD's Gabriel Luna as Robbie Reyes with The Walking Dead's Norman Reedus as Johnny Blaze?!
As Norman Reedus said a while ago to playing Ghost Rider: F' yeah!
Gabriel Luna recently attended the Phoenix Comic-Con where he talked about Agents of SHIELD and Ghost Rider. Omega Underground notes Gabriel Luna wouldn't confirm or deny a new Ghost Rider series is in the works – but it's said Gabriel Luna did have a big smile on his face – and mentioned he would like Norman Reedus as Ghost Rider Johnny Blaze!
Gabriel Luna's Robbie Reyes Ghost Rider debuted this past Season on Marvel's Agents of SHIELD where another Ghost Rider was shown to pass the torch and give Robbie Reyes his Ghost Rider powers. Clark Gregg previously confirmed that Ghost Rider was none other than Johnny Blaze, so the character definitly exists in the Marvel TV universe.
Gabriel Luna is also reported to have said he would like Ghost Rider on Netlix and mentioned wanting a Thunderbolts series with Jon Bernthal's Punisher and Elodie Yung's Elektra, or even a Midnight Sons series featuring Blade. It's also said Gabriel Luna mentioned an Agents of SWORD series would be a good TV crossover series for the Avengers: Infinity War movie.
Having Norman Reedus in the Marvel universe as Ghost Rider would be pretty awesome. Let's hope Marvel TV can make it happen!
"Hell yeah. It would be a blast," Reedus said about potentially playing Marvel's Ghost Rider back last June."Do I get a skull face that's on fire and all that stuff? F–k yeah. I'm down."