The most recent update to Fortnite added the option for one to two players to play together as giant mechs, known as B.R.U.T.E.s, which have caused controversy and forced Epic Games to make changes to the game.
The BRUTE mechs are rather "OP" as they easily dispatch of the normal human players and can destroy buildings and structures – so not much skill is required – which has caused a wave of backlash on social media and Twitter with some players threatening to quit.
"Vault the mech please epic," commented a player on Epic Games' YouTube channel, with another posting a #removethemech hashtag comment.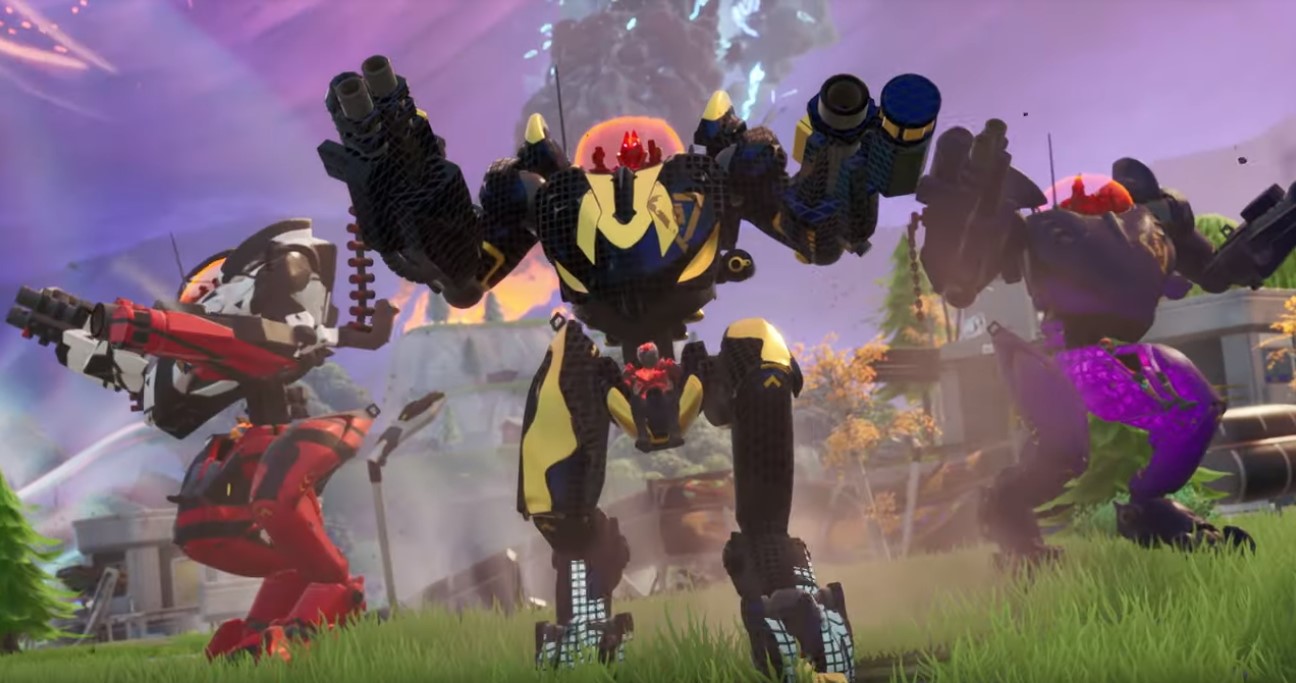 Fortnite BRUTE Mech changes includes targeting laser
Now in update on their website, Epic Games says they have been monitoring the BRUTE situation, and while they are not eliminating the BRUTEs altogether, Epic Games says they are making it easier for the human opponents by limiting how often the BRUTE mechs spawn and are adding a targeting laser that will show where the missiles will land, so human opponents can potentially avoid them:
B.R.U.T.E.
We've been monitoring the impact of the B.R.U.T.E. in gameplay and are investigating ways to enhance combat feedback when interacting with the vehicle. In v10.10, we will add a targeting laser that will show the direction the B.R.U.T.E. is aiming its rockets while they are being charged. This laser will have directional audio to help indicate when it's being pointed at you, even if you're behind a structure. We've also fixed a few mobility bugs that was allowing players to exploit its boost mechanic.

The B.R.U.T.E. remains within the core game modes (Solo, Duos, and Squads), select Limited Time Modes, and in competitive Arena and Tournament play. We'll communicate any future iterations to the vehicle as we're continuing to investigate a few more areas where we can improve combat interactions.
Additional updates include information on the Fortnite Champion Series, an Arena bug fix, and a payments update.