It's claimed The Flash movie has nearly been shelved which occurred amid a big Warner Bros. Discovery feud over Ezra Miller. Update: Ezra Miller is seeking treatment. Original article continues:
A Twitter user is claiming that a vote was held last Tuesday in regards to the Ezra Miller situation where the majority of the Warner Bros. Discovery board voted to indefinitely shelve The Flash movie, which reportedly cost $200 million to make.
The Twitter user offers that Warner Bros. Discovery CEO David Zaslav was against shelving The Flash movie, but that he was outvoted, so he called another meeting last Thursday where a shouting match happened at the office.
YouTuber Grace Randolph chimed in that while she couldn't verify the info regarding all the drama at the Warner Bros. Discovery offices, she tweeted the moment of truth in regards to the future of The Flash movie will be made soon.
I'm not sure how true this is re specific drama details

But I AM hearing that indeed,
this is IT man,
the moment of truth for #TheFlash

Developing story, hopefully we get an answer re its fate soon!!#DC #DCEU https://t.co/mIqeTrCmua

— Grace Randolph (@GraceRandolph) August 11, 2022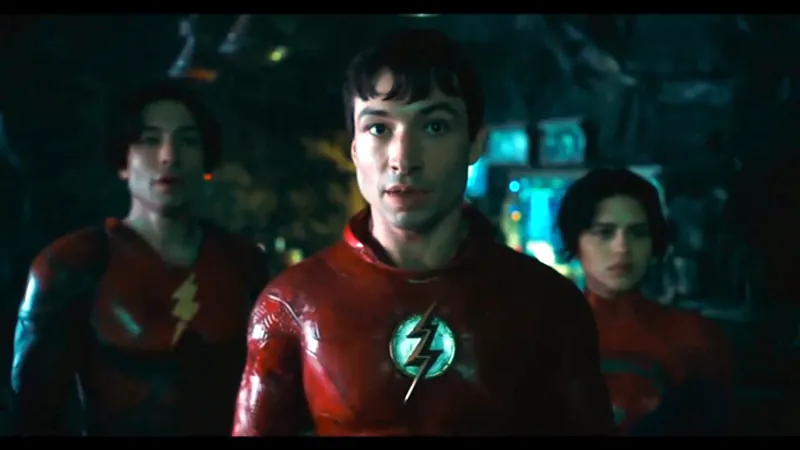 David Zaslav banking on The Flash movie
Recall how last week Thursday also saw that article by THR state The Flash movie and Ezra Miller are facing three scenarios, with the best scenario being that Miller gets help, explains the situation in an interview, and then proceeds to be a part of the marketing and promotion for The Flash.
The second is in the middle as it sees The Flash still get released but that Miller isn't a part of the marketing.
The third is the worst-case scenario where Ezra Miller continues to cause problems which sees The Flash movie canceled.
Obviously, it seems as if Zaslav is banking on Miller getting help, as it has also been reported Miller has been seen with his mother as of late; however, it recently became known he has been given a citation to appear in court for felony burglary, and it also has been reported the Vermont social services are getting involved in regards to the whereabouts of a mother and her children who have lived with Miller at his Vermont home.
Various rumors offer The Flash movie will be ending the Snyder Verse and rebooting the DCEU and also that Ben Affleck is filming additional scenes and maybe that Michael Keaton may be out or see his role diminished, as Keaton is out from Batgirl due to that flick getting canceled, and due to the new WB regime, it's thought the idea of the older Keaton being Batman (or replaced by Batgirl) has been scrapped.
Additional rumors offer Zaslav wants to bring in the Matt Reeves and Robert Pattinson Batman to a DC Cinematic Universe (which was the original plan following Man of Steel).