The Flash movie finally has a release date as Warner Bros. announces the DC Speedster flick will be released July 1, 2022.
WB didn't announce any details but it will presumably feature Ezra Miller back as Barry Allen, aka The Flash, with IT helmer Andy Muschietti on board as director.
Ezra Miller first appeared in Zack Snyder's Batman vs. Superman followed by the Justice League movie.
The July 1, 2022 release date puts The Flash up against an untitled Illumination animated film on the same day, an untitled Disney live-action sequel on July 8, and an untitled Marvel film on July 29.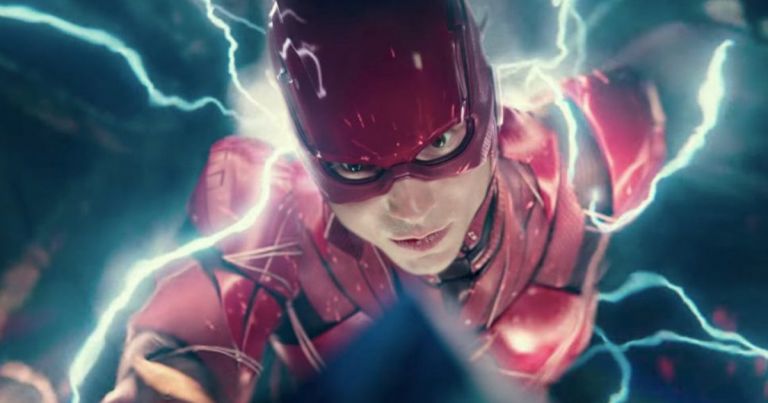 Ezra Miller is The Flash
There has been the question if Miller will be returning to the role, but Miller did recently confirm that following Fantastic Beasts 3, he would be doing The Flash.
"Well, I'll tell you the ones that I can tell you about because they're absolutely confirmed are Fantastic Beasts 3, The Flash movie, I'm making more music with 'Sons of an Illustrious Father' - the band I'm in - and I'm also making some music on my own which will be sort of a new project, a solo project," Miller said.
Muschietti also touched upon the tone of the movie offering it wouldn't be like any of his horror flicks, perhaps shooting down the notion it could adapt Flashpoint, which is a really dark and serious story in the comics.
"An element of horror? I don't think so," Muschietti said." What captivated me about the Flash is the human drama in it. The human feelings and emotions that play in the drama [of it]. It's going to be fun, too. I can't promise that there will be any horror [elements in it], really, but it's a beautiful human story."
While promoting "Release The Snyder Cut," Zack Snyder also made it clear that Ezra Miller is The Flash, as he released new images from his version of Justice League.
"Miller is The Flash," Snyder posted on the Vero app.
Here is the current DC release date slate:
• Birds of Prey: Feb. 7, 2020
• Wonder Woman 1984: June 5, 2020
• The Batman: June 25, 2021
• The Suicide Squad: August 6, 2021
• Black Adam: December 22, 2021
• Shazam! 2: April 1, 2022.
• The Flash: July, 1, 2022
• Aquaman 2: December 16, 2022