The fate of the least-watched MCU show on Disney+, Ms. Marvel, depends on the success of The Marvels, the sequel to the Captain Marvel movie that made a billion dollars at the box office when it was sandwiched between two Avengers movies.
Ms. Marvel directors Adil El Arbi and Bilall Fallah, who also had their Batgirl movie canceled at DC, recently chatted with The Playlist and mentioned Ms. Marvel Season 2.
"We're waiting for The Marvels, so that will decide what the next step will be," said El Arbi. "So we're very much looking forward to that. I can't wait to see it, man. It's great to see the trailers and to see the whole family back there and Iman Vellani doing great work, so looking forward to that."
The pair also add that they would love to come back to the MCU and if not for more Ms. Marvel would be up for Blade, and Deadpool.
"Well, you know, if they ask us to come back to Ms. Marvel, we love the universe, we love those characters, and Iman, and all of the other supporting actors there, so it would be an honor to come back and explore some more," said El Arbi. "There is a Moroccan superhero we forgot to name that exists, so we can go there. And, you know, we love Blade. Our buddy Yann Demange is now doing Blade. If Yann doesn't want to do the second movie, we're still there. And Deadpool – we're always there for Deadpool. If there's a fourth one, we're also game, so if they call us, we're good."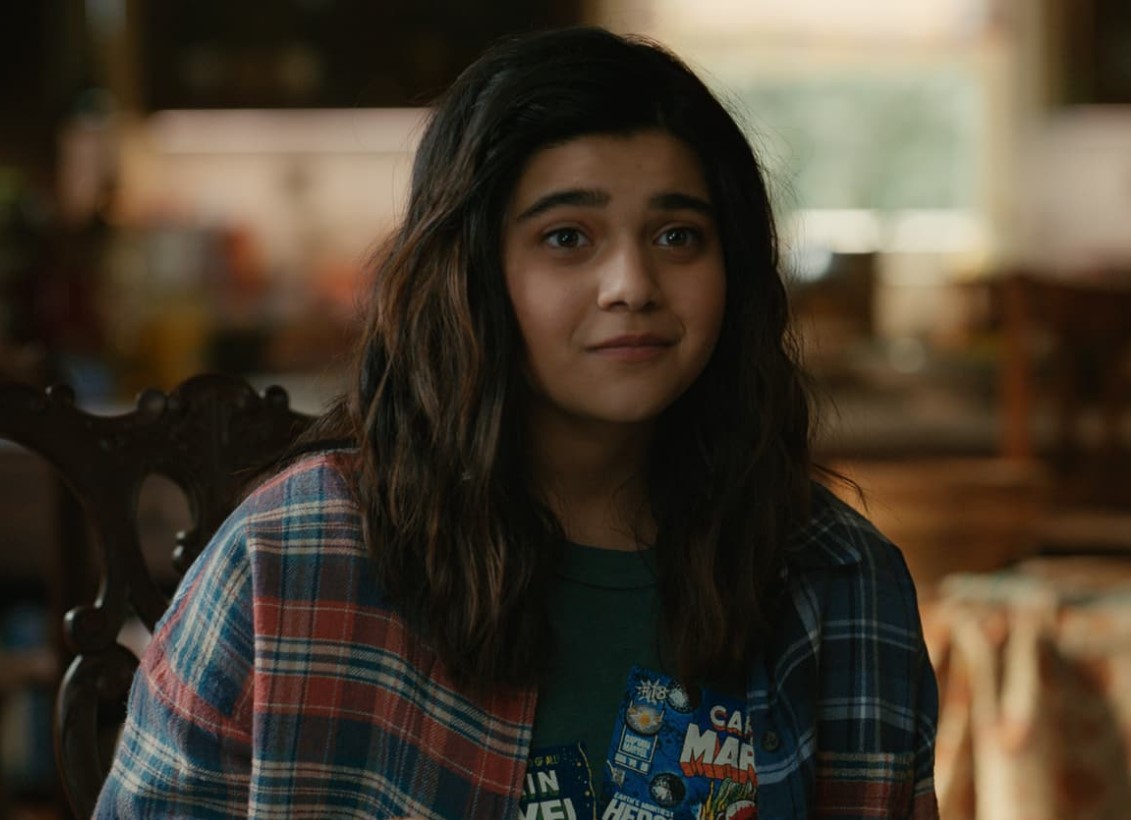 Do fans want more Ms. Marvel?
ABC recently aired the first season of Ms. Marvel which didn't do all that well: actually it did really bad and is the lowest-rated series of any of the Marvel shows to air on ABC.
That is also in addition to a recent Avengers video game featuring Kamala Khan failing and the comic books not selling well, so the audience seems to have sent the message they are not interested in Ms. Marvel.
However, that doesn't mean Disney and Marvel will stop promoting and pushing the character on the fans, so if by chance The Marvels happens to be a success, maybe Ms. Marvel will get a Season 2.
Recent rumors offer that following the strikes, She-Hulk will get a Season 2, which also wasn't all that great, so we'll have to see what Feige has up his sleeves.
What is ironic is that prior to Iman Vellani getting cast, she wrote a review for Captain Marvel and didn't like it.
The Marvels gets released on Nov 10 directed by Nia DaConsta and also stars Brie Larson and Teyonah Parris.
Here is the synopsis:
Carol Danvers aka Captain Marvel has reclaimed her identity from the tyrannical Kree and taken revenge on the Supreme Intelligence. But unintended consequences see Carol shouldering the burden of a destabilized universe. When her duties send her to an anomalous wormhole linked to a Kree revolutionary, her powers become entangled with that of Jersey City super-fan, Kamala Khan aka Ms. Marvel, and Carol's estranged niece Captain Monica Rambeau. Together, this unlikely trio must team-up and learn to work in concert to save the universe as The Marvels.