It appears as if all the rumors suggesting Star Wars: The Rise of Skywalker may be a complete disaster may be true as a new clip offers absolutely no hope for the final film in the Skywalker saga.
Similar to those cringe-inducing Poe jokes at the beginning of Rian Johnson's awful The Last Jedi, we see that J.J. Abrams is not going to fix Star Wars as a new clip recently released offers perhaps an even cringier line with: "They fly now."
I'm guessing Disney was hoping that #TheyFlyNow would go viral and help promote the movie, but just the opposite has happened, as it's simply awful.
Fans on social media have even pointed out that Poe being clueless, as well as Finn, about the fact that Stormtroopers can fly, makes zero sense - just like all of the Disney Star Wars movies - because, in the comics, Poe has seen the Stormtroopers fly before, not to mention Finn was a Stormtrooper.
So we see J.J. Abrams and those that worked on Star Wars: The Rise of Skywalker didn't bother doing their homework, and similar to Rian Johnson, just didn't care.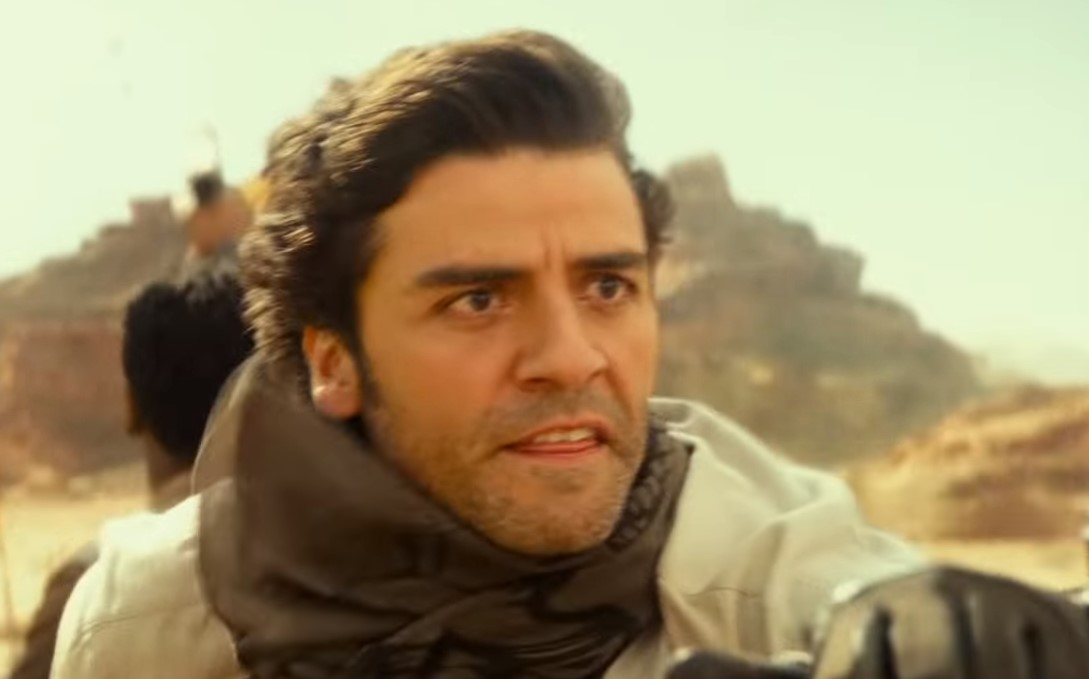 Star Wars "They Fly Now" is just plain dumb
The dirt bikes have shields but the giant space bombers don't. Good job guys. pic.twitter.com/37PtOa9wsT

— Dataracer (@Dataracer117) November 26, 2019
I swear this 30 second clip is like an onion. It has so many layers of stupid and it is only 30 seconds long.

— Rin Aldrin (@RinAldrin) November 26, 2019
We can travel through space at faster than light speed, but damn, I can't believe that the storm troopers could have jet packs. That's just over the line.

— Nathan Davidson (@nathancd) November 25, 2019
The Point is that they are expressing surprise about them being able to fly. In Disneys own canon Poe has seen them do that already. Its not new to Star Wars. Finn himself was a stormtrooper and he is unaware this exists? Also dumb catapult bike.

— Grahtz (@Grahtz) November 25, 2019
"They can fly now?!"

Note to JJ: The First Order (that HE created) already had Rocket Troopers that Finn would have known about...

What kind of Mickey Mouse organization are you guys running over there? pic.twitter.com/DRVSRa5R6B

— ⚡T E V E N - TFM #BabyYodaGang Illustrator (@StevenWayneArt) November 25, 2019
This is just cringe.

— Stig Kenobi (@Stig791) November 25, 2019
LMAO! Continuity much @DisneyLucasfilm?

— Chris Sipe (@VTH93DrumMajor) November 25, 2019
Looks awful !! #boycottepisodeix

— Simon (@D_SimonPerez) November 25, 2019
Straight up. This looks awful.

— d rail86 (@vexer4000) November 26, 2019
Using the same line of dialogue three times in a row is the exact level of quality I expect from Jar Jar Abrams.

— Weaponized Nerd Rage (@WeaponizedRage) November 26, 2019
Yeah that's what bothered me in this clip, and the delivery of Finn and Poe is so sarcastic. I want my Star Wars to be serious about its fight or flight scenes. The stakes will never feel high if it's all a joke

— Cody K. (@TOTTENHAM_C0YS) November 26, 2019
The good news is that Abrams will be gone following Episode IX, with reports offering the creative team behind the exceptional Disney Plus series, The Mandalorian, with Jon Favreau and Dave Filoni, will be taking over the creative direction of Star Wars from Kathleen Kennedy's awful approach.
Regarding The Mandalorian, the show is better than anything Disney has done with Star Wars, and The Mandalorian has also succeeded with their own popular catchphrases, which obviously this Episode 9 clip was desperately trying to emulate.
#IHaveSpoken
#ThisIsTheWay