Right in time for Halloween, The Exorcist: Believer opens this weekend in theaters but the flick happens to be bombing with critics on Rotten Tomatoes.
With 68 reviews presently accounted for, The Exorcist: Believer Rotten Tomatoes Score is currently at a "rotten" 25%.
Friday Update: The score has dropped to 20%, and the Audience Score is presently at 54%.
The movie is from David Gordon Green who directed the recent Halloween movies, and similar, The Exorcist: Believer takes place after the events of the original 1973 film and ignores the sequels that follow.
Regarding the original, which is considered one of the best horror movies ever to be made, the 1973 The Exorcist has a 78% Rotten Tomatoes Score and an 87% Audience Score.
The Exorcist: Believer Rotten Tomatoes Score is more in line with the sequels, which really weren't all that good.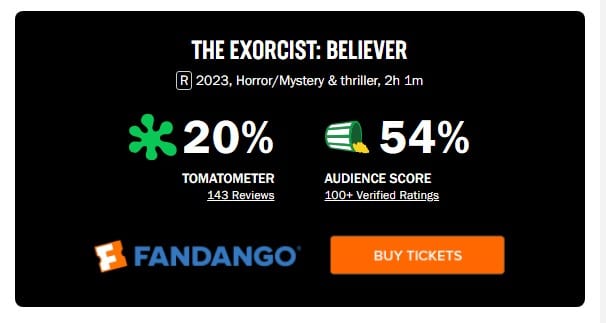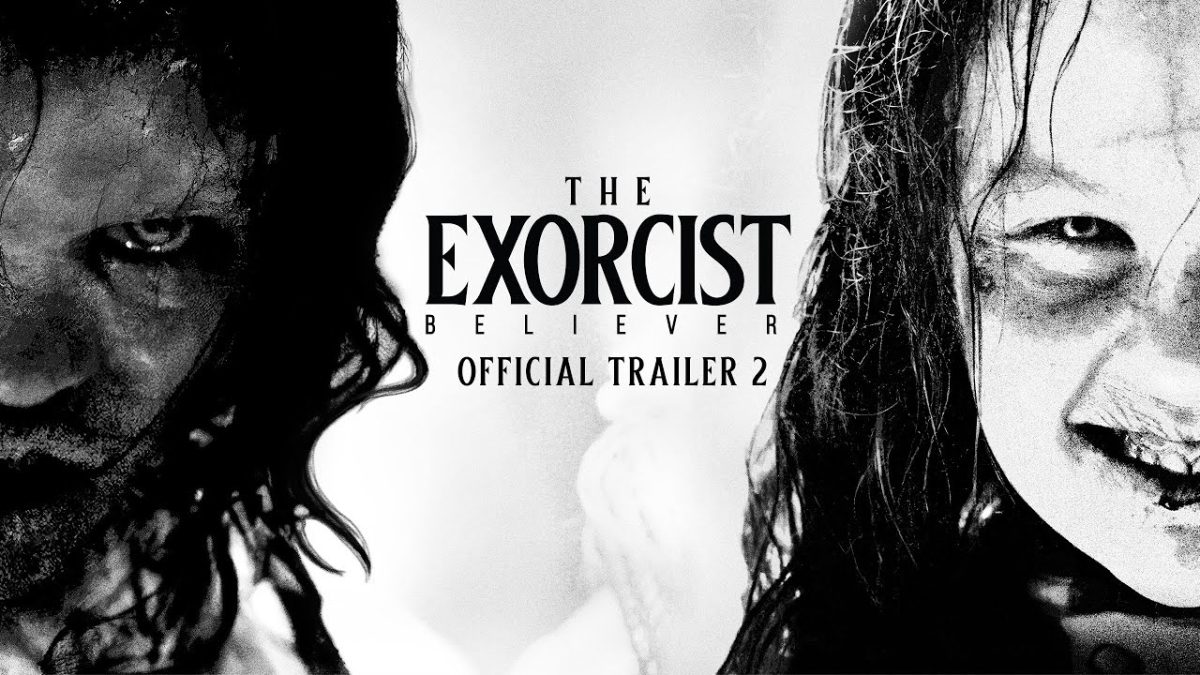 The Exorcist Rotten Tomatoes Scores:
For comparison, here are the scores for the sequels:
1977's Exorcist II: The Heretic is at 9% and 13%
1990's The Exorcist III is at 58% and 57%
2004's Exorcist: The Beginning is at 11% and 27%
2005's Dominion: Prequel to the Exorcist is at 30% and 25%
The best scores for the franchise happen to be the excellent The Exorcist TV series that aired from 2016 to 2017 on FOX, which has an 89% Rotten Tomatoes Score and a 91% Audience Score. The series is phenomenal, and I'm still ticked they canceled it.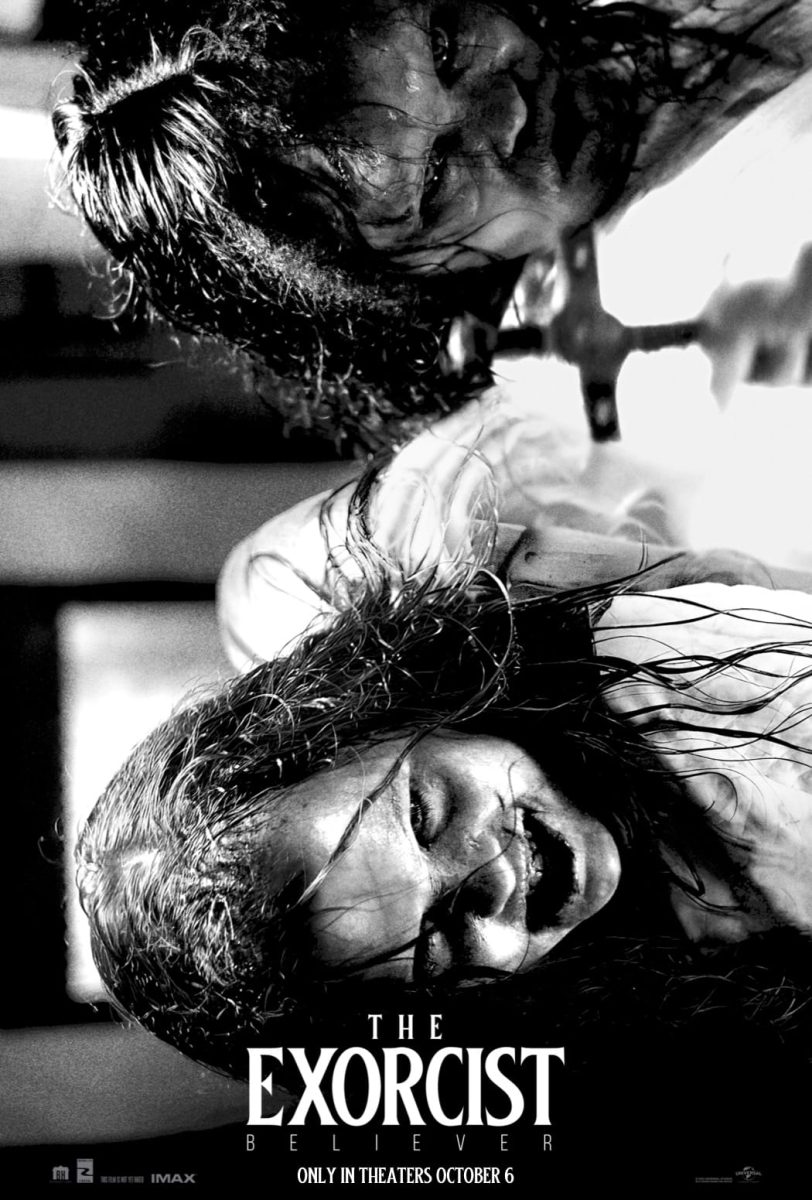 What do the negative reviews say?
It is Halloween so likely fans will go out to see the flick, but whether it has any legs remains to be seen if what the reviews offer holds true.
Saw X opened last weekend and has been getting rave reviews, so Halloween fans might want to catch that flick, too.
Here are some of the rotten reviews:
Copies every foreboding beat of the original, from its religious opening in a foreign land to childhood incontinence, the film ironically begins to go off the rails as refrains of Tubular Bells introduce Ellen Burstyn's Chris MacNeil into the action. – Reeling Reviews
N]ot ambitious enough to be interesting, nor is it powerful enough to get under the skin. It evades serious discussions of faith and uses the underlying depth of the series as a basis for little more than fan service and generic plot. – The Wrap
If "The Exorcist: Believer" is all about devotion to spiritual (or at least cinematic) faith, its failure to live up to the power of the first film, which made zealots of even the most cynical moviegoers, borders on sacrilege. – Washington Post
By no means a bad movie, but when you could be watching the original instead, you'll need a lot more than the power of Christ to compel you to watch it. – Looper
An intriguing first half boasts nifty plot turns, unique locales, and subtle hat-tips to the original, but Believer deteriorates into bunkum when genre chestnuts, drudge dialogue, and marred drama/horror resound like ill-conceived DTV trite… – Starburst
The original release date of this film was moved because of Taylor Swift's concert documentary. It's too bad she isn't producing a new one every week. – The Messenger
Believer is a film wherein everyone's effort — effort to underline a message, effort to deliver a nuanced performance, effort to be visually interesting, effort to shock the audience — is all a little too visible on screen. – Observer
Believer tried the "more is better" approach. More victims, more religious denominations. None of it works due to choppy editing, a soulless story, a wasted return of Ellen Burstyn and a disastrous final act. And we're getting two more of these? – DrumDums
Until someone is able to come up with a new way to depict possession or the battling of possession, this franchise is going nowhere. – San Francisco Chronicle
It's a shame to say that the continuing story of the MacNeil family was told much better in the Fox Exorcist TV series from a few years ago – Exorcist: Believer just adds a dour epilogue that no one needed or asked for. – CB.com
There is no room for comedy breaks here; this much more serious approach never rises past mediocrity and on many occasions descends into the underworld… – Espinof
After a promising start, the sixth film in a franchise that should've proudly called it quits 50 years ago becomes absolutely enraging. – New York Post