Check out a first look at The Omen prequel from Universal Pictures, The First Omen, which takes place prior to the classic and iconic 1976 movie of the same name about the son of the devil.
The original movie, directed by Richard Donner, starred Gregory Peck, Lee Remick, and Harvey Stephens, and follows Peck as Robert Thorn, an American ambassador who believes his 5-year-old son, Damien, is the Antichrist. The flick spawned three sequels, a couple of TV series, and a remake.
The First Omen is from director Arkasha Stevenson who directed episodes of Channel Zero and the X-Men Legion TV series. Stevenson teams with his Channel Zero writer Tom Smith. Keith Thomas is also credited as a writer who is known for directing the Firestarter reboot.
David S. Goyer is also developing the flick and is a producer, who of course is known for the Blade franchise, Christopher Nolan's Batman movies, Zack Snyder's Man of Steel, and lots more.
Keith Levine is also onboard as a producer who is known for Amityville: The Awakening in 2017, The Must TV series, Spy Kids: Mission Critical, Scream: The TV Series, the Batman Unburied podcast with Goyer, and 2022's Hellraiser starring Jamie Clayton as the new Pinhead which is actually pretty decent.
Tim Smith, Whitney Brown, and Gracie Wheelan are also executive producing.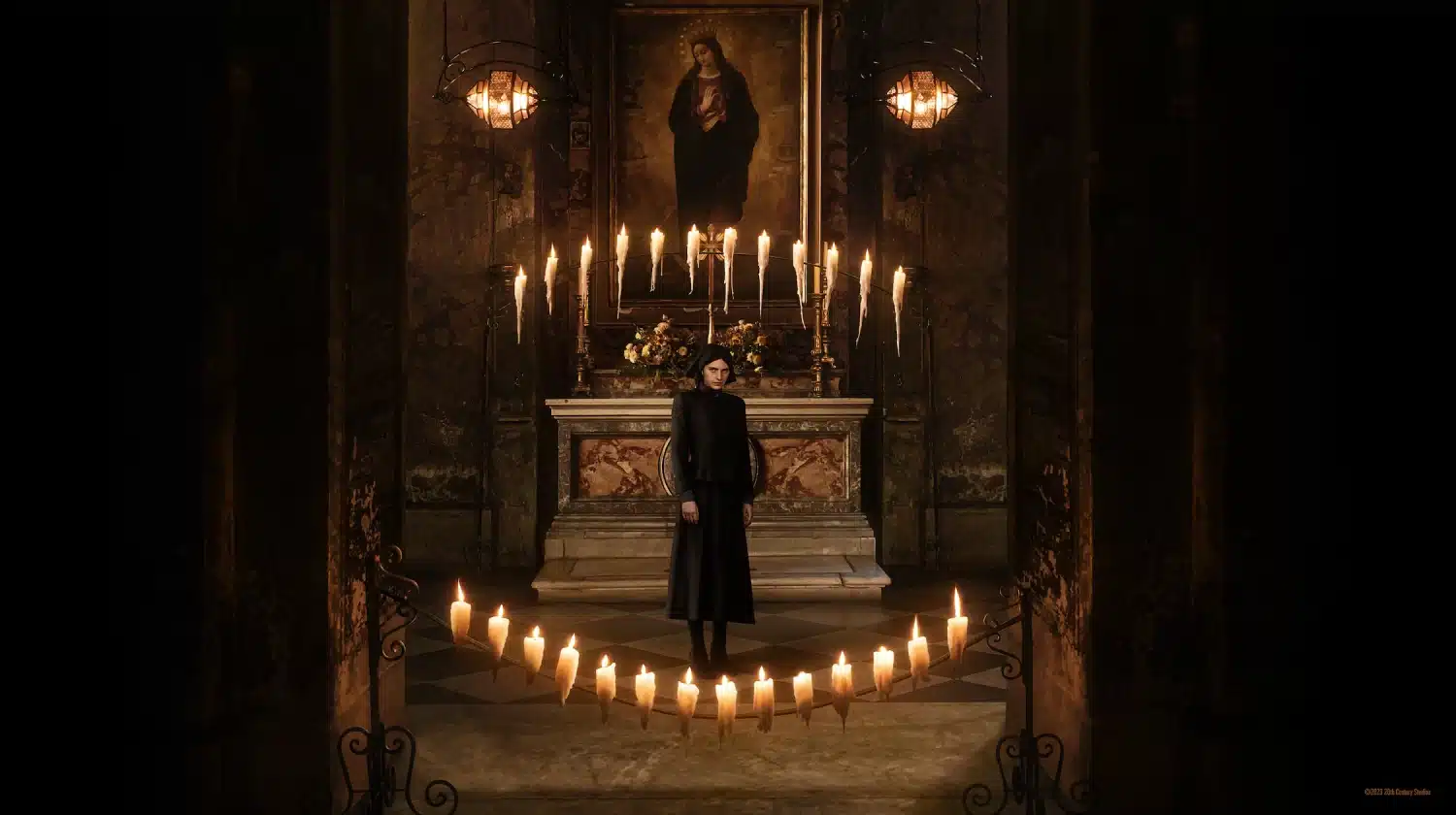 What is The First Omen about?
Per the synopsis: a young American woman is sent to Rome to begin a life of service to the church. She encounters a darkness that causes her to question her own faith and uncovers a terrifying conspiracy that hopes to bring about the birth of evil incarnate.
The First Omen stars Nell Tiger Free (Servant), Tawfeek Barhom (Mary Magdalene), Sonia Braga (Kiss of the Spider Woman), Ralph Ineson (The Northman) and Bill Nighy (Living). The movie is based on characters created by David Seltzer, with a story by Ben Jacoby (Bleed) and a screenplay by Tim Smith & Arkasha Stevenson and Keith Thomas (Firestarter).
As I tweeted, I hope they do a much better job with The Omen prequel than Universal and Blumhouse did with the recent The Exorcist reboot. Ditch all the woke BS. If this is about the devil first having a daughter before a son, it's donesville. If not for Goyer being involved, I'd be much more worried (to be clear the movies are not being developed by the same people but it's at the same studio).
The First Omen has an April 5, 2024 release (via Deadline).
"Don't you see? If no one believes such a thing can exist, who will stand in their way…"

We're thrilled to announce the release date for THE FIRST OMEN, from producers David Goyer and @kleverkeith and directed by the extraordinary Arkasha Stevenson in her feature debut. 4/5/24! https://t.co/rbpZyZFbSn

— Steve Asbell (@steveasbell) November 16, 2023