Three movies debut this weekend at the theaters but it's said Saw X is the movie to see.
This weekend at the theaters includes Paramount's PAW Patrol 2, Gareth Edwards' The Creator starring John David Washington, and the tenth flick in the popular horror franchise from Lionsgate, Saw X.
Of the three, the online chatter seems to be surrounding Saw X, which similar to how the recent Halloween movies did it, takes place between the first two films and ignores the films after (The Exorcist: Rebirth is also doing something similar).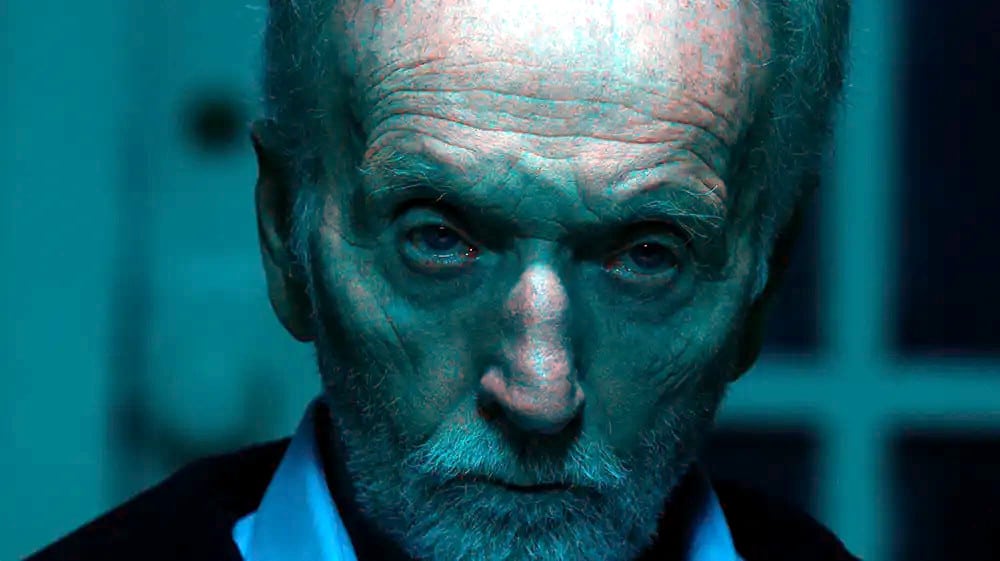 Best in the ten movie franchise
We first heard about how good Saw X is via our Facebook Group Messenger, as a fan commented, "Saw X was really good.. best in the franchise!!!"
Another fan chimed in, "That seems to be the consensus. Everyone seems to love it."
In Deadline's weekend box office report, it's pointed out Saw X is performing better than the two preceding movies and should come in second behind PAW Patrol 2.
The flick also only cost $13 million to make, has a "B" CinemaScore which is a good score for a horror sequel, and is the highest CinemaScore of the franchise since 2005's Saw II.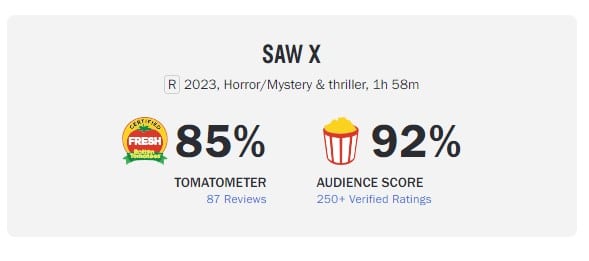 Best reviews
The Saw X Rotten Tomatoes Score is also at 85%, which is sky high from the critics for a horror movie, and the fans are loving what they are seeing as the Audience Score is at 92%.
The scores for Saw X are also the highest by a large margin for any of the films in the franchise.
The IMDb rating is also at 7.3, while Jigsaw is at 5.7 and Spiral is at 5.2.
#SawX is already entrapping fans…#SawTenber pic.twitter.com/9Z3zm9uRrE

— SAW (@Saw) September 30, 2023
What an Excellent year for my favorite horror franchises!!! 🖤🩸💀🔪#ScreamVI #EvilDeadRise #SawX pic.twitter.com/fYJBgaBGek

— R ø b e r t 🔪 A n t h ø n y (@robanthonyeadon) September 30, 2023
After how good #SawX was, Koules and Burg would be stupid to not have SAW XI take place between SAW II and III. There's 6 months between the films and so much potential. We could see more of John with his #Jigsaw apprentices Amanda, Hoffman and even Gordon. Just give us another… pic.twitter.com/K2MrIxzNT5

— BSL (@bigscreenleaks) September 30, 2023
The standout is Tobin Bell, who gives a terrific and emotional performance as the titular villain. There were moments with his character that brought tears to my eyes, in fact. And the traps are some of the most intense. It's a competition between this and VI for best sequel!

— Adalynn's Horror World! (@horrorworld16) September 29, 2023
#SawX is a film all about humanity. Yes a weird thing to say about a Saw movie but it's true. Tobin Bell playing John Kramer at his most vulnerable and like anyone desperate in need of help, uses hope to guide themselves.
And when that hope is taken away, all hell breaks loose. pic.twitter.com/3GXWAIQAXF

— ben (@PunishedBenn) September 28, 2023
#SawX opens with $8M domestically, the biggest opening for the franchise in 15 years pic.twitter.com/NoIH5Lg41G

— SAWXUPDATES (@SawXUpdates) September 30, 2023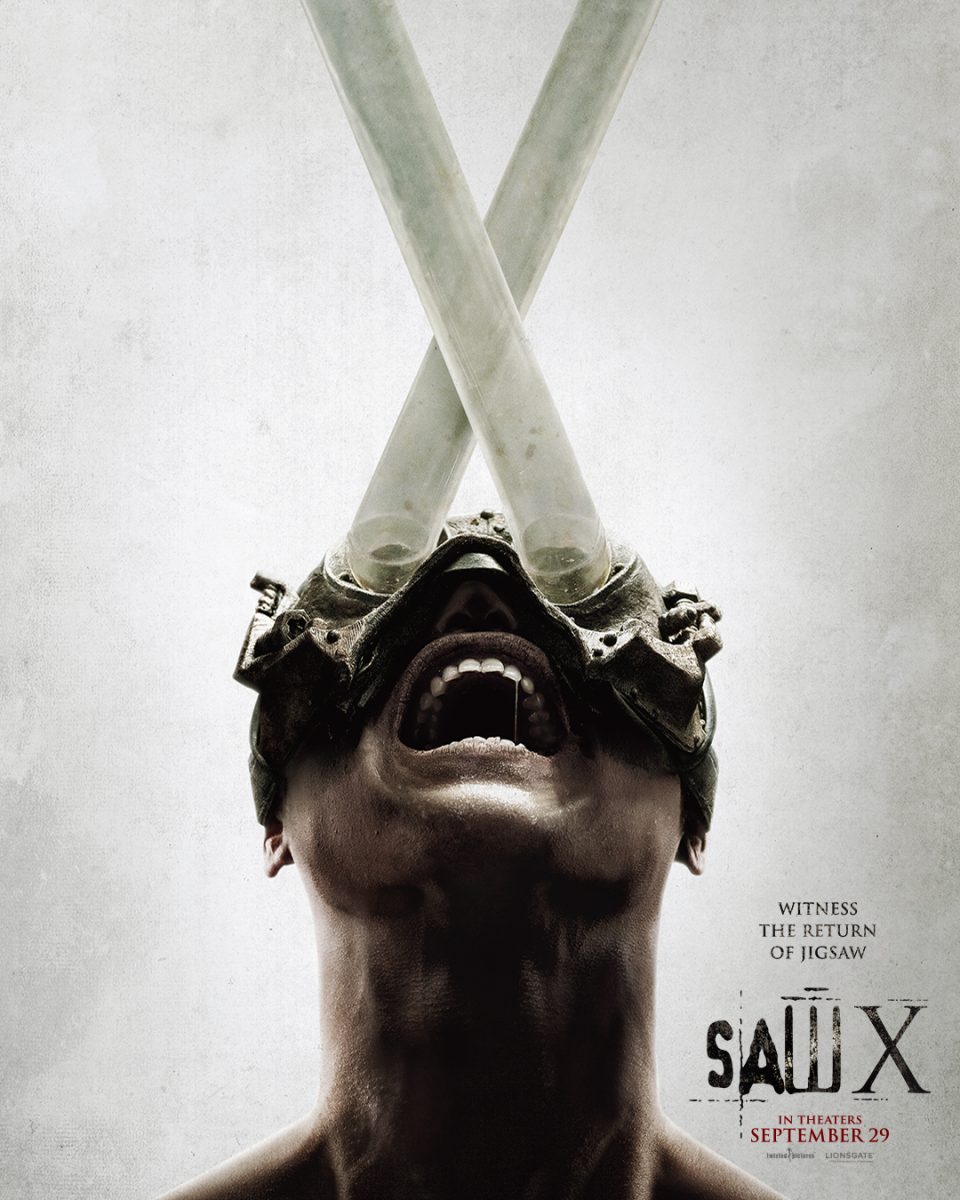 What is Saw X about?
John Kramer (Tobin Bell) is back.
The most disturbing installment of the SAW franchise yet explores the untold chapter of Jigsaw's most personal game.
Set between the events of SAW I and II, a sick and desperate John travels to Mexico for a risky and experimental medical procedure in hopes of a miracle cure for his cancer – only to discover the entire operation is a scam to defraud the most vulnerable.
Armed with a newfound purpose, the infamous serial killer returns to his work, turning the tables on the con artists in his signature visceral way through devious, deranged, and ingenious traps.
Saw X is directed by Kevin Greutert and written by Josh Stolberg and Pete Goldfinger.
Watch the trailer: