It's claimed that Evan Peters is going to play a role in the upcoming WandaVision Disney Plus series from Marvel, possibly the villain Mephisto and not reprising as Quicksilver from the Fox X-Men movies.
Evan Peters is known for playing the mutant speedster Quicksilver in the Fox X-Men movies, and since Disney recently acquired Fox, some fans think it is Quicksilver, but according to YouTuber Grace Randolph, Evans is playing Mephisto and may do so in Doctor Strange 2.
We can also add that WandaVision does deal with the Multiverse, which directly leads into Doctor Strange: In The Multiverse Of Madness, so, really, anything could be possible.
According to the rumor, Evan Peters was spotted on the WandaVision set by the paparazzi, but what that could mean is anybody's guess as Evans could simply have been visiting some friends (doubtful).
Evan Peters' Quicksilver was a huge fan-favorite character, liked more than The Avengers: Age of Ultron MCU version played by Aaron Taylor-Johnson, and Fox's Quicksilver's special effects were top-notch as well, so it would be really cool to bring the character into the MCU.
However, Randolph says it probably isn't the case because that would mean Kevin Feige would have to bring in all the Fox X-Men actors and characters (does it?) and that Feige probably doesn't want to open that "Pandora's Box."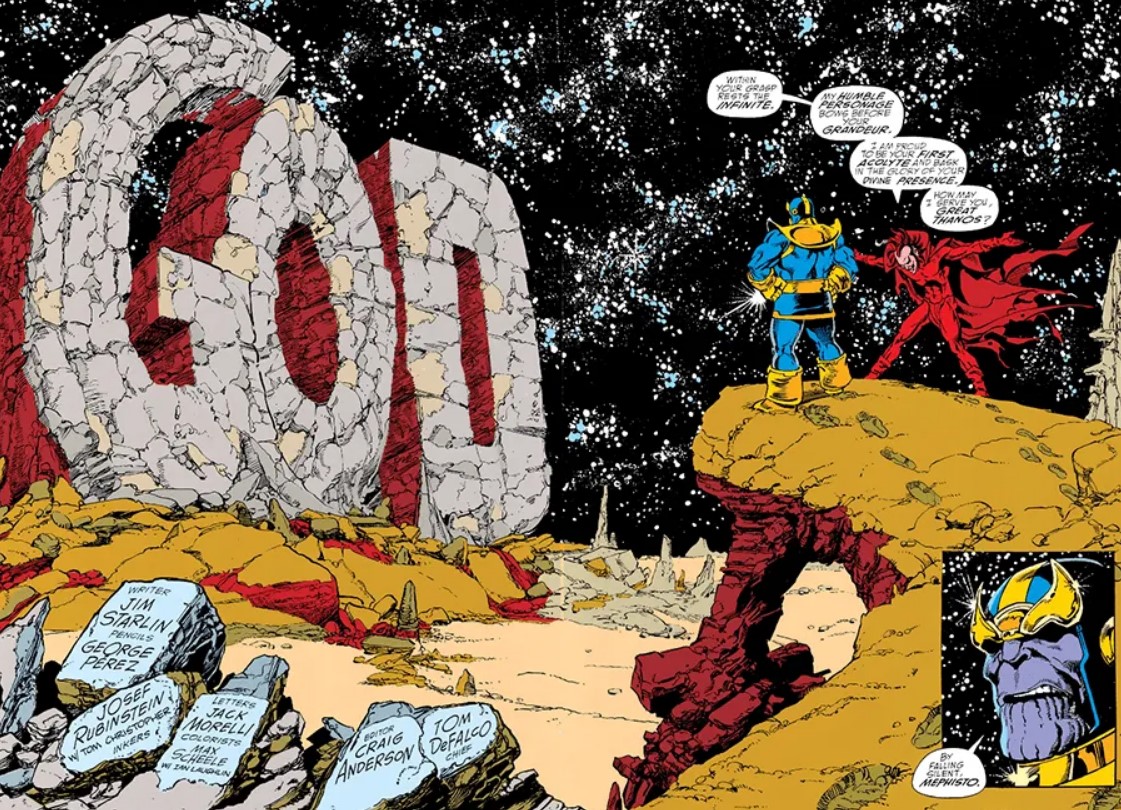 Mephisto was a big part of the Infinity Gauntlet comic book from Marvel Comics
Regarding WandaVision, it is said Scarlet Witch breaks open the Multiverse in WandaVision, which sees Doctor Strange get involved to fix things, which is what Doctor Strange 2 is about, so it will be interesting to see how they incorporate Mephisto in the MCU, who was actually a big part of the Infinity Gauntlet comic book as Mephisto aided Thanos in the Mad Titan's Infinity Quest to destroy half of all life in the universe.
I was told by Marvel insiders that Doctor Strange 2 will introduce versions of original Marvel comics characters (such as the OG Nick Fury), so it appears that WandaVision and Doctor Strange 2 will be introducing new characters to the MCU.
Assuming the rumors are true, it appears that Mephisto will be a big bad of the MCU.
Silver Surfer vs Mephisto: