It's the Eternals vs the Deviants in what looks to be a huge scene filmed in London for Marvel's newest superhero movie.
A filming notification given to residents has made its way online which offers "Sack Lunch," the working title for Eternals, will be filming in London in January with the scenes taking place in Camden High Street and on Regents Canal Towpath.
Following a synopsis released, the notice further offers about the flick:
"Sack Lunch" is the title of a family-friendly feature film scheduled for cinematic release in late 2020. Our story follows a group of immortal beings as they strive to protect humanity.
The scene description includes:
The scene we would like to film takes place along Regents Canal Towpath and Camden High Street from Camden Lock Bridge until the junction of Jamestown Road. Our characters are being pursued along the Regents Canal Towpath and chased onto Camden High Street as they try their best to fight off their rival. In order to bring a touch of "Hollywood" to this scene, we will be using special effects, pyrotechnics, drones, stunt work and action vehicles.
In the comics, the rivals of the Eternals are the monstrous-looking Deviants (Thanos is half-Eternal / half-Deviant; hence his look), but Kevin Feige recently said the Deviants will be different in the MCU.
"Deviants are in the film. The Deviants in the comic book mythology were…extremely important plans of the Celestials…and we will see Deviants that look unlike anything we've seen in the comics. This is a new form of Deviants that we'll see in the movie," said Feige.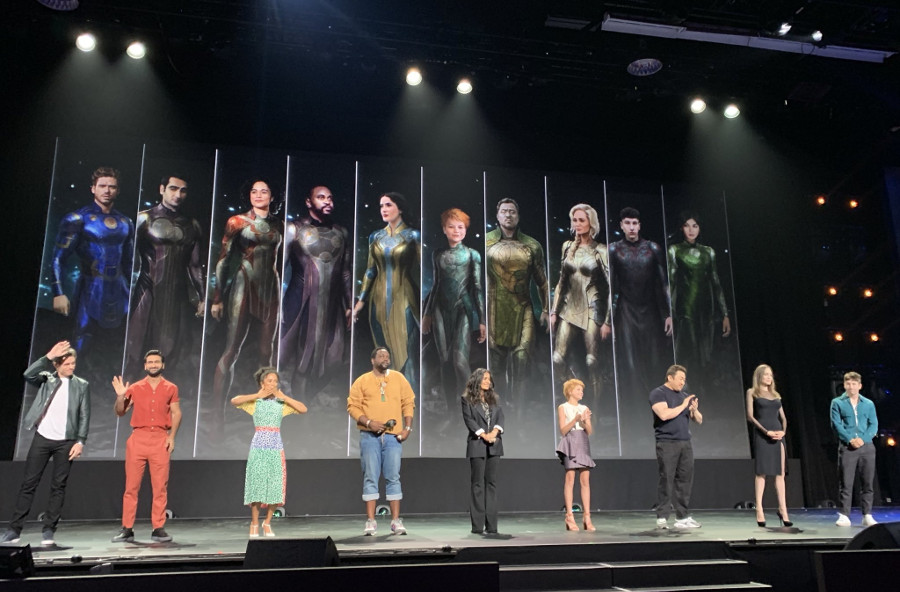 Eternals filming huge battle scene
Additional details for the scene includes a description of the special effects:
These special effects include a simulation of car and food vendor being crumpled, the shutter of a shop front being collided with, air cannons containing debris and pyrotechnics to give the impression of 'impact' throughout our characters' pursuit.
Further details for the Eternals shoot includes filming will take place over six nights and films Sunday, January 19 to Friday, January 24.
A user on social media has already posted video of a crushed vehicle:
production of #Eternals is still in London and they are shooting a scene that involves using a car that is completely destroyed. pic.twitter.com/8e1jVbAC50

— Secrets of Eternals (@EternalsSecrets) January 20, 2020
Eternals sheet confirming they will be filming a huge action sequence in Camden, London that will Eternals being pursued by their rivals involving special effects, pyrotechnics, drone, stunt and damaging of vehicles. pic.twitter.com/9HGHF1ftEY

— Secrets of Eternals (@EternalsSecrets) January 21, 2020
Eternals gets released Nov. 6, 2020 directed by Chloé Zhao also starring Angelina Jolie (Thena), Richard Madden (Ikaris), Kumail Nanjiani (Kingo), Lauren Ridloff (Makkari), Bryan Tyree Henry (Phastos), Salma Hayek (Ajak), Lia McHugh (Sprite), and Don Lee (Gilgamesh).