Next week sees the opening of Marvel's Eternals movie which, similar to its Rotten Tomatoes score, the box office is expected to be in the gutter.
Things are still up in the air, but Eternals was at one time expected to open to $100 million, but now estimates peg the movie to open to as low as $67 million.
Also due to all the negative reviews and the negative social media reception, the box office projections for its opening weekend have dropped by 12%, and the domestic box office total projection has dropped by 25%.
Box Office Pro says that according to their estimates that Eternals could open anywhere from $67 million to $92 million, again a drop of 12% from last week's projections, and finish with a domestic run of only $165 million to $215 million, a drop of 25% from last week.
The projections for Eternals are similar to Marvel's recent releases of Black Widow and Shang-Chi.
Black Widow opened with $80.3 million and has a domestic cume of $183.6 million; Shang-Chi opened with $75.3 million and has a domestic haul of $222 million.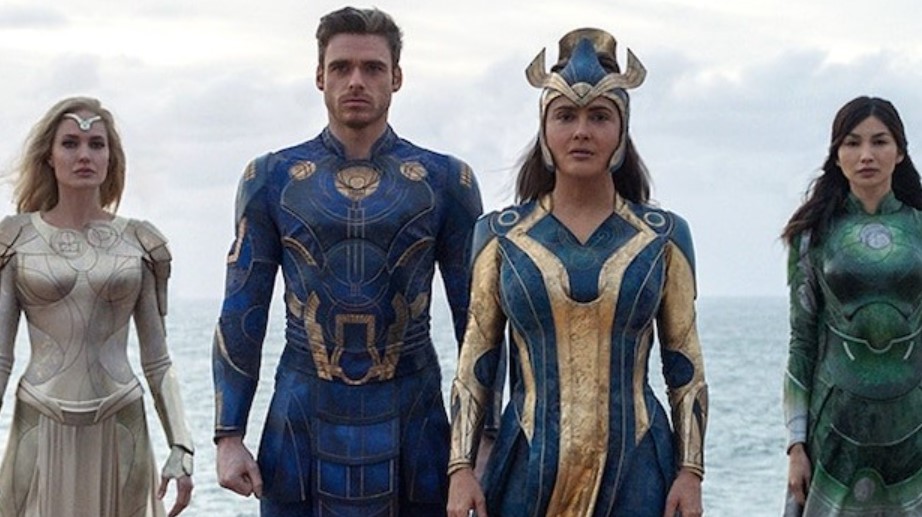 Marvel's Eternals could be short-lived
It will actually be quite alarming if Eternals opens to less than Shang-Chi, as Eternals boasts a much larger and well-known cast, but again, Shang-Chi was well received by both the critics and fans alike, while Eternals is currently getting destroyed by critics over at Rotten Tomatoes as it hit that 59% "Rotten" rating yesterday.
A quick check of Fandango in my area reveals the theaters are barren for both the Thursday night preview and Friday opening (the Friday 8 pm opening has sold two tickets in the busiest movie theater in my area), so don't expect Eternals to be another Avengers or even a Guardians of the Galaxy.
What is also going to make sure Eternals is a big failure at the box office is the fact that it won't be getting a release in China, the number two market in the world, and China isn't releasing Black Widow or Shang-Chi as well, two more busts at the box office for Marvel.
China is actually big on Marvel movies and makes up a large portion of the box office for flicks such as the Ant-Man films, which while the Ant-Man movies don't do all that well at the box office domestically (similar numbers to Shang-Chi), China makes up for the difference and puts them in the black. But again, that isn't happening with Eternals which has an estimated budget of over $200 million.
The only positive thing going for Eternals right now is that it has no competition for two weeks until Ghostbusters: Afterlife comes out on Nov. 19, but if fan reception is as bad as critic reception, expect word-of-mouth to make the Eternals short-lived.